Been a while since this has moved on!!
Pretty major surgery on the lower chassis this time around, the next part of the piecemeal restoration process I've been having carried out.
Fair bit of corrosion on the underside, especially on the front wishbones and rear cross member - they looked like something you'd haul up from a shipwreck!
So, I've had fitted the following -
STI alloy front wishbones and STI castor blocks
new radiator
RCM 22mm front anti roll bar on OEM ball joint drop links
RCM 24mm rear ARB ditto
New sump
RCM race oil filter
Rear cross member stolen from the Gobstopper
STI lateral link set
STI rear diff bushes
Rear suspension T frame on STI bushes
The rear cross member, T frame, propshaft,diff carrier plates, and a few other bits and pieces have been cleaned up and powder coated black
I've also upgraded the manifold to a black ceramic coated version, which will help keep the heat inside the exhaust.
Lots and lots of work, all carried out in RCM's usual unbeatable attention to detail style. Not cheap, but she's now pretty much all spot on and fully up to their exacting standards.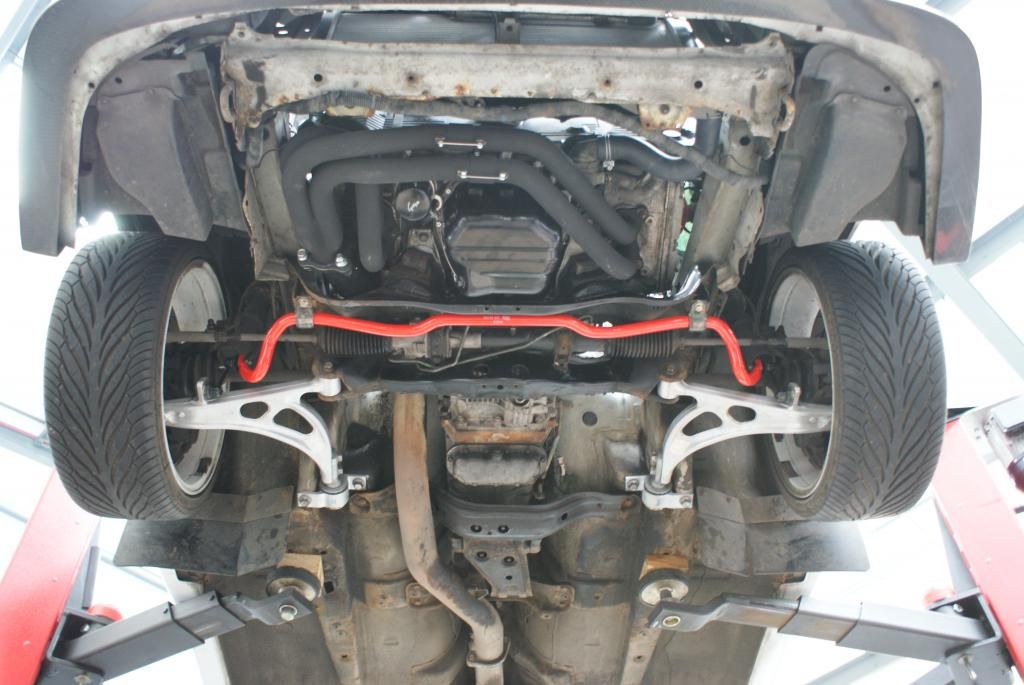 State of the old rear cross member!!!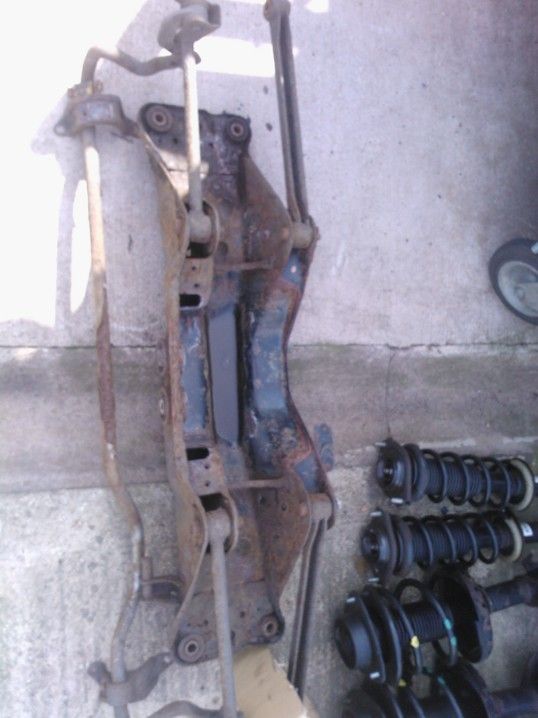 And the old front wishbones!!!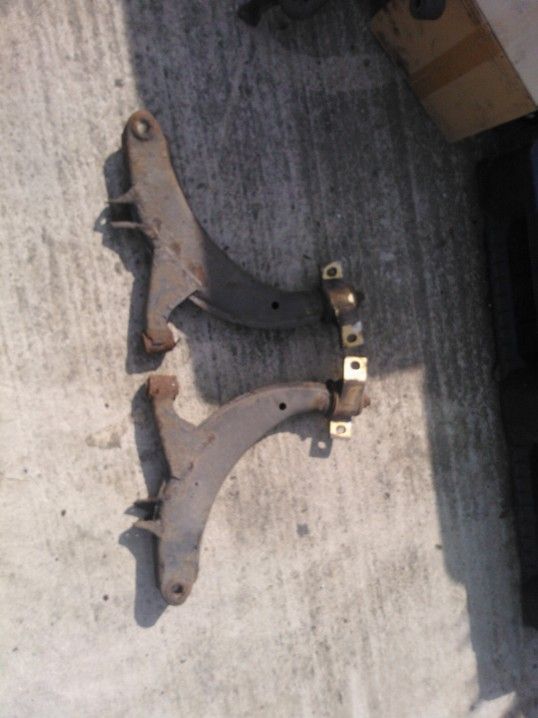 She now handles amazingly well, so sharp, crisp and responsive. Much more grip and composure, better turn-in - I've now got confidence in the car that I've not had for yers. To quote Olly, I get what I'm given, but they give me the best