I just installed a JDM 5MT 4.44 FD in my 03 WRX wagon a few days ago (what a bitch). But it rocks!!!
While I was at it I installed new axles and Kartboy wagon specific front endlinks.
The endlinks scrape the stock WRX wheels at full lock, shaving huge ribbons of metal from the rims. I thought it was maybe because I installed the bolts backwards, but when I looked one bolt was one way, and the other bolt was installed the opposite way.
I cut the end of one bolt off, and shaved the head off the other bolt. It helped, but I'm still scraping.
Anyone have this problem before?
Take a look at these pics. I thought I installed them correctly but I've been known to do stupid **** before.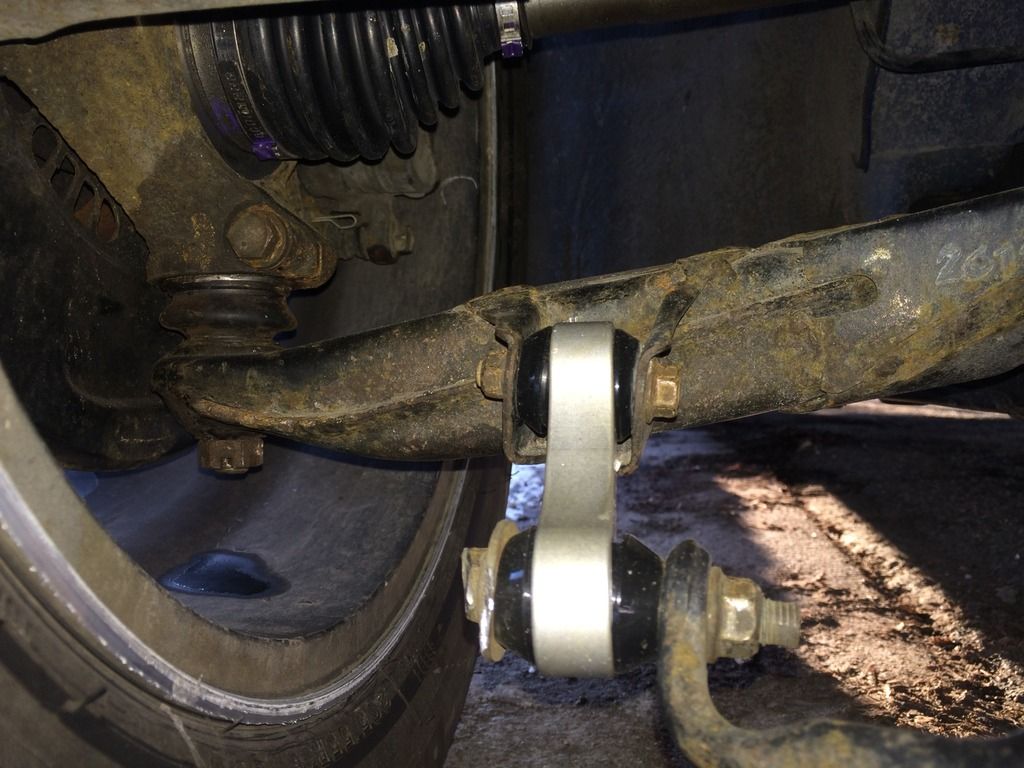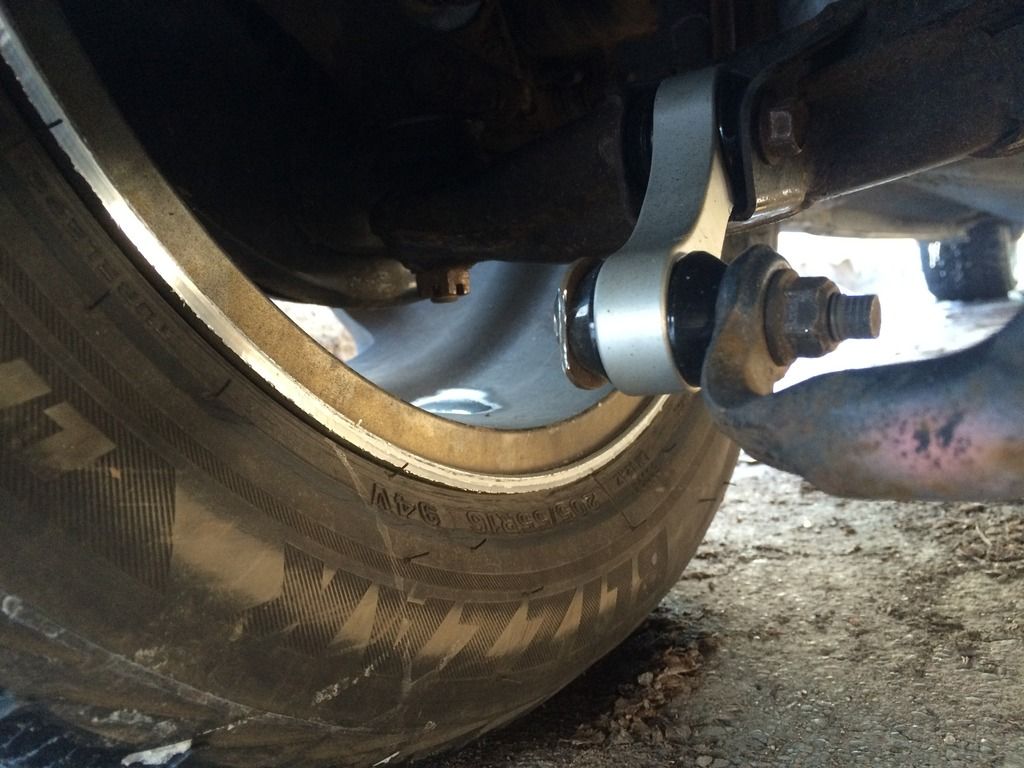 Hmmm, maybe I need to rotate the swaybar up? lol
DERP! I'm an idiot. Guess I better swap them up.