First off, if you need help referencing how to swap the current steering wheel off your WRX, reference this link:
http://www.scoobymods.com/forums/sho...steering+wheel
My thread primarily focuses on how to install a 04 STi steering wheel on a 04 WRX while retaining your original cruise control switch and clock spring. This is useful if your STi wheel didn't come with a STi cruise control switch or if you want to avoid cutting/splicing wires.
Tools and Supplies:
-Philips Head Screwdriver
-Flat Head Screwdriver
-#30 Torx bit (make sure that with whatever tool that you are using, you can get some leverage since the torx screw is very tight the first time you take it out)
-Dremel and/or Sand Paper
-Cutting Pliers
-Various wrenches for your screws/bolts
Use these to secure the WRX cruise control switch to the STi wheel. Of course you don't have to use the exact same screws. Just search around the hardware store for whatever is available: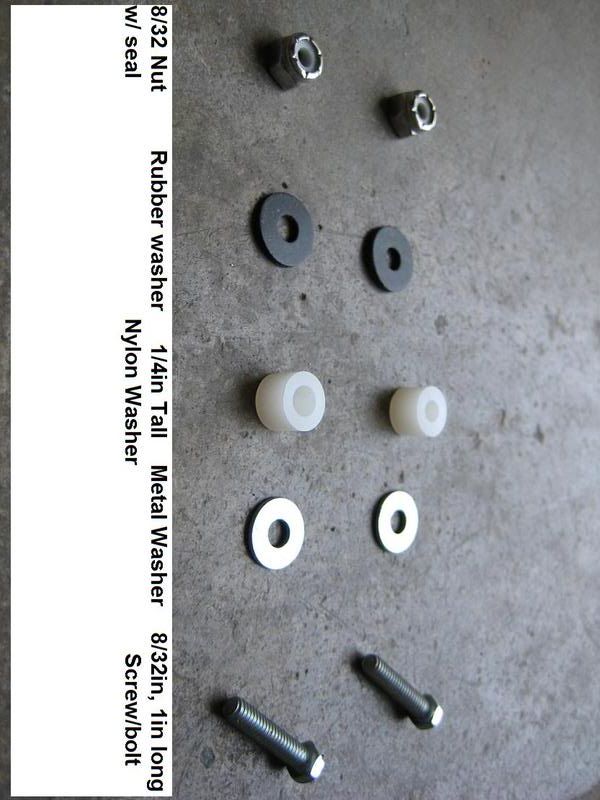 1) Follow instructions from link above to remove steering wheel.
2) Use a #30 torx bit and philips screwdriver to get the cruise control switch off your original steering wheel. Note that the metal bracket attached to the switch can be discarded.
3) There isn't a lot of room to work with in the STi wheel, so you're going to have to trim a little bit of plastic off of you WRX cruise control switch.
4) You're also going to need to trim off some plastic off your STi wheel.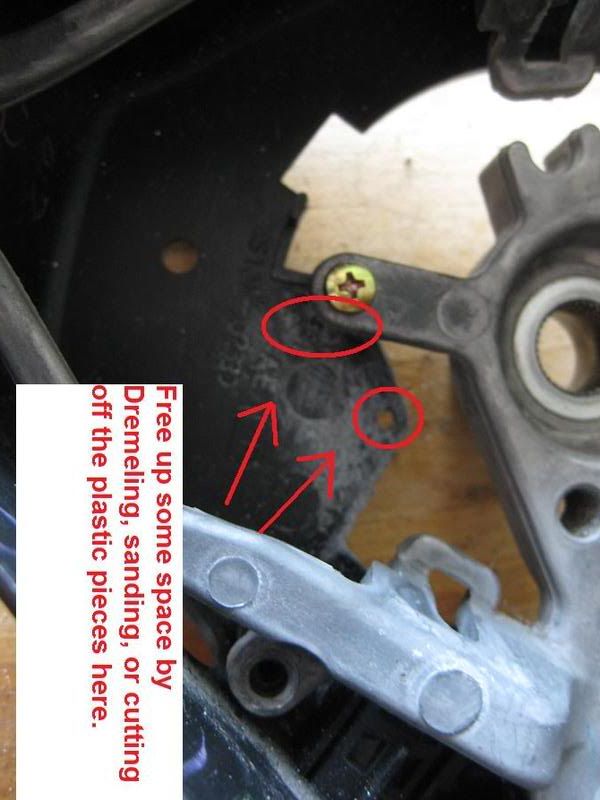 5) Insert WRX cruise control switch. Carefully line everything up and start drilling.
6) Once the holes are drilled, screw/bolt the cruise control switch in. Note that I used a 1/4in nylon spacer to hold the cruise control switch in place. Also, if you still have some slack after using a 1/4in spacer, you can use a thin rubber washer or two.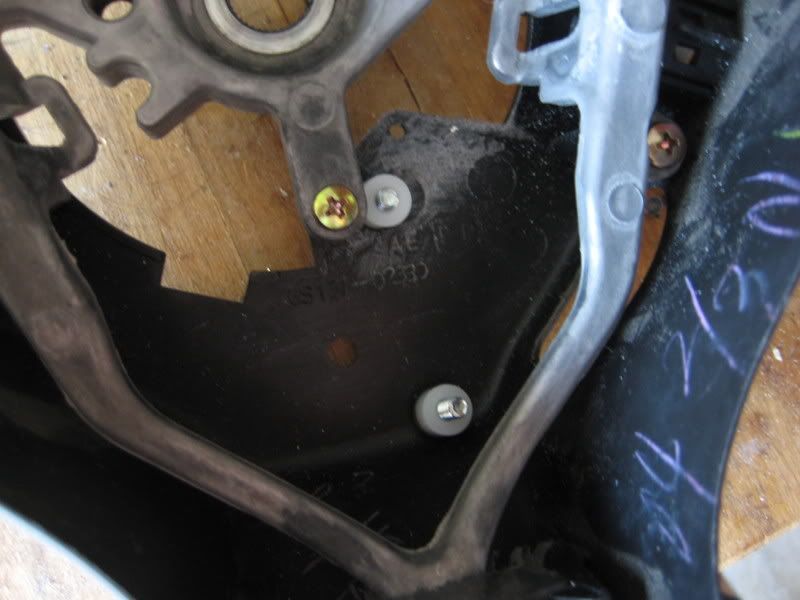 7) Now, you're pretty much done. Bolt the steering wheel back up and everything should work (ie horn and cruise control).