Limited edition Olive mini. In superb condition.

Ups:
-NDZ bolt with spring kit
-virtue board with extra battery harnesses
-dark seoul grips
-rhythm inovations swept forward ball bearing trigger


Will come with all stock parts including the aluminum case.
-dog tags
-tool kit
-barrel
-grips
-invert barrel sock

case was cut up to store my barrels and freak inserts.



Deadly wind barrel not included. Decided to keep it.

I don't care for rules. I'll make a contracts upon agreeing to a trade or purchase.
>>>Video here<<<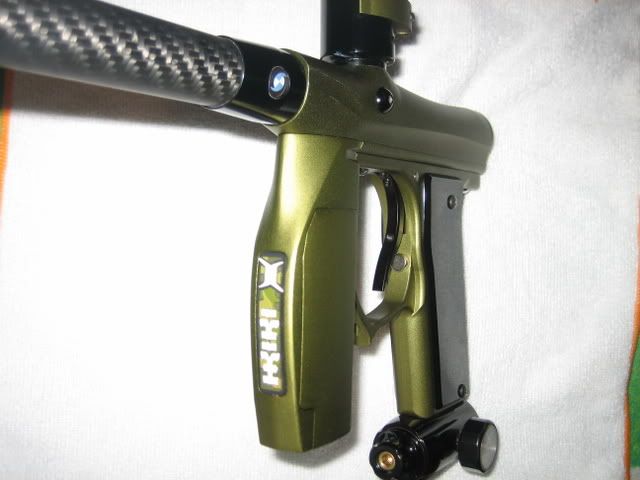 Rather look for a trade.
asking price $400
looking to trade for 06 egos for paintball or unlock Iphone

I babied this marker and cleaned it after every use. Nothing is wrong with it nor have I ever had any problem with it. By far one of the most reliable markers out there. shoots as nice as my DM6.