Earlier this year I took a little (okay, not so little) trip to Japan, where I visited the wheel forging foundry of Tan-Ei-Sya Wheel Supply, otherwise known as TWS. Tan-Ei-Sya is Japanese for (roughly) "Excellent Forging," and that is indeed what they do.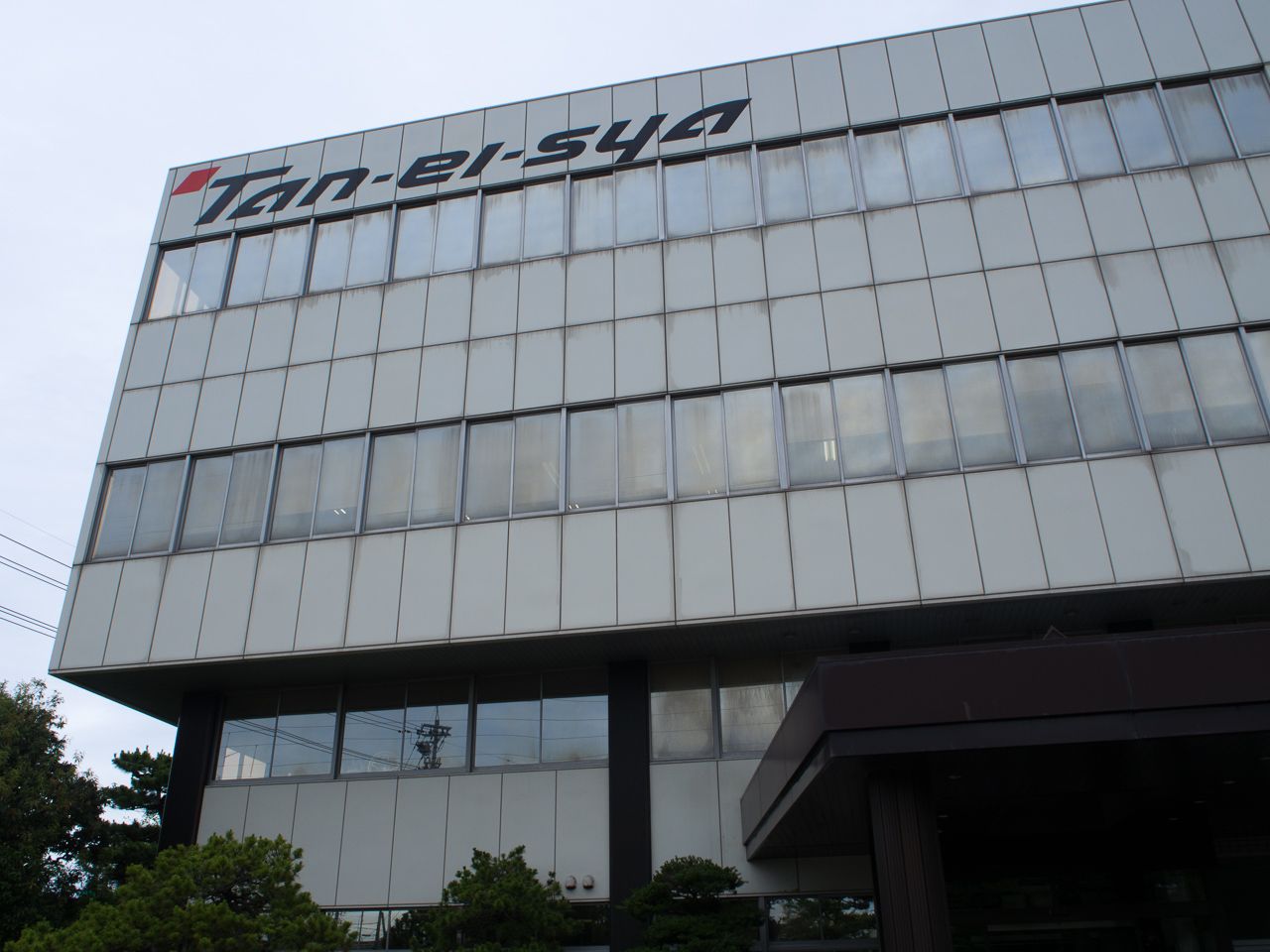 TWS Headquarters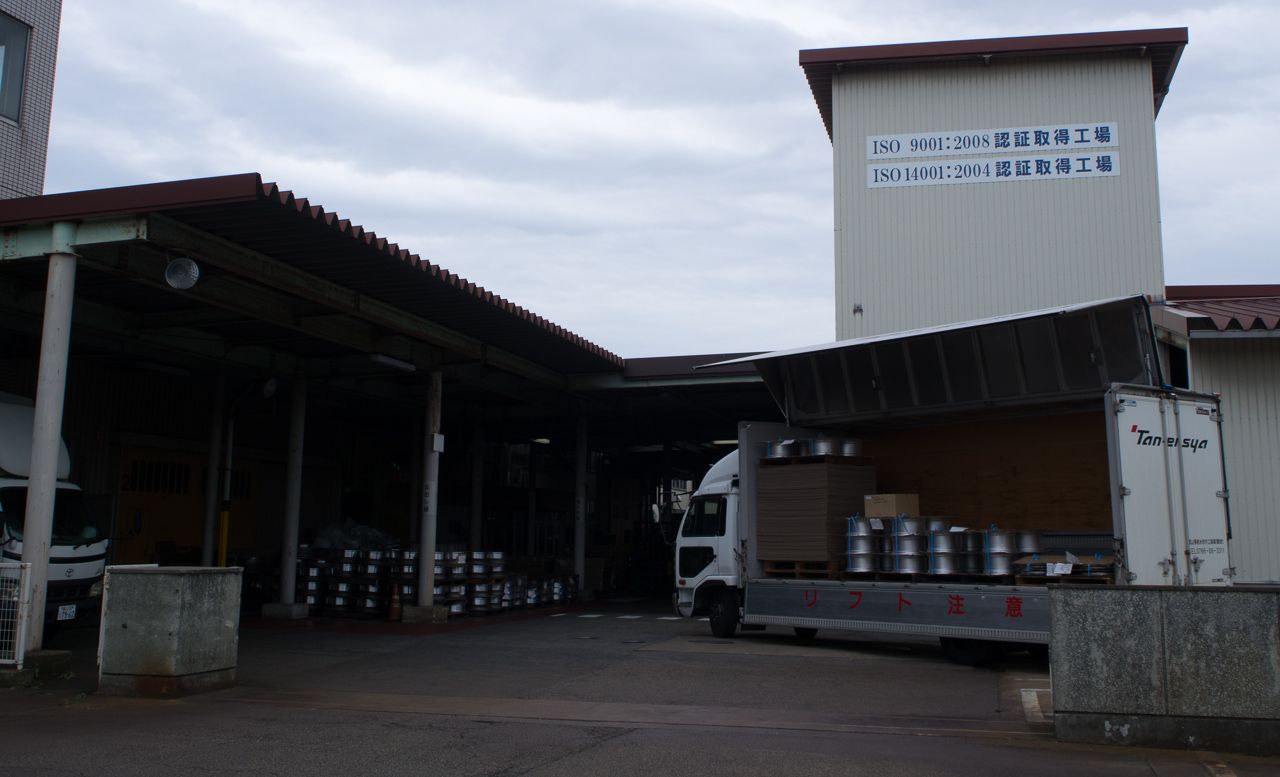 I saw these clever trucks all over Japan. The whole side comes off for easy access to the cargo.
The wheel foundry is a complete soup-to-nuts manufacturing facility, starting with logs of raw aluminum, and ending up as finished forged wheels in boxes, ready to ship out for distribution. Along the way, they wheels undergo more than 35 individual processes, only a few of which I can even describe, much less have photos of. But after my tour I have a new-found understanding of why true forged wheels cost so much.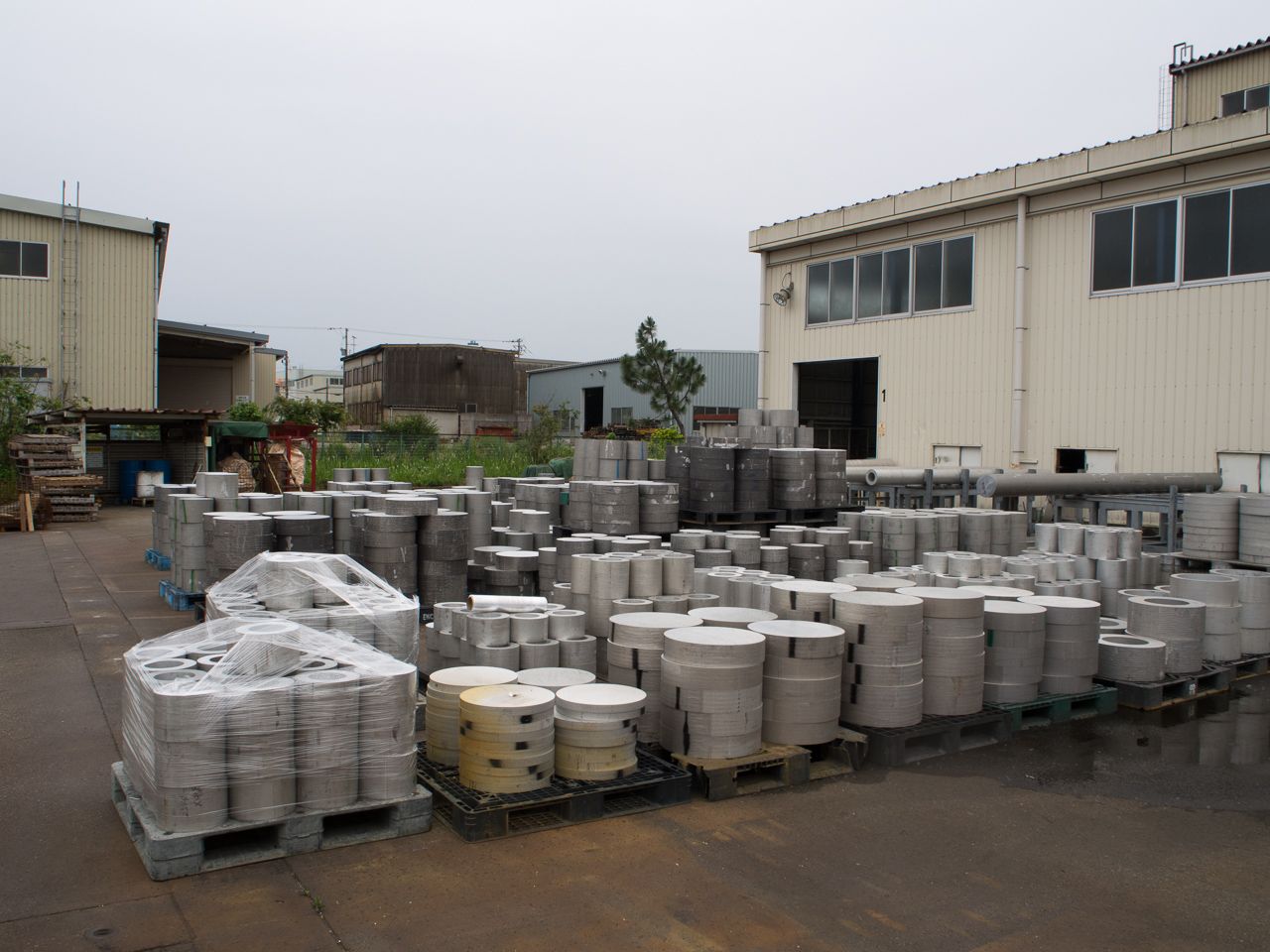 Future wheel stock.
When I say "true forged," I mean wheels forged the old fashioned way, which is using a very powerful press to shape the wheels over a die. TWS has two forging presses. The more powerful of the two exerts 8,000 TONS of pressure on the wheel. Yes, that's 16,000,000 pounds of force. By way of comparison, the Eiffel Tower weighs about 10,000 tons.
The big forging press.
The resulting wheels are extremely strong and extremely light. Forging aligns the metal grains along the direction in which the wheel is formed, so the strength of the aluminum is very high relative to traditional cast, or even "flow-formed" or "semi-forged" wheels.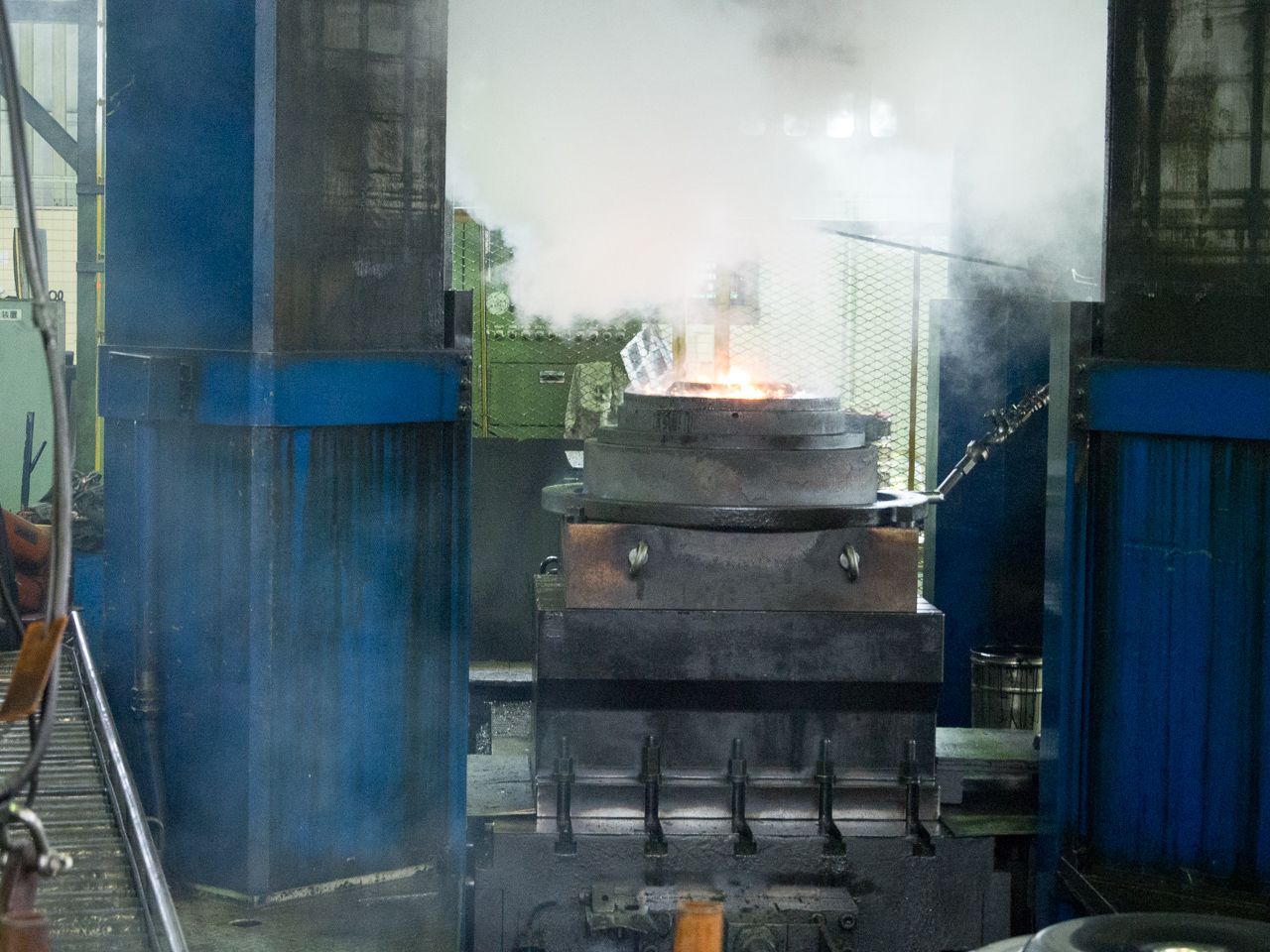 Once the forging press is withdrawn, the heated wheel bursts into flames! There's as lot of fire and smoke and steam. It's dramatic and exciting to watch.
After the actual forging, there are a bunch more shaping processes to do things like make the drop center (so you can get the tire on the wheel), forming the lip, and stuff like that.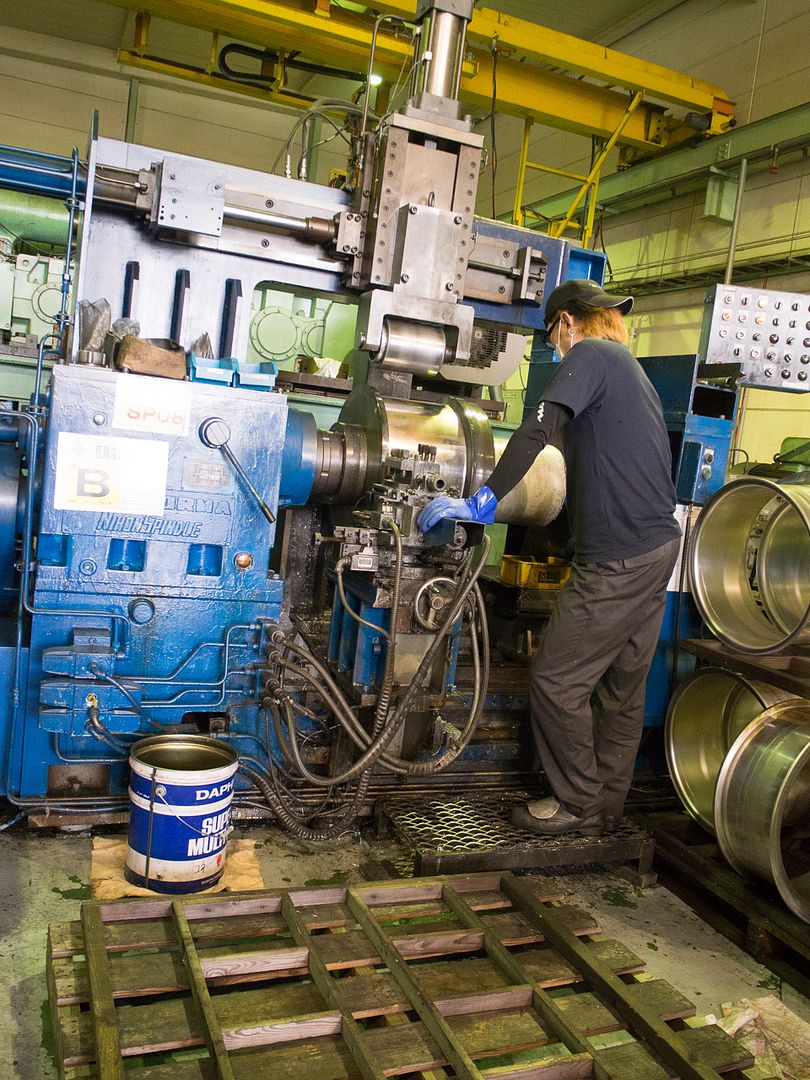 Further CNC machining gets something that's more recognizable as as wheel, or in this case, a wheel center. Many TWS designs are two-piece wheels, with forged centers attached to a forged aluminum rim.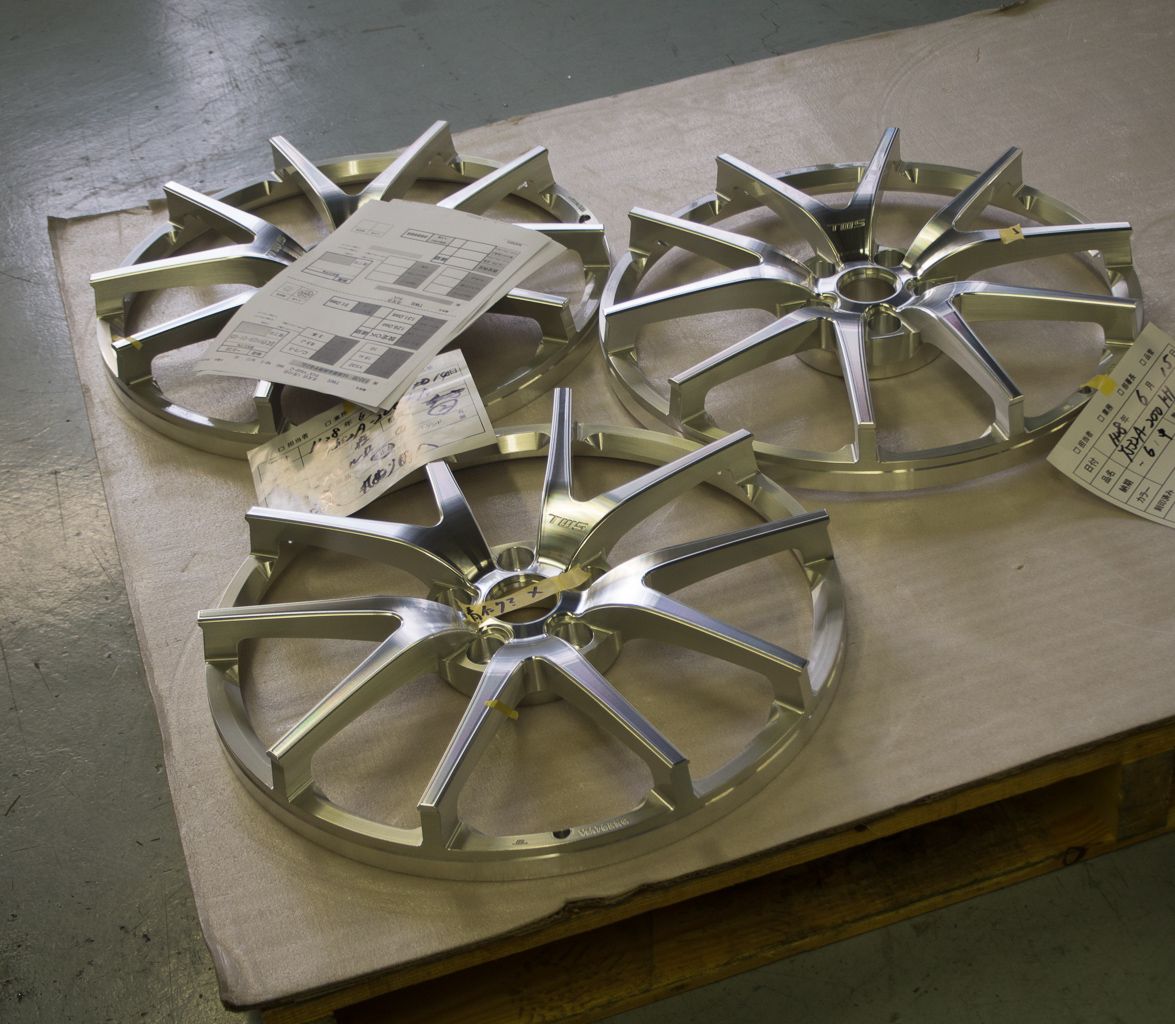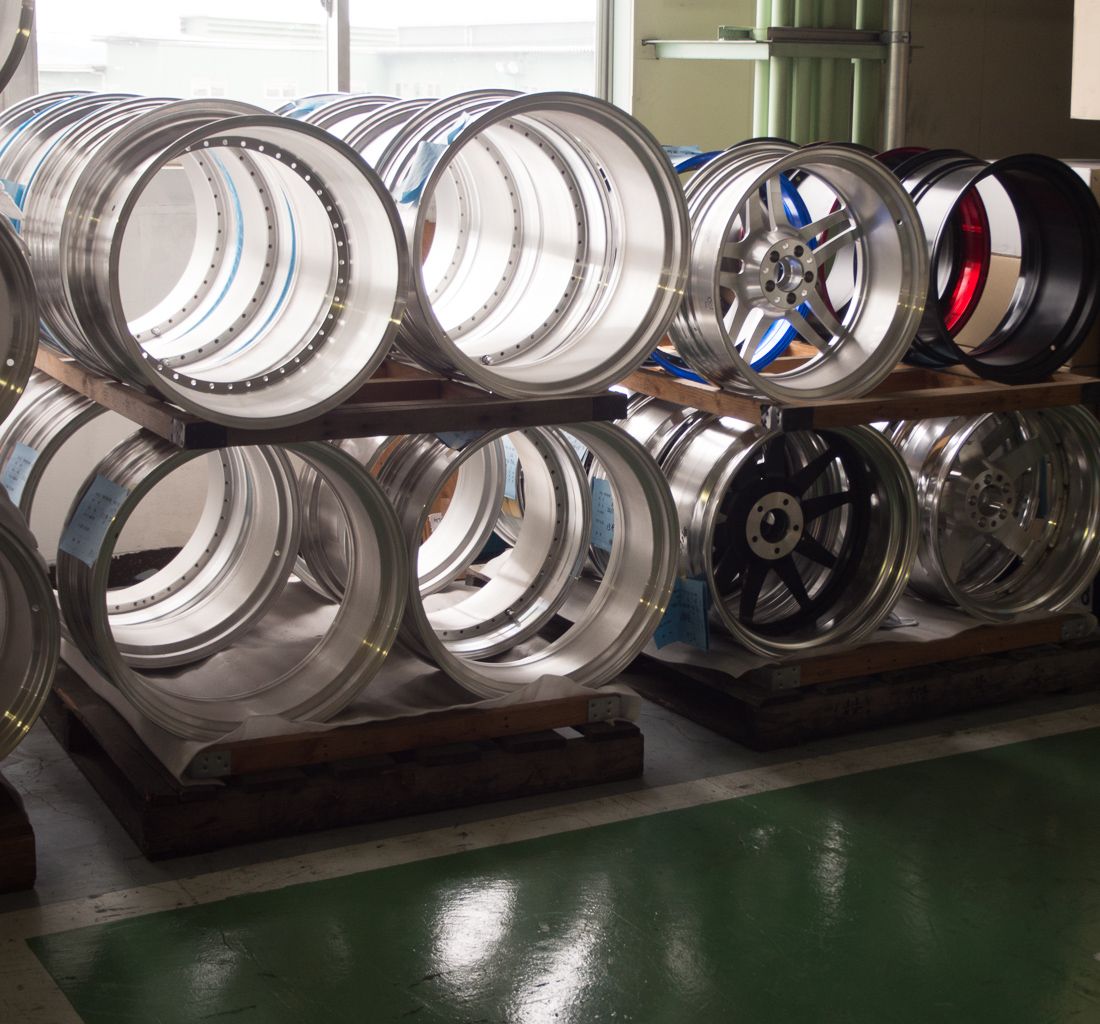 The fit between the center and the barrel is so tight, the barrels have to be heated for the center to drop in. Here are a couple of wheels sitting on inductive heaters for that purpose.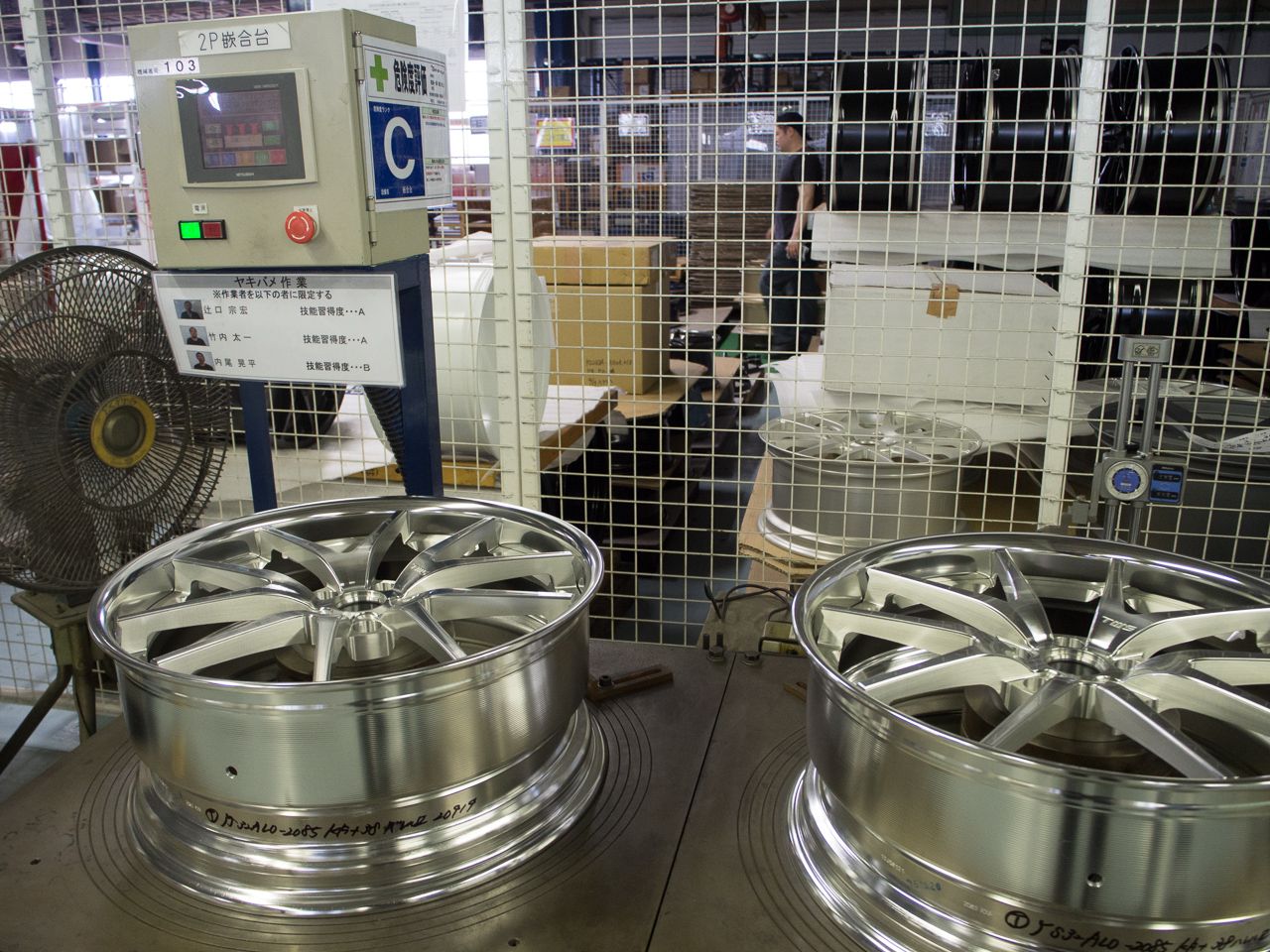 TWS makes a lot of racing wheels. These centerlock wheels are for Japan's Super Formula series, I think.