Got tuned yesterday by Hill at Agile Automotive Performance. It was a long drive but definitely worth it. Hill and Artie put one step colder plugs in and a Prodrive boost control solenoid before tuning it. Great guys and a great shop, I'm definitely going back for my next protune when I throw some bigger injectors, an 18g, and a turbo inlet on in about a year or so.
Power Mods:
Prodrive boost control solenoid
ERZ turbo-back exhaust
SPT intake
VF-39 turbo
565cc injectors
Walbro fuel pump
SSAC FMIC
NGK plugs
Accessort
The car is running 21 psi.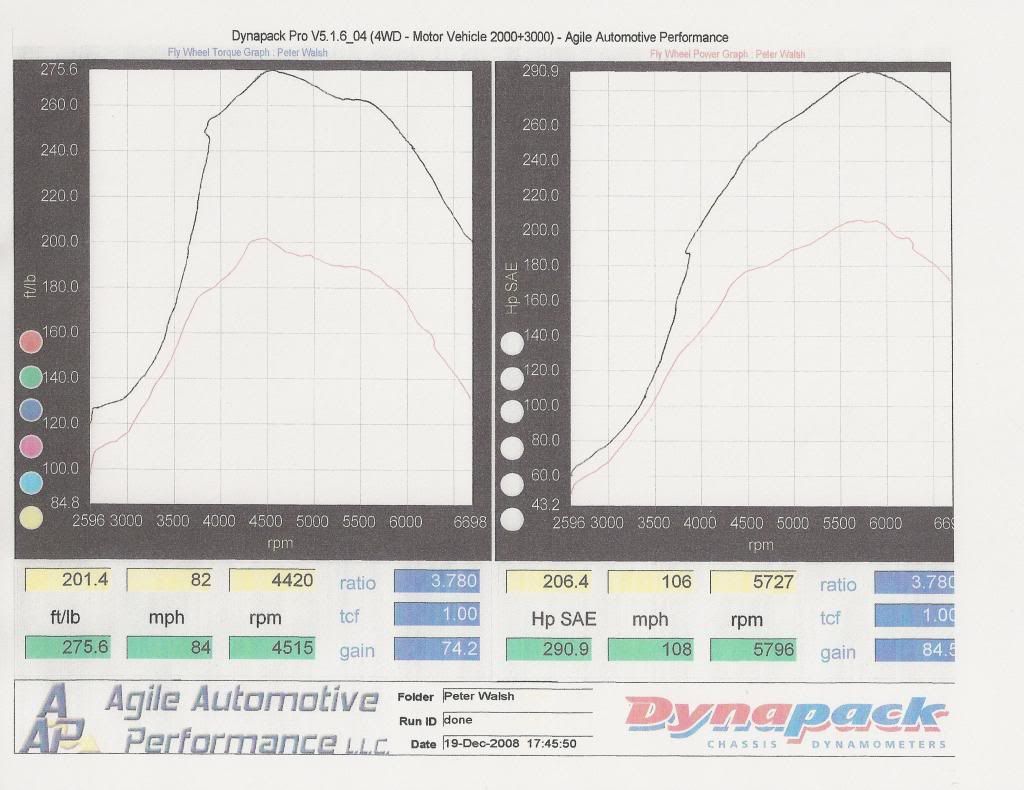 Hill told me the little hickup on the graph is a dog hair or something going through the rpm sensor thingamagig. They have 2 cool dogs that hang out around the shop, Scooby and Harley I think were their names.
Anyways, I'm another satisfied Agile customer to add to the list. The power will be fun, it's a good street setup.