JuanWins' 2005 Subaru STi Build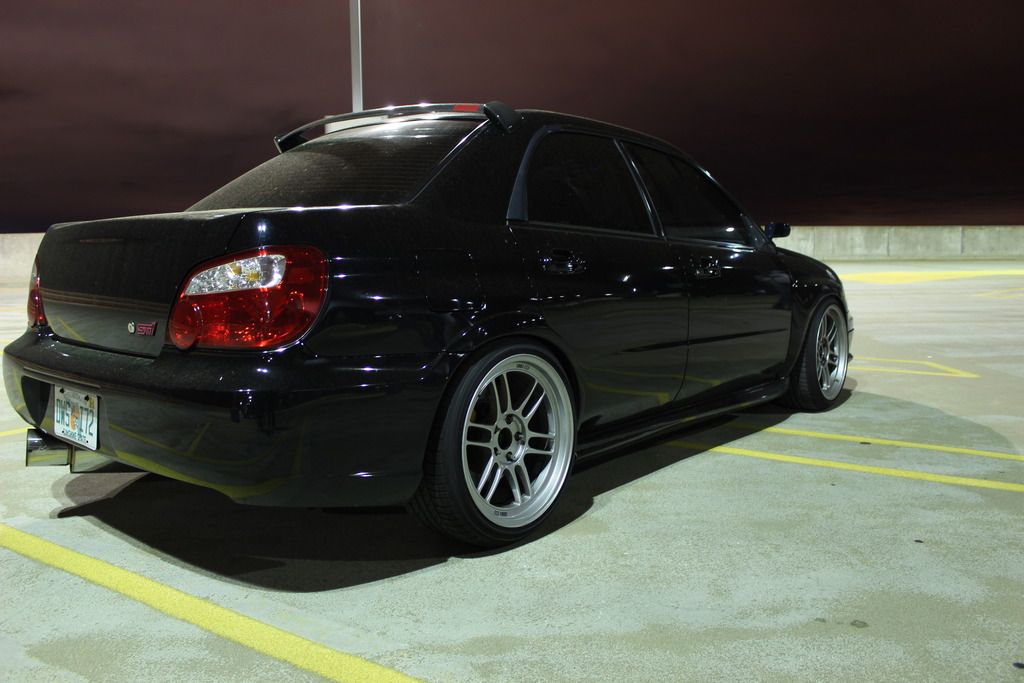 After lurking around the forums for years, I decided to start a build thread to document the journey my new project STi is going through.
A little background story..
Let's start from the very beginning, first vehicle was a 2004 Kawasaki Ninja 250, I bought it right after I graduated high school working at a local fast food place. A year went by and I sold my trusty Ninja and bought my a 1999 Yamaha FZR 600 from a good buddy of mine. Needless to say, I thought this bike was crazy fast (Coming from a 250 anything is fast). Fast forward a couple of months and I decided to sell my FZR (Still regret it) and buy a 1999 Suzuki SRAD 750. Now this big girl was crazy fun and scary. After having to deal with classis Gixxer problems, I decided to buy a 2011 Kawasaki Ninja 600R. This bike is fun and has never failed me, which is why I still own it to this day.
So as you can tell, I've always ridden motorcycles no matter what the weather was like. Eventually I got tired of riding in the hot Florida sun and got tired of getting rained on every 5 minutes during the summer.
In 2012 I decided it was time to buy a car, I didn't want to buy just a plain boring car. I always loved Subarus and wasn't going to settle for anything less. I originally wanted to buy an 04-05 STi but every single one I looked at was **** or had too many miles for me to be able to finance. While I was searching I came across Carmax and saw a 2009 WRX with 30k miles and was completely stock, it had a few premium options in the interior but it was a base model otherwise. Just for fun, I thought I would go and apply for a loan. 30 minutes later I receive a call from a rep telling me I was approved! I had the car shipped from West Palm Beach to Tampa and 4 days later I drove home in it. I've had a little bit of work done to my WRX but we'll leave that for another day/thread.
This is how my WRX sits today.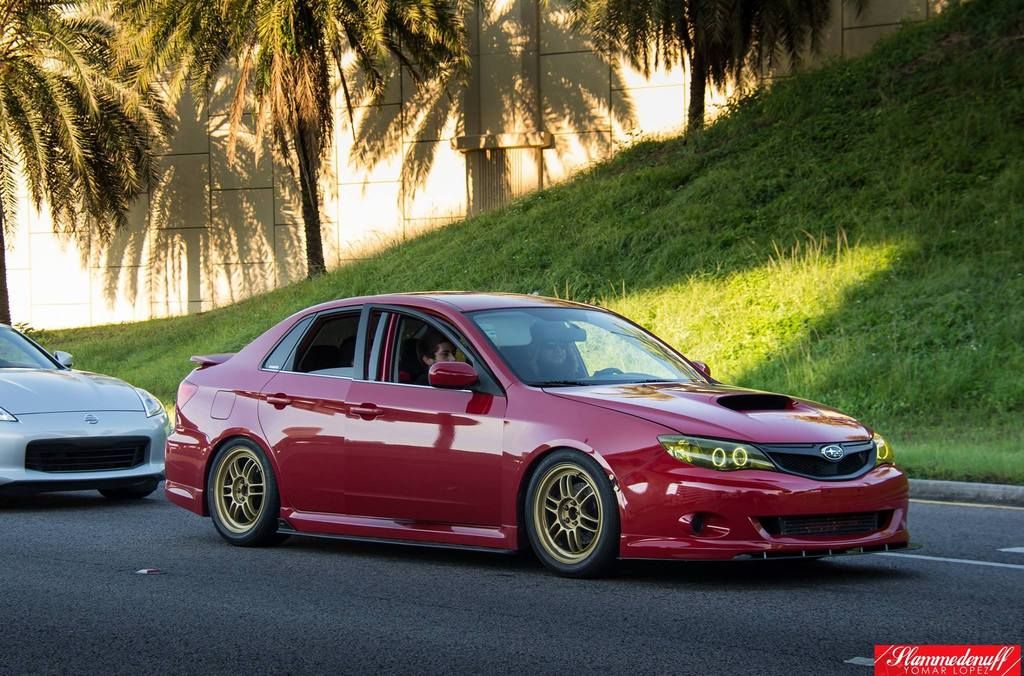 Any way, fast forward until a month ago. I was starting to plan a big build for my WRX (6 speed swap, built motor, rotated goodness) and after thinking about it and not wanting to deal with doing a tranny swap, I decided I would finance another Subaru for roughly the same amount I would've spent in the long run with my WRX build. Since this would be just a weekend/track/fun car, I was being very specific with the choice of car I would buy. It had to be a 2005 STi in WRB and hopefully one that came with gold stock BBS wheels. After searching and searching, once again I couldn't find anything worth my time/money. I eventually started looking at out of state ads and found a post by Nasioc user "Riderome"
The STi was a 2005 OBP with 110k miles on the clock and it was priced a little higher than what I wanted to pay but after seeing everything the car had installed and all the extra things that were included, I decided to give him a call. After I was explained everything about the car, I called my bank and got the loan approved. Only downside was that I live in Tampa, FL and the car was in Staten Island, NY. I was pretty confident the car wasn't a crap car, so I called my best friend who is always down for an adventure and we bought our plane tickets and flew to New York. If worse came to worst and the car didn't check out, I would've called a taxi, went to the nearest White Castle (It's been a dream to eat White Castle for some reason) and then would've went back to the airport. Thankfully, the car was in great condition and checked out.
Can you tell I was excited?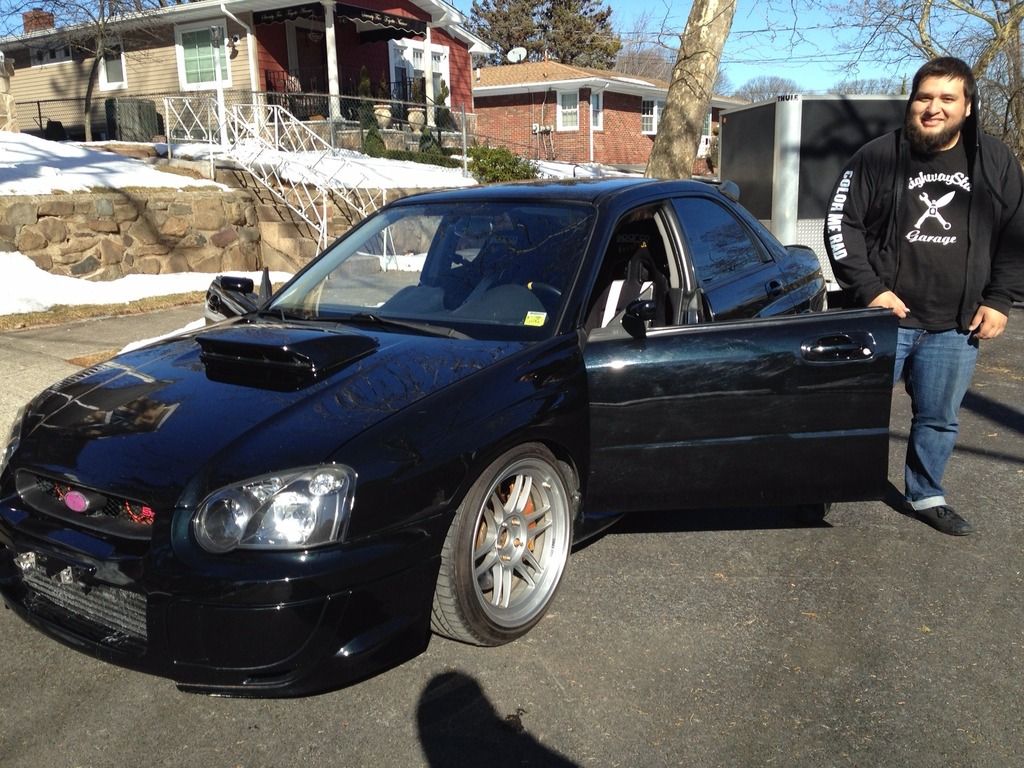 And so we began our 1200 mile trip back to Florida.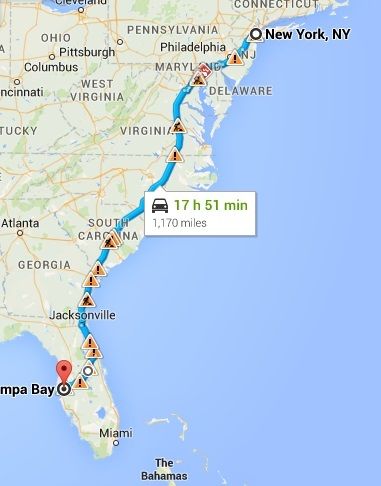 I'll update with better edited pictures later.
Here they are both together