I've been relatively happy with the SPT catback exhaust that's been installed on my '09 WRX for approx. 90K miles. It fit well and was pretty quiet, but a bit raspy once I installed a 20G turbo on my car. I decided I wanted to try something different. I wanted a quiet catback with decent quality that would allow my new 20G turbo to breath a bit better. Most of the widely available (and affordable) catbacks for the 08+ hatch were just too loud for my taste. I'm 49, and live in a nice neighborhood. The last thing I want is a rice boy exhaust that pisses my neighbors off.
After reading a ridiculous number of exhaust threads and reviews, I found a fairly obscure (at least here in the states) X-Force catback exhaust for the '08 - '14 WRX hatch. The quality looked decent for $539 shipped, and it was touted as being one of the quietest catbacks behind the SPT and Maddad Whisper. X-Force is an Australian company with a pretty good reputation with Oz Subaru and GTR enthusiasts. For the price of the exhaust, it should be blatantly obvious that it's built in China.
https://www.rallysportdirect.com/par...t-back-exhaust
I placed my order with Rallysportdirect and had the exhaust in my garage in 4 days. It was packaged very well, and arrived with no damage. Out of the box, the welds looked pretty decent given the pricepoint of the system, and the flanges were pretty beefy. I was fairly impressed with how it was constructed (again, this is a $500 catback). I wasn't too thrilled with an exhaust tip measuring 4.5 inches, but I've always valued subtle over flashy.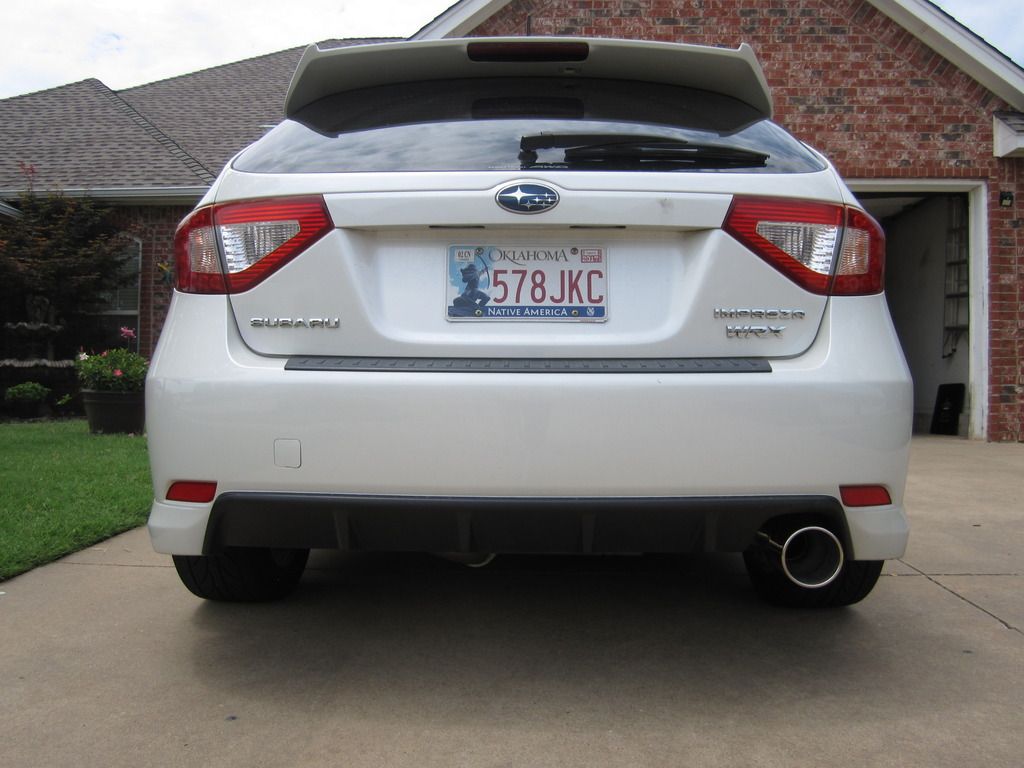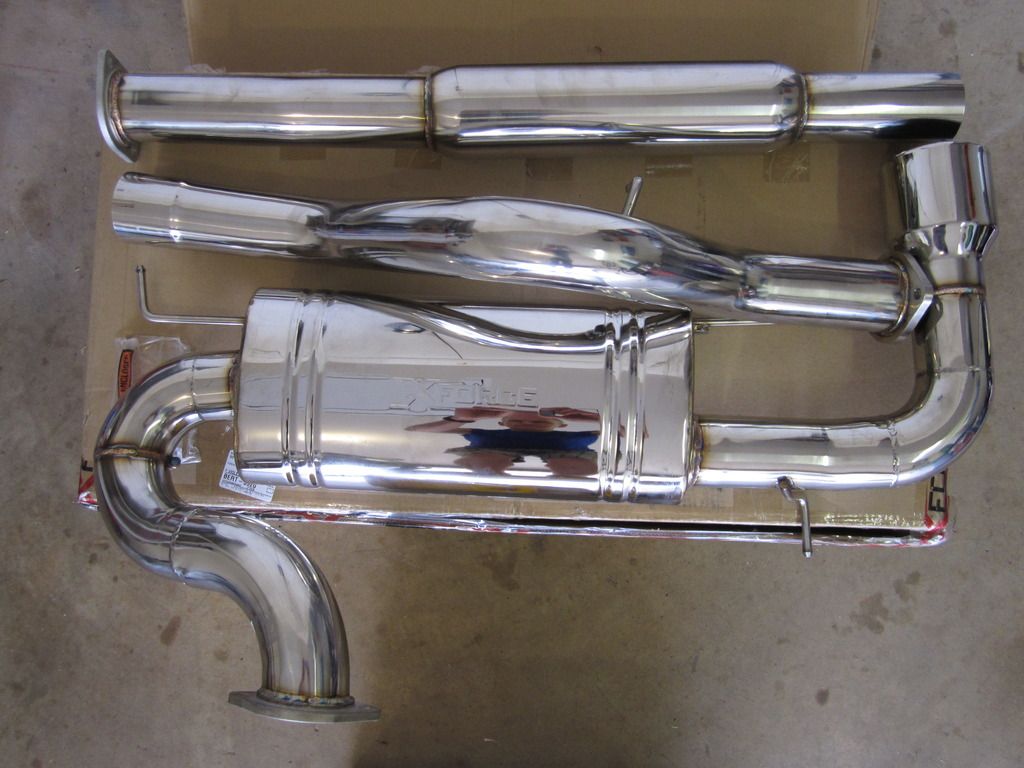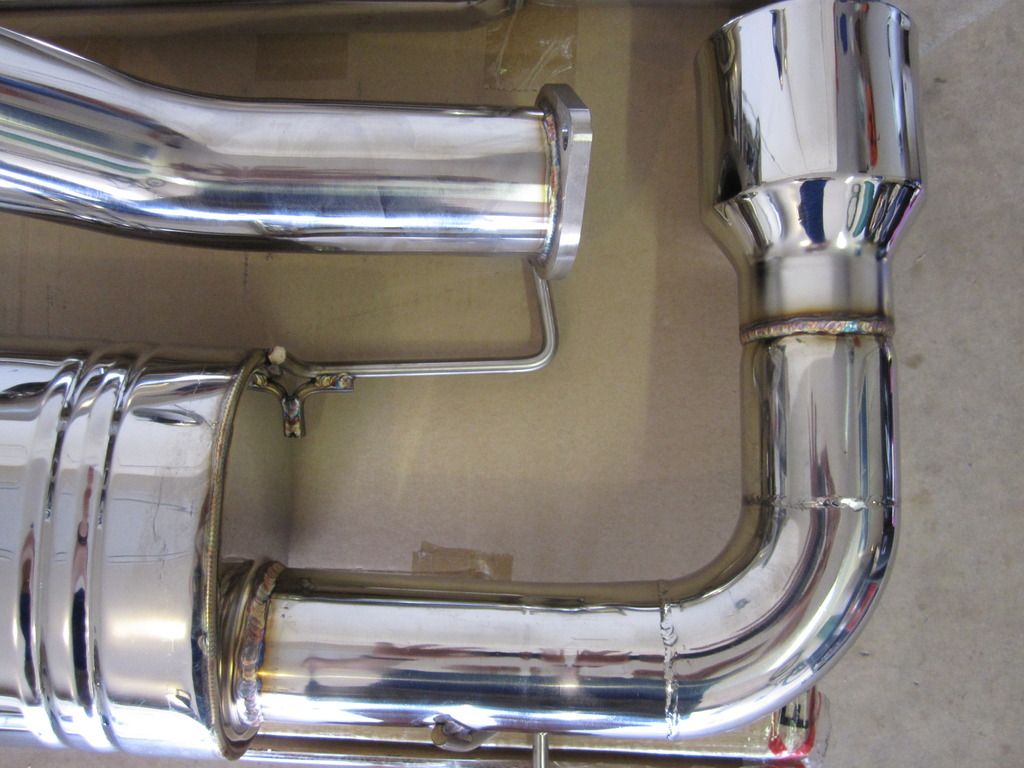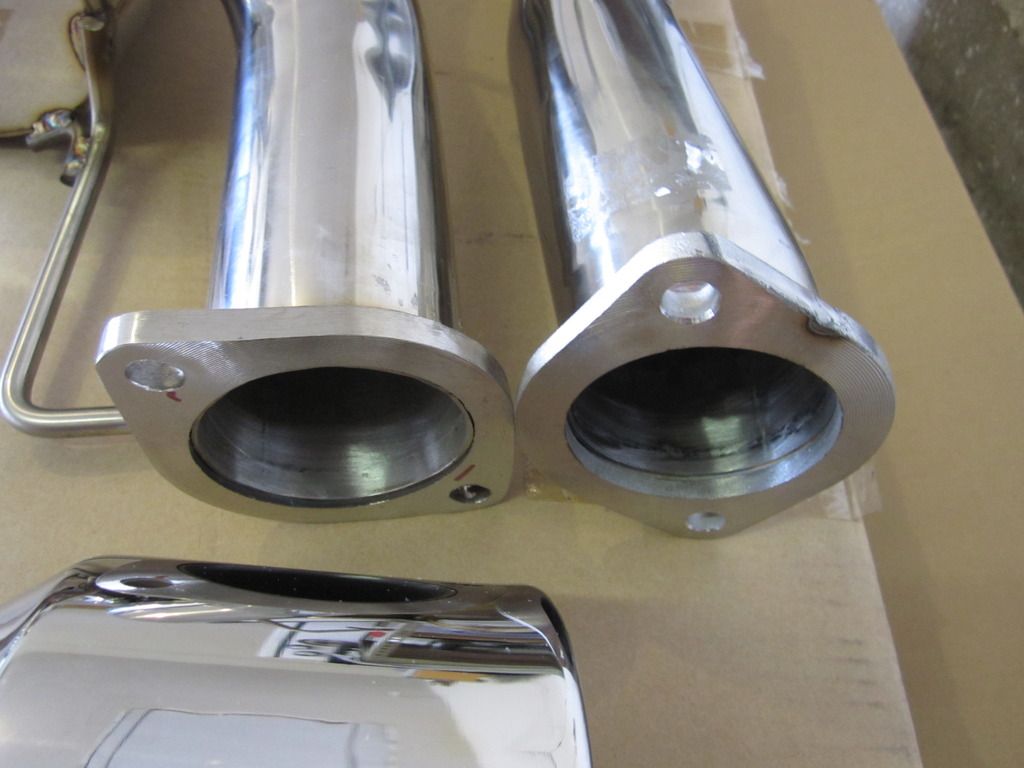 The only issue I had with the catback was the cheesy clamp (for the slip joint) that was included with the system in lieu of the lap joint clamp shown on the web site. The crude clamp that came in the box was useless because it was too small to allow the bolt threads to pass completely through it. I ordered a Walker 33222 clamp (the clamp pictured on the site) and emailed Rallisportdirect with my complaint. They responded immediately and made sure I was taken care of. Excellent customer service - I will definitely do business with them in the future.
Installation was pretty straightforward, and everything aligned properly. The hardware and gaskets were decent; I'll probably replace the gaskets with multi-layer Grimmspeed gaskets if/when they eventually leak. The slip joint slid together nicely and all the flanges lined up. I reused the stock hangers, and they all lined up perfectly. A couple things I noticed - the X-force muffler is much lighter than the SPT: 17 lbs. vs. 38 lbs. and the entire exhaust has just a bit more ground clearance than the SPT.
I fired it up and found the sound level to be very close to the SPT, but just a little bit deeper. I'm running EL headers and a catted Cobb downpipe, so no Subie burble for me. After a 20-minute spin around town, I came away impressed. This system pretty much matches the volume of the SPT, but it sounds a bit smoother, a bit deeper, and has no rasp at high rpm. I could hear a very minor drone at around 2K rpm, about the same as the SPT, but it disappeared when I gave it a bit of gas.
Another thing I noticed is that throttle response seemed just a bit crisper and the turbo seemed to breathe a bit better above 4K rpm with this exhaust. I'm pretty sure it flows better than the SPT.
Overall, I'm very happy with this catback, especially for the price. Anybody looking for a cheap SPT exhaust?