We had a customer bring us in his 2013 Forester XT turbo automatic last week looking to get some more power out of it. His goal for the first round of mods is to exceed stock STI awhp figures.
The Power plan:
Cobb Accessport
Cobb Air Intake
Perrin Up-pipe
Invidia Off Road Downpipe
Perrin dual Cat Back
The Appearance/Suspension Plan:
ISC Coilovers
OEM Subaru Front Underspoiler
We immediately installed the Cobb AP for him while we waited for the rest of the parts to arrive and strapped the car on the dyno to get some baseline power #s. She put down 191awhp and 208wtq before the AP install, afterwards it picked up 15whp and 22lbs wtq! Not bad at all for a base map! He could not believe the difference it made with such a small change already, I can't wait to see what he thinks later today!
The parts arrived yesterday and we are in the process of installing all the power mods today and then doing a true custom dyno tune after it is all said and done to see where we end up. I will keep this thread updated as we go along.
The car on the dyno last week:
Factory exhaust removed and compared to the parts being installed: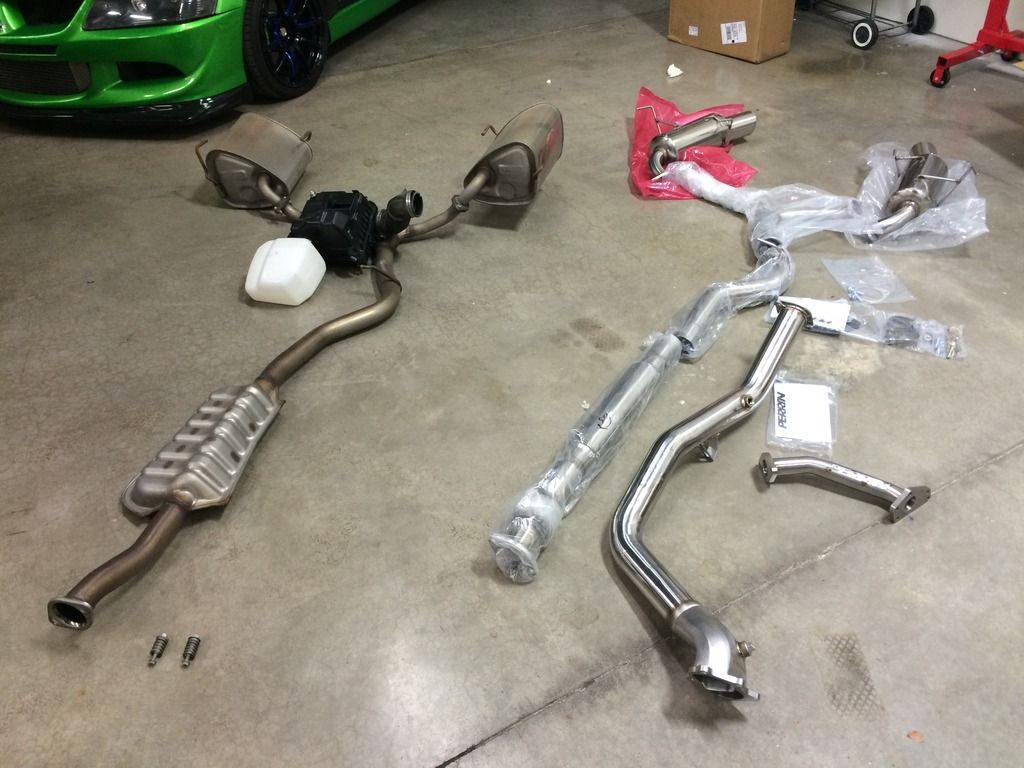 More pictures and videos to come in a few hours!