Hey everyone! I will save everything the normal Subaru Owner backstory and just jump right into it.
In Sep 2015 I bought a 2016 WRX Base. It came with the "STI short shifter" more on that later... but that was the only "add on" it had. Which is exactly what I wanted, a blank canvas to build a car that I could be proud off. I also have a two year old daughter, with all that said "Elsa" joined the family.
First Mod was the Rally Armor Mud flaps, I mean it is a Subaru after all... After that I wanted to continue the white on black theme so I got the windows tented, 5% all around.
One of the things that drove me crazy about the base model was the lack of light from the factory lights, in comes LED upgrades for low/high beams and C-Light DRL conversion with LED upgrade. Also disabled the Highbeam DRLs
Within two months of purchase "Elsa has seen more of the country than most cars on the road. I currently live in San Diego, CA and for the holidays I drove back to Tampa, FL to visit family before head up to North Carolina for work for 8 weeks. After that you guessed it We drove back to San Diego.
Once I got back to SD, I was able to get a set of Enkei TS-9 18x8 +50, wrapped those in Hankook Ventus S1 Noble2 245/40R18 which really dropped the road noise from the factory tires.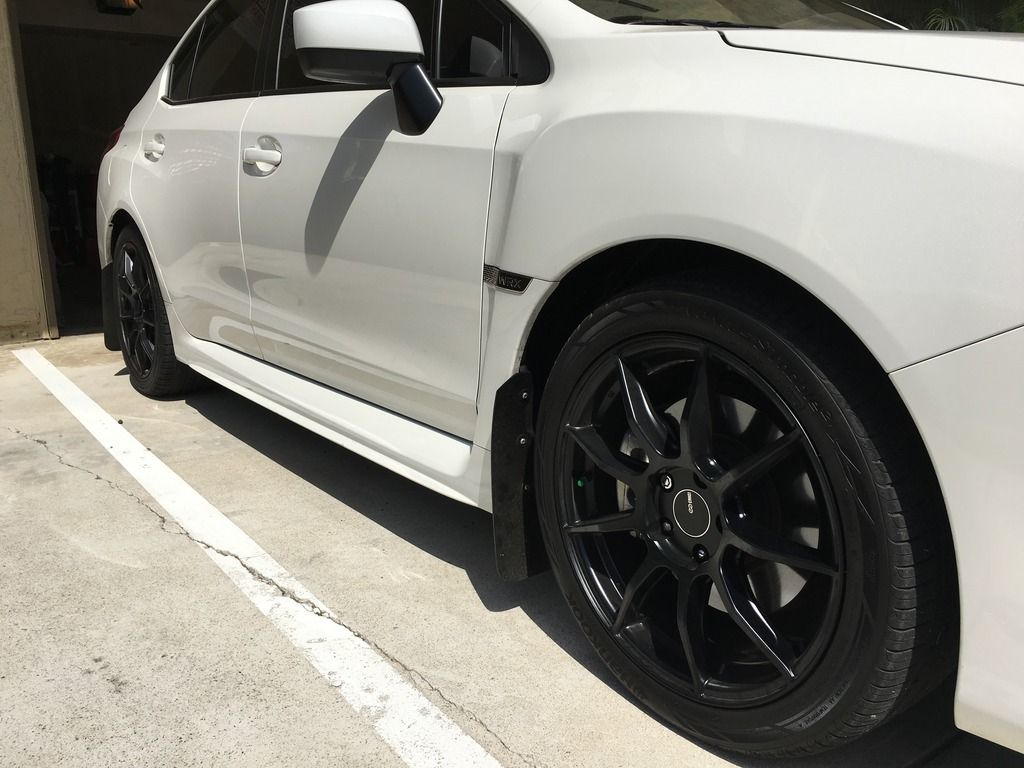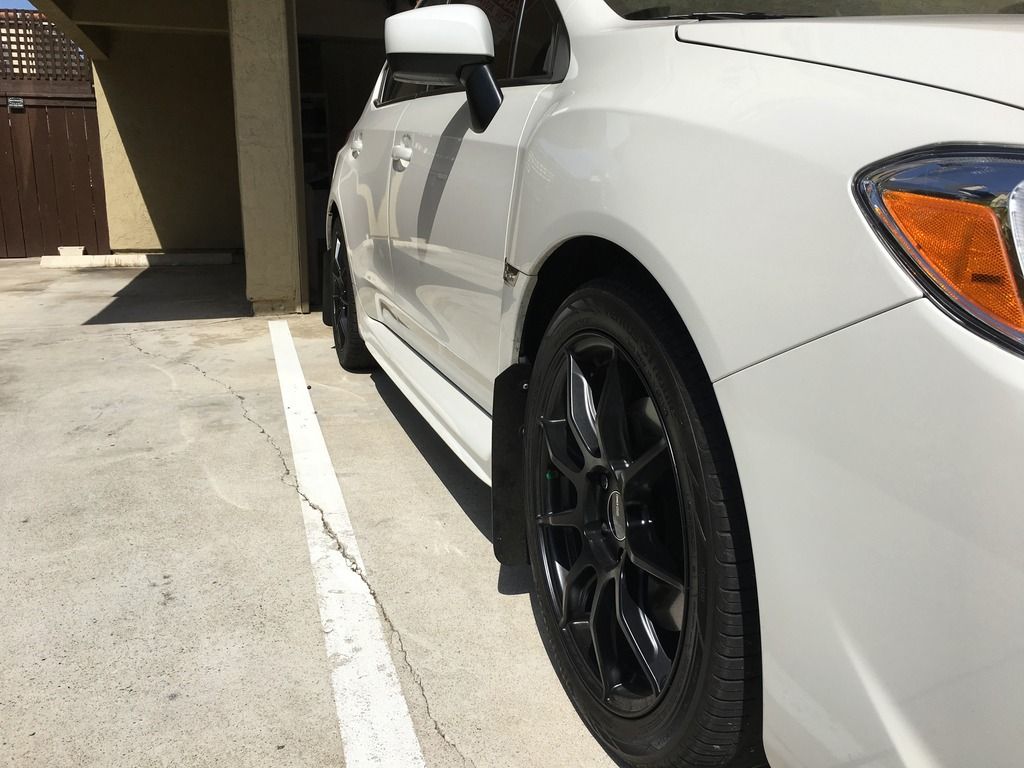 Now all this time I have been running MAPerformance Stage 1 Tune which honestly really stepped up the driving experience of the car and will be what most people stop at. But I was on the hunt for more, without turning Elsa into something that wasnt enjoyable to drive.
Enter MAPerformance Stage 2 Kit, Intake, J-Pipe (Catless), CBE (w/ Mufflers) also their Tuning for all the above all parts. Install went as expected with "newer" kits. Overall quality was awesome! Did the install with a buddy who was also installing the same kit. We both have the luxury of installing on lifts which makes everything 100xs easier!
Yes the full Kit fits in the car with the seats folded down: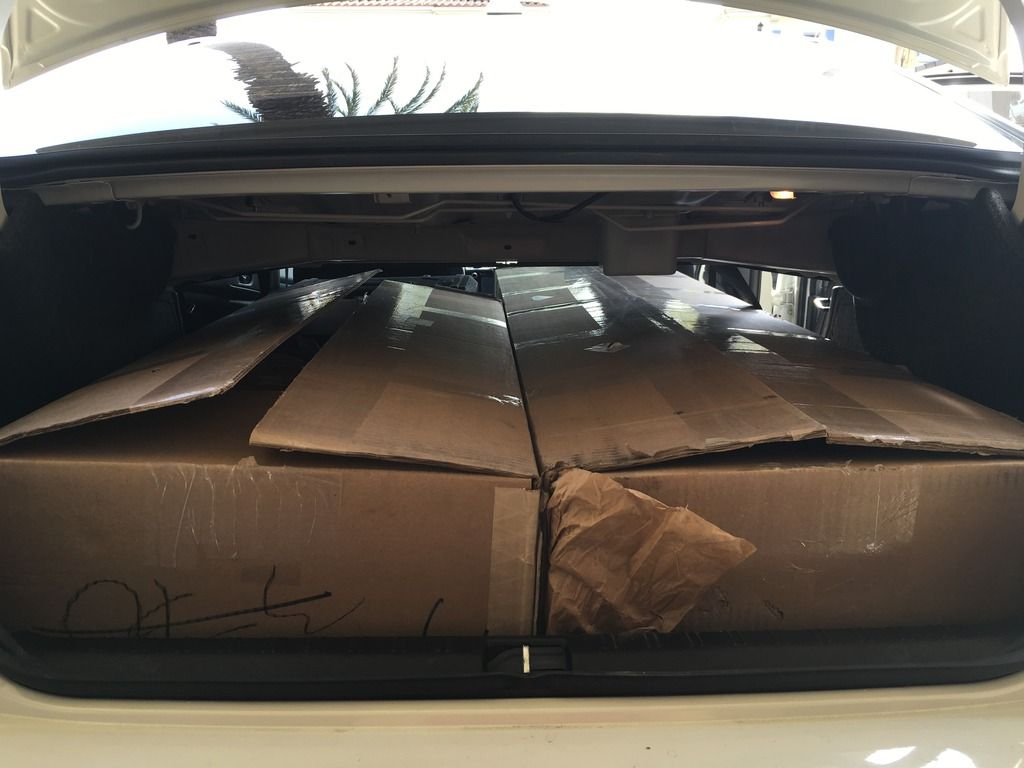 First Impressions wow any video you have watched on this kit doesnt give it any justice the sound is 100xs better in person! I havent been able to really get on it yet since I am still running logs to make sure everything is save before really ripping on it.
I was able to get some "Noise" measurements before and after which are below:
Stock:
Idle ~75
Cruise(65-70) ~85
Stage 2:
Idle ~76
Cruise(65-70) ~88
Now with being said the Exhaust note is there but nothing that isnt unlivable. If you jump on it say cruising in 6th and down shift to 4th and WOT it will wake you up for sure!
Now I also added the PRL Motorsports Intake "Box"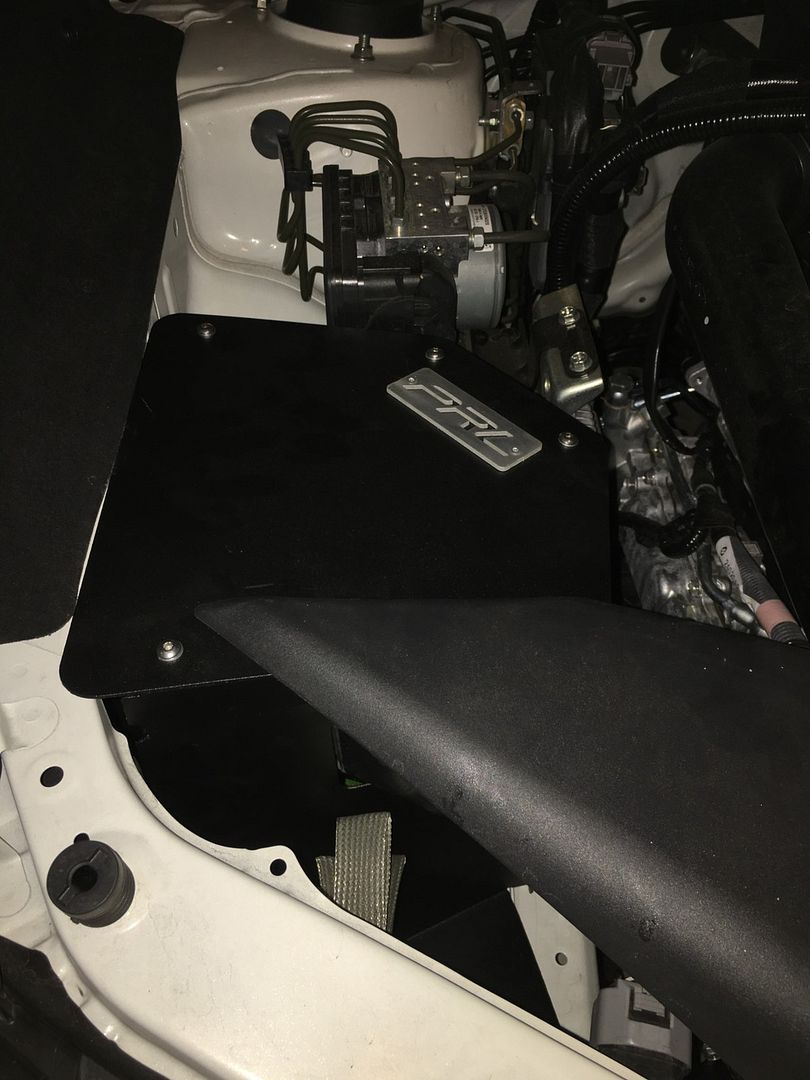 I did this for two reasons, I wanted to still be able to use the factory front scoop also wanted to keep a "stealthish" look. Now that fitment wasnt perfect but with some "encouragement" (bending) it works. Just reuse the hardware from the factory intake and it works. Now I will post an update after a few weeks maybe some videos and dynos.
Wanna give a HUGE Shout out to Ian and Brian over at MAPerformance both of which have been awesome and would highly recommend anyone to work with them. If you're on the fence about buying the MAPerformance Stg 1 or Stg 2 kits just buy it you will be happy that you did.
Mod Listing:
Engine/Tuning:
MAPerformance Intake
PRL Intake Box
MAPerformance TBE (catless)
ProcessWest Verticooler + ChargePipes
Cobb AccessPort
Tuned by Eric @ Torqued Performance
Drivetrain:
Kartboy Shortshifter
Kartboy Shifter Bearing
Wheels/Tires/Brakes:
Enkei TS9 5x114.3 +50 offset
Hankook Ventus S1 nobles2 (245/40R18)
Exterior/Lighting:
Rally Armor Mud Flaps
OLM LED Light Conversion
C-Light DRL Conversion
Window Tint 5%
Sound/Interior:
Flossy Grip Rod REDHEAD! Shift Knob
Here are some other pictures credit to Brandon Lewis for the shots! his
IG: @carbonfire