2002 Subaru Impreza WRX
PSM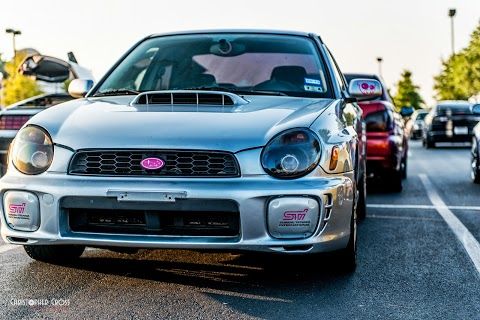 Exterior
WRX winged Trunk
JDM Sti Hood Scoop
JDM Sti Fog Covers
Mini H1 Retrofitted bugeye headlights
Suspension
Enkie EKM3 17x7 plastidipped Vintage Gold
SPT Blue Springs
Engine
Cobb V2 Accessport
Silcone Inlet
VF 48 Turbo
Sti Pinks
TurboXS stealth back with SPT axleback
Sti TMIC
GMS radiator
Fast Motorsports Intercooler hose kit
I guess ill make a build thread....
This is my 2nd bugeye. The first was sold and i had a few cars in between, none of which were as fun.
2002 Subaru Impreza
Bought in May of 2012 completely stock aside from some wheels and roof rack.
Enkie Ekm3 17x7 in Hyper Silver
In August of 2012 i blew a head gasket and made it an opportunity to update, refresh and replace many things.
Gates Water pump kit and timing belt kit
OEM full gasket kit
GMS radiator
OEM thermostat
GMS Radiator lines (red)
1 step colder plugs
accessory belts
Mishimoto silicone ancillary hoses
Fast Motorsports Intercooler hose kit
Sti Top Mount Intercooler
I also had a valve job done and the head inspected.
Once it was finished i through everything back into the car.
I also replaced the stock exhaust with a catless uppipe and a turboXS turboback.
This is as it sat upon completion of the rebuild.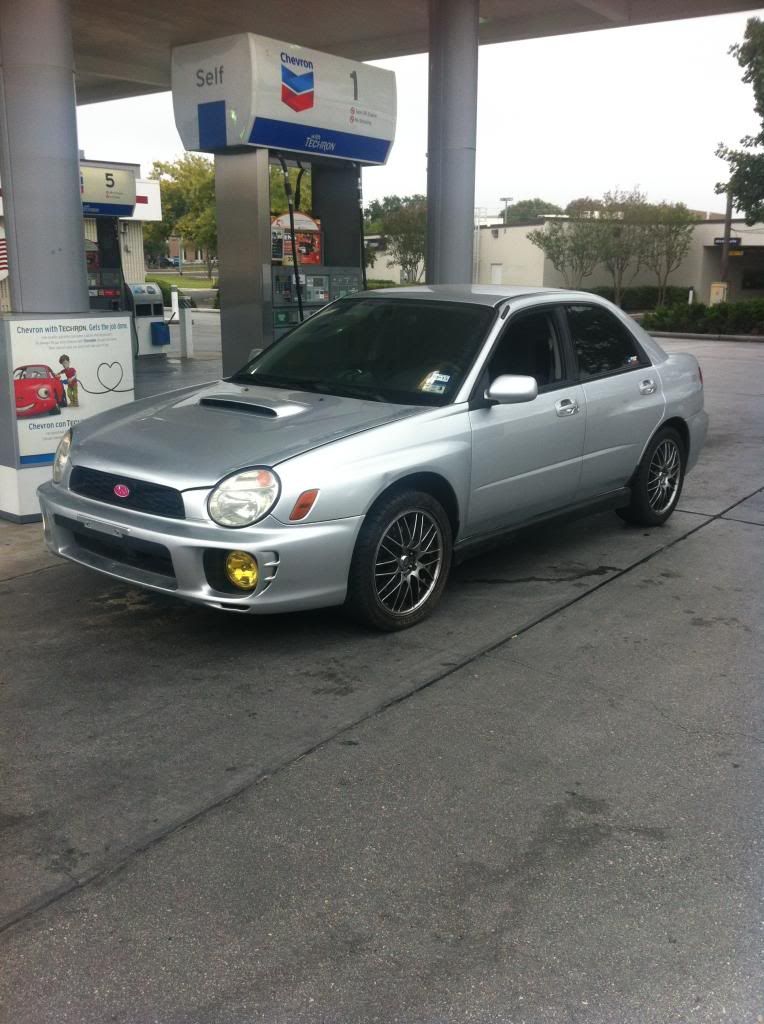 A swap to an sti trunk gave her a more aggressive look.
After that i went a little rice and bought some ebay headlights...
I was not happy with the look they gave me so i retroed the Mini H1s into the stock headlights and took that time to black out the chrome inside.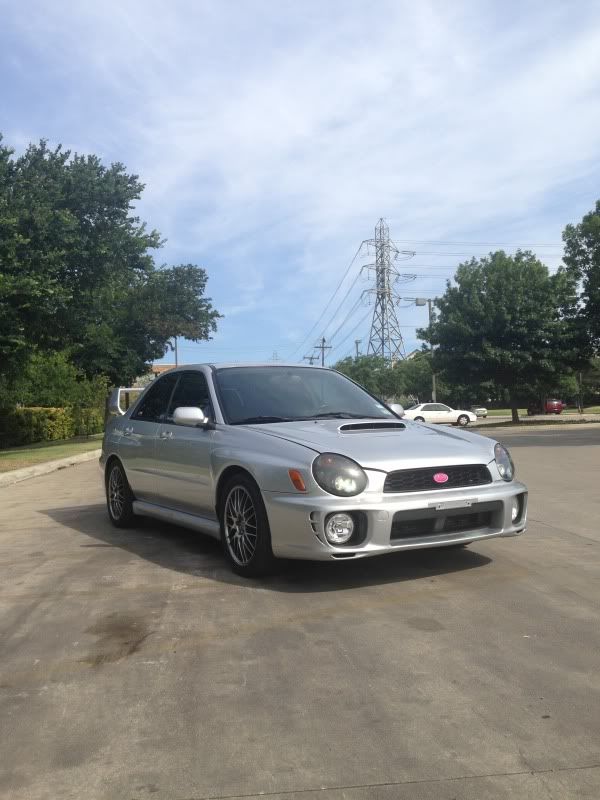 Sometime in there i upgraded some more....
Cobb V2 Accesport
IHI VF 48 turbo
JDM Pink Sti Injectors
Silicone Turbo Inlet
Walbro Fuel Pump
JDM Ver7 Sti Hoodscoop
Sti Ver7 Fog Light Covers
Aluminum Splitter
Tuned by me with Cobb's software