"Bigger" isn't always better, when it comes to snow traction.
http://www.tirerack.com/winter/tech/...jsp?techid=126
A narrower tire is better than a wider tire.
If by larger you mean diameter keep in mind a 15" rim/tire has a taller sidewall and is about the same overall height as the 17" lower profile tire that comes on the Sport model. A taller sidewall is less likely to get damage if you slide into a curb (or at least you are less likely to lose a rim/wheel).
FYI I installed rims/snow tires 195/65 15 last winter and the car was a beast in the snow, which we got a lot of last winter up where I live in the hilltowns outside of Albany.
No problem parking in snow banks, and pulling out, or drifting a bit (I found an unplowed parking lot with about 10" of snow and went for it, in my old car I would have gotten stuck pulling into the lot, the subie had no problem entering, and leaving, after doing some pretty impressive drifts (though the traction package was trying to figure out what the hell I was doing and correct for it). The only problem I had last winter was having to sometimes follow or be near cars that had less traction than I did.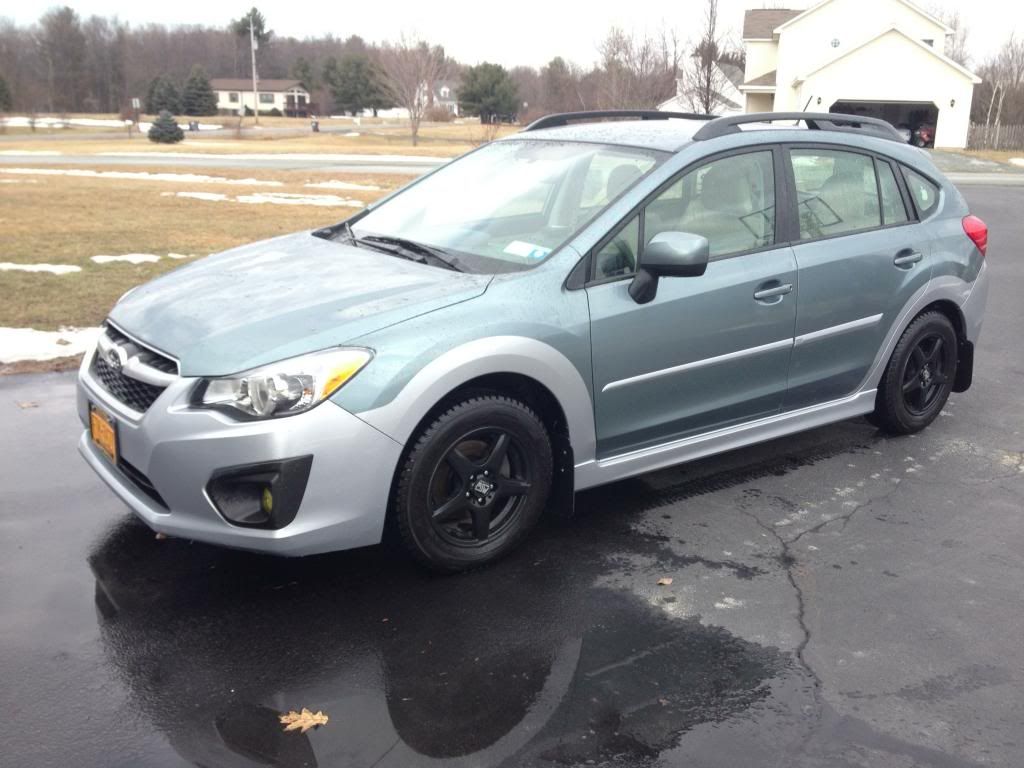 [/url]