Yo my name is Eli, Im 25 and I currently live in Atlanta. My old 240sx was totaled a while back and with the insurance money I bought the WRX! So... 2004 WRB WRX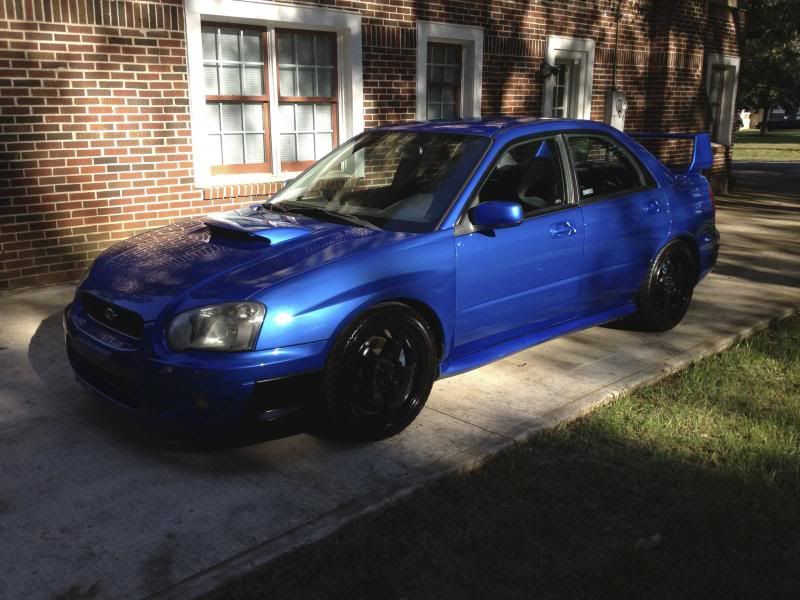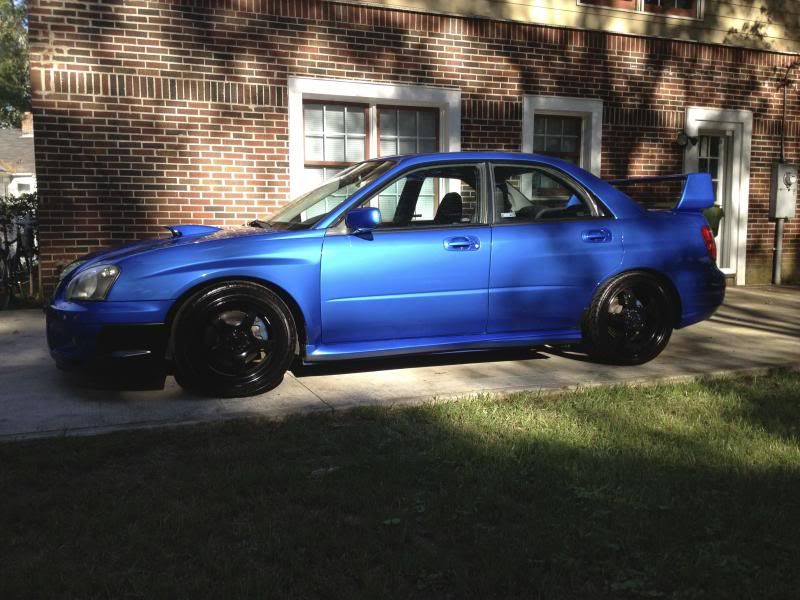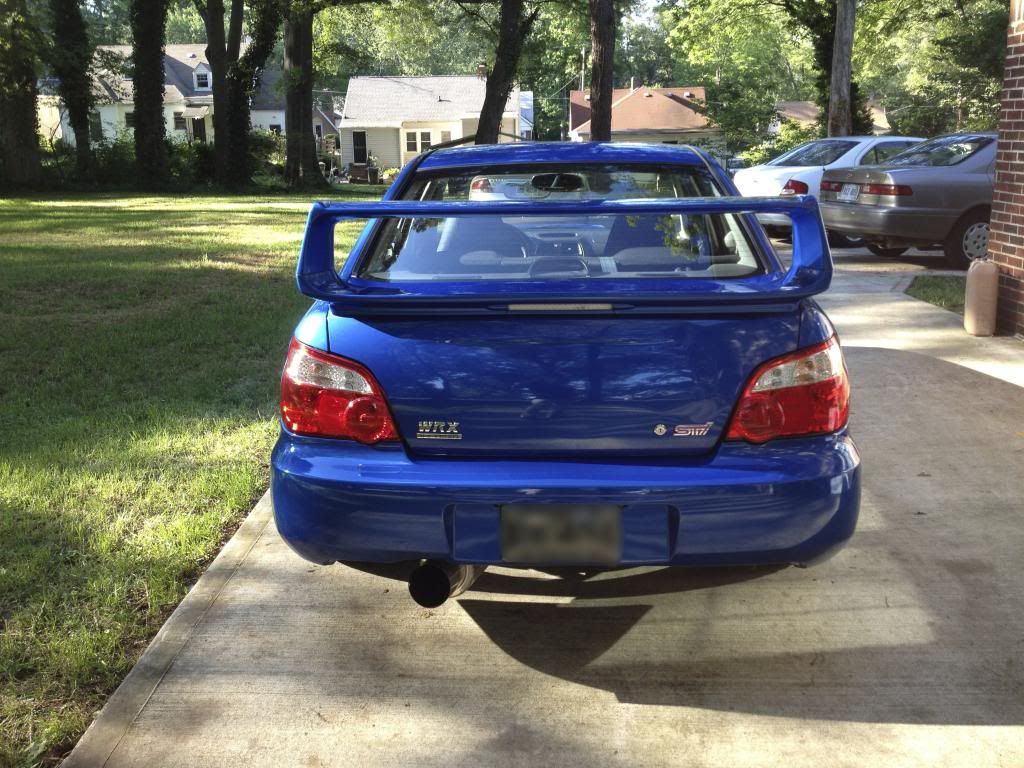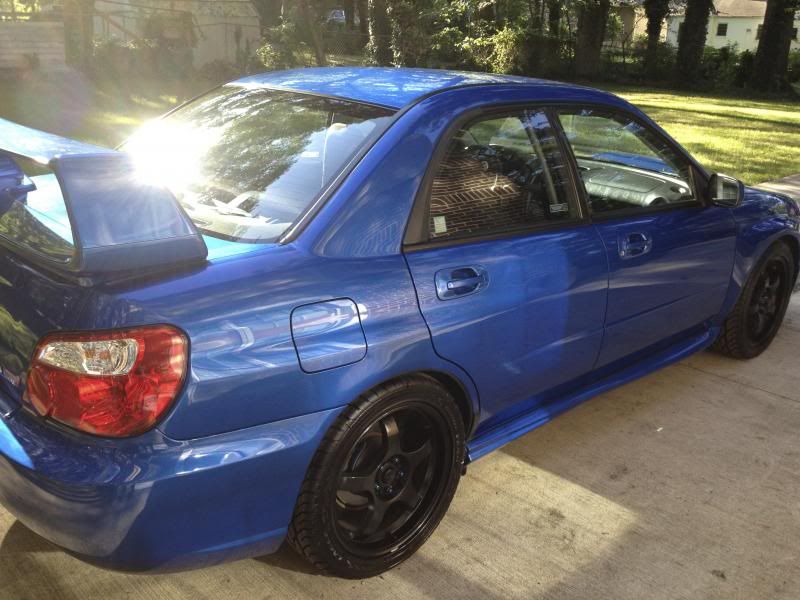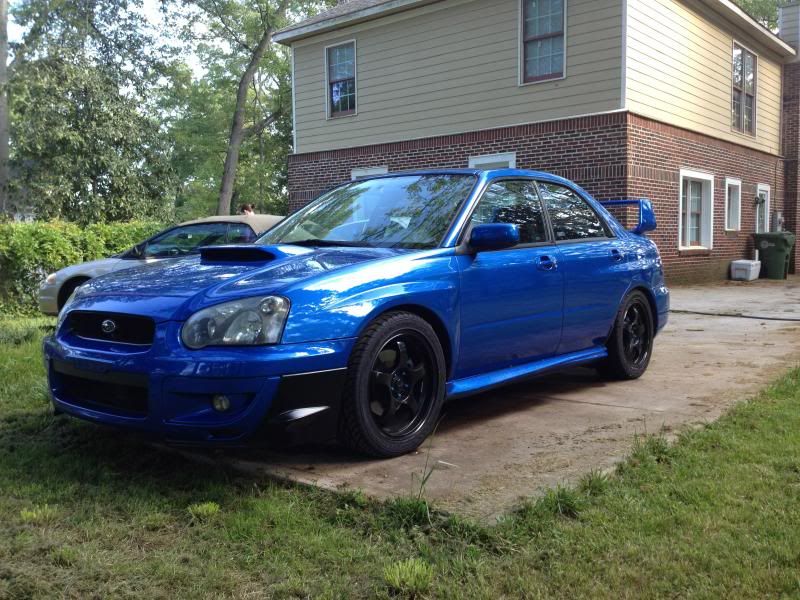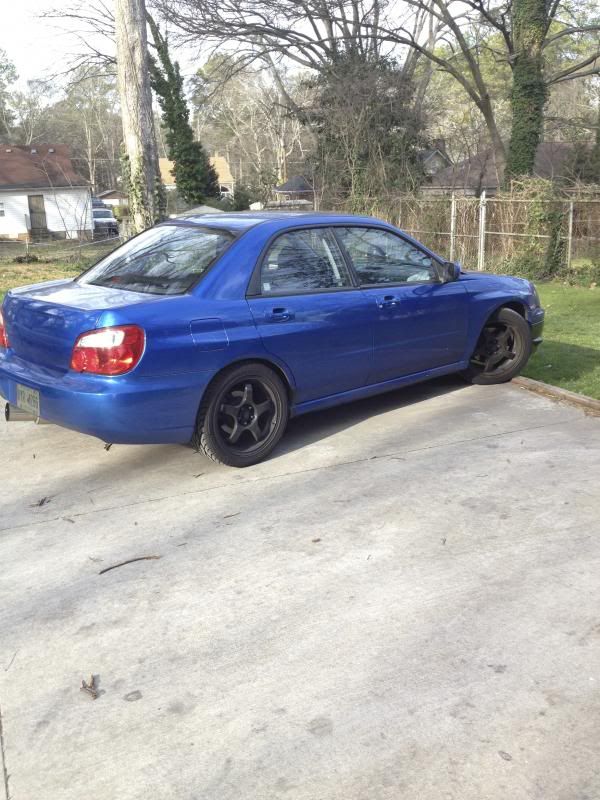 That's what it looked like when I got it.
This Car is rad man, Ive always wanted to have one, and after I strangely was able to get one, I didn't like it at first, but now I think about modding it and working on it all the time lol. Other Subie owners wave all the time, its awesome. It definitely gets regular rubber-neckers. Runs and drives great! Its fast, pulls hard and smooth. Engine and exhaust both sound awesome.
103,xxx mi
5spd
Mods: Stage 2 open source tune, currently waiting to just put a cobb one on there. I have a Tatrics cable I believe, I can get my Mac to recognize it but when I tried to remove the map, it said there was a power issue or something. I read about shorting out some pin in the connector, but I couldn't get it to work I guess. Was told by Previous owner it had 270 hp. It feels accurate to me! (driven 350hp evos, and 200-300 hp 240's, it feels like it's in that range for sure. Got the wheel lock Aftermarket larger down pipe. No Cat. No leaks in the cabin 16 in drifz black wheels. Clear fog lights Cool little AEM boost gauge lol Group N tranny mount. (some whine, and NVH after I got it, its pretty good though, has more of a race feel.) New Radiator Sti Trunk with Spoiler Sti WRB side skirts Black Sti front bumper splitters No tint, yet. Radio cassette adapter for iPhone , speakers are decent, sub works. Blueish HID's
Basics: Have the Owners Manual, and Service manual (on my computer) Idles perfectly Always starts, (did have to tighten the starter ground one cold morning, its been starting EVERYTIME since, and quickly.
Routine oil changes Paint is decent, dings here and there, but nothing major Interior is 8/10 Don't smoke in it. Tires have 15-20% wear, great condition. Breaks well, very low shudder. 22 mpg on the highway No CEL's All the basics work, power mirrors, locks, windows, key fob
Lame stuff: Could use a good o'l alignment lol, it's really not noticeable unless your just thinking about it. Needs Timing belt done, as well as fluids, diffs, and tranny. Once the gas evap one threw, but there is a small leak in the top of the gas tank or something.(never fill all the way up) Sucks.lol One stain in passenger seat CD player doesn't work. Passenger airbag light pops on sometimes, if i fiddle with the plug it goes away. Small tear in the rear driver side door panel. Small chip in windshield ( its on the passenger side, I never notice it.) Once in a blue moon it will grind into first and some times 3rd, its not bad at all though. it does need tranny fluid soon though. Headlights are funny, i have to keep em on, other wise the passenger one will go out after a while. A/C went out, bad compressor I think( doesn't spin, or load the RPMs), its whiny too. Small mysterious leak in the trunk. Rear left strut is sagging and clunking occasionally Also a small clanky noise from the rear left wheel when I hit bumps just right. I can only hear it with the windows down. Smokes sometimes, original turbo, no oil or coolant leaks at all, I check the oil daily though. So I have a replacement turbo. Driver side floor mat wont stay put, theres nothing under the carpet to pin it to. Just tonight actually, when I got home, I turned off the engine, and removed the key, then moved the steering wheel from left to right, and a sound ( clunking) was coming from the front right wheel I think? maybe tie rod or something.
My frustration over the whole idea of fixing everything!: Gas tank leaks if you fill it up all the way, drips very small amounts but you can always smell it. just replaced my transmission mount because it was knocking around when I give it gas in gear too quickly. Rides much better now, the subframe bushing was also toast, we removed those inner retainers things and just squished the rubber down tight basically, doesn't move for now but I'm for sure getting that replaced soon. I guess thats all for now, The next thing im doing is getting a full professional inspection done at Six Star Subaru in Decatur GA, all the reviews were through the roof. So, there ya go. Looking for any input or comments . Thanks