It looks like you're right they definitely have all different parts for different years I guess. I'm not sure what year the Rallispec kit's diagram is for but according to that I'm missing the top and bottom guide plate for the rears (2 per caliper) and the lower spacers for the front (2 per caliper as well)
I spoke to Dan from Mach V again on Thursday and he said he spoke to the techs and they've never installed any of the parts that I'm missing. He sent me this diagram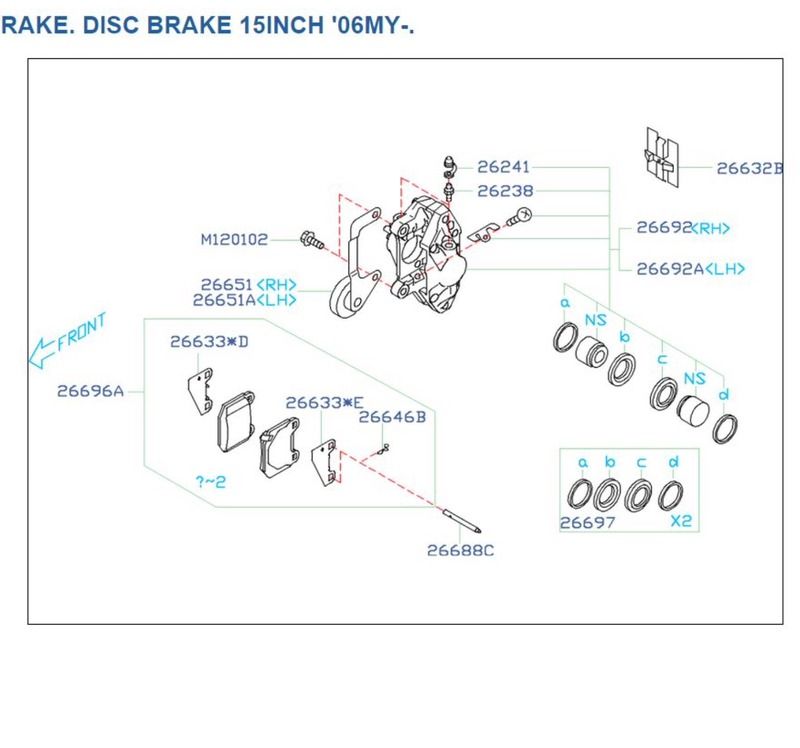 That gave me enough confidence to get them on and just see what happens. Finished the install Thursday night, went for a test drive and bedded in the pads. Everything worked great! No squealing, creaking, or grinding or anything! Also yes I did not have the pad shims or backing plates either. According to everything I read about stoptech pads indicates that they do not require them.
This is the second day I've had the brakes on and the pedal feel is amazing. The only brake work I've ever done is pad swaps so to say I was intimidated with this install is an understatement. Once I got past the hardware worries my biggest fear was the bleeding process. I used a harbor freight vacuum pump, I was never able to get an absolute clear stream, there were still a few small bubbles but I read that could have been due to just the threads. All I can say is the pedal pumped right back up after I was finished and it's super stiff now giggity!
All I can say is Google is your friend when it comes to this install, ALMOST all of the info is out there if you look hard enough. Thankfully this board is here for what isnt,
Thanks guys!