Hey guys, been lurking around the forum for the last couple weeks, figured it's about time to start posting again.
So don't know if anyone remembers last November when I posted about my bugeye that got totaled 7days after I finally got it finished/registered. (t-boned by a snowbird who ran a stop sign into the highway/me)
It went a little something like this..
Happy DAY!! 4 month rebuild complete, break in, Tuned by Nate at FAT on Halloween; 320hp 285trq.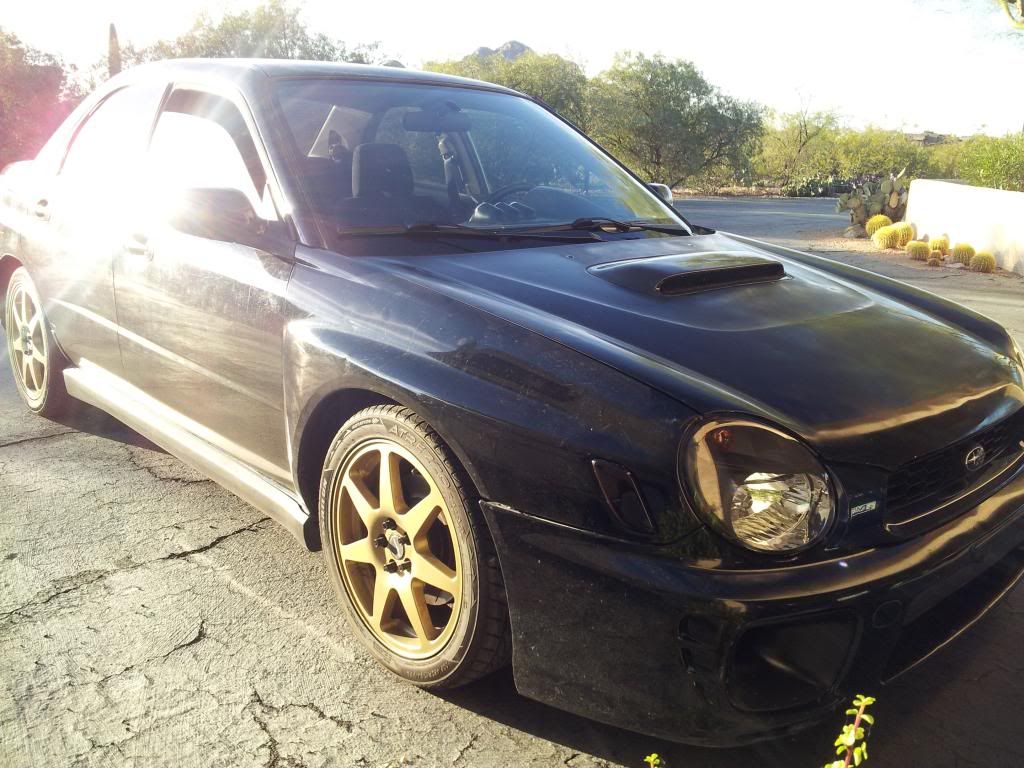 7 days later
Now, fast forward 7 months (today actually) I still have not received a single penny from the Insurance company (fu-q Hanover Ins) But that's what happens when you don't agree with accepting 9k for a car when you show them 8k in receipts, so I'm letting my lawyer handle all that nonsense.
But in the meantime, I've managed to save up enough to get myself one helluva platform to start my venture into Subaru again.
If you guys watch the classifieds you may have seen JuanMedina had his car for up sale after throwing a rod. Well now it's mine and as soon as I get my old car back, swapping my motor in, and I'll have a motor with less than 3k on it, the 6mt in my new suby only has 10k, and the chassis has 68k..
After finishing up a few cosmetic touches and a few more performance pieces and I can finally enjoy my drive to work again.
Can't wait to go to a few meet ups since I never had a chance with my old bug. I read about the dutch bros meet on Sundays, that I could do, but I work on Sat nights so the pavs are out. Anyone still doing the tortilla flats run on any Sunday's?