I've had a couple build threads on here for my 2012 WRX Premium and a 2001 RS. I just thought I would share my build so far on my SF Forester from OffroadSubarus.com. Mods, please delete if this is not allowed.
I picked up this pretty mint 99 Forester S October 2014 from some old man. It had 104,000 miles on the clock and new head gasket, timing belt and brakes already done.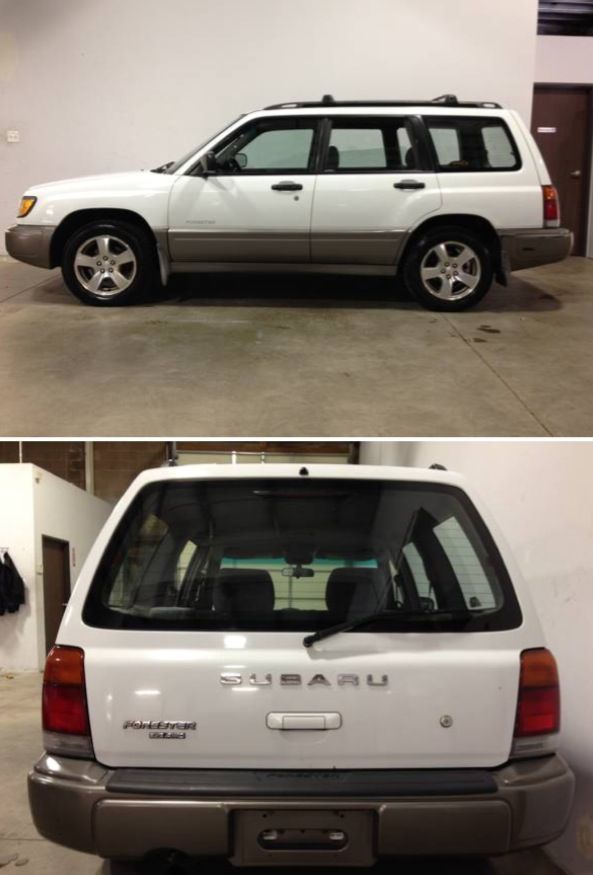 A couple weeks into ownership I realized that the front driver's side CV boot was ripped and caused the axle to seize into the hub. Replacing that was a bit pricey, but she's been a pretty reliable ride besides that.
I put some General Grabber AT2's 215/65/16 on and some knock off wheels. The tires are really close to the strut housing, but there isn't any rubbing issues. Also switched out the plastic mud flaps with some Rally Armor ones.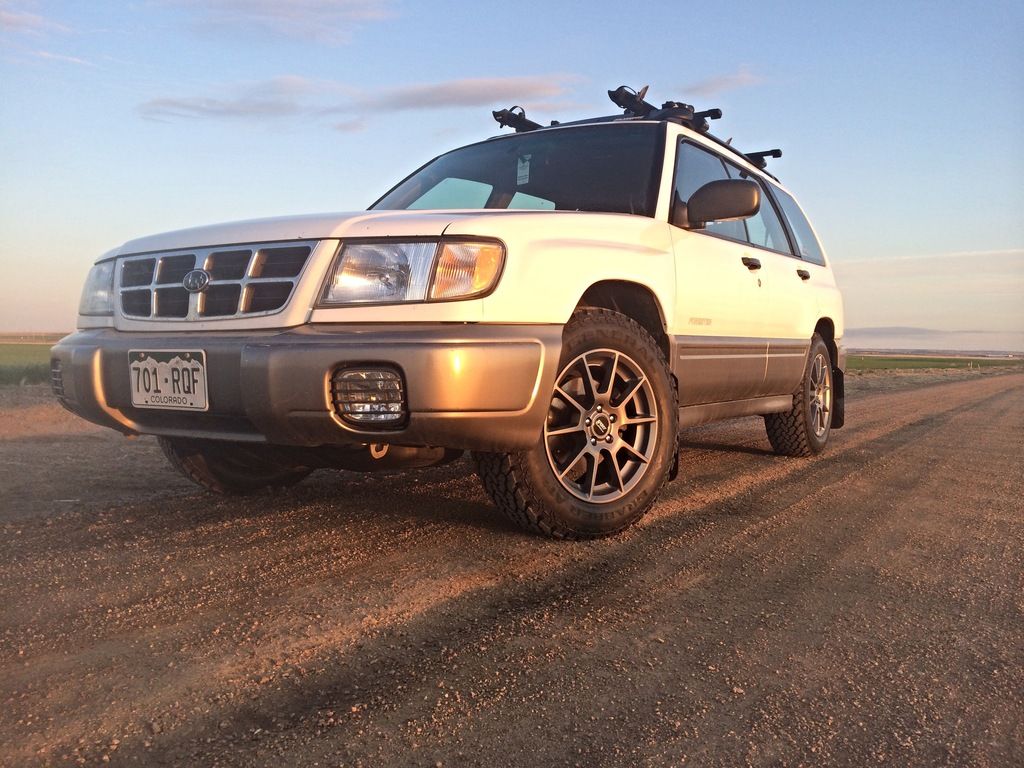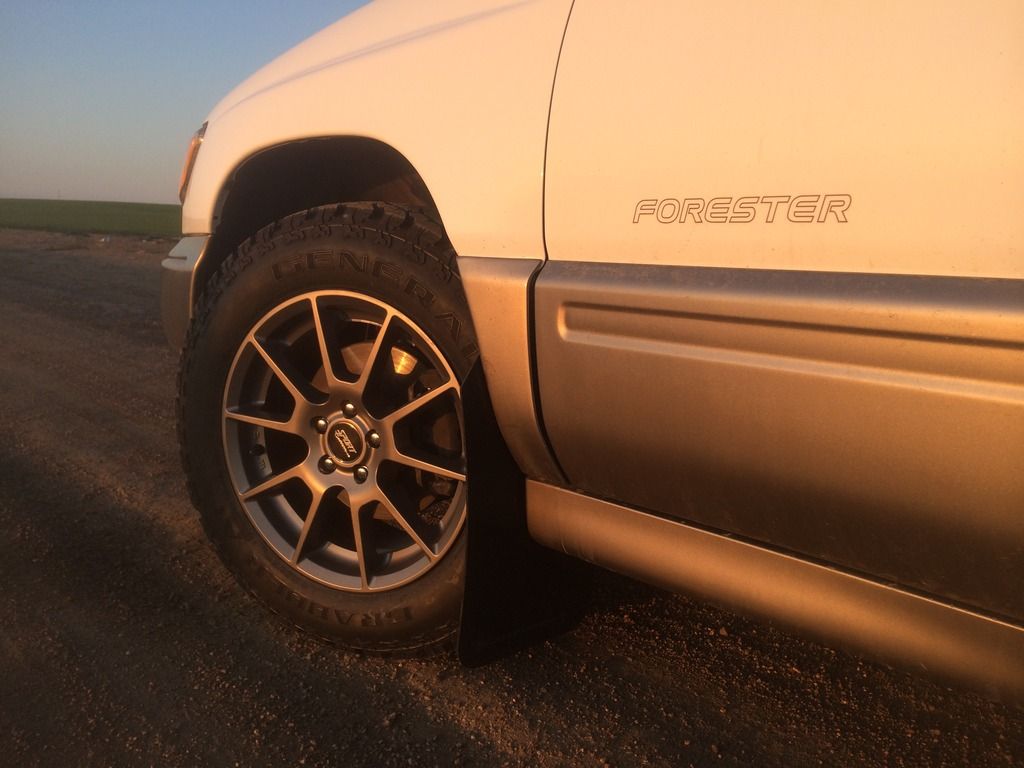 I ordered a 2 inch lift kit from Sumo Parts and I'm just waiting on delivery. Can't wait for installation