I noticed that my AEM UGEO 30-4900 ARFs are a bit richer than the stock sensor reads.
At idle the UGEO reads 0.41 pints richer than stock
Under CL fueling, the UGEO reads 1.37 points richer
AEM Suggested Equation [AFR = (x * 2.375) + 7.3125]:
Corrected [AFR = (x * 3.3) + 5.78 ]: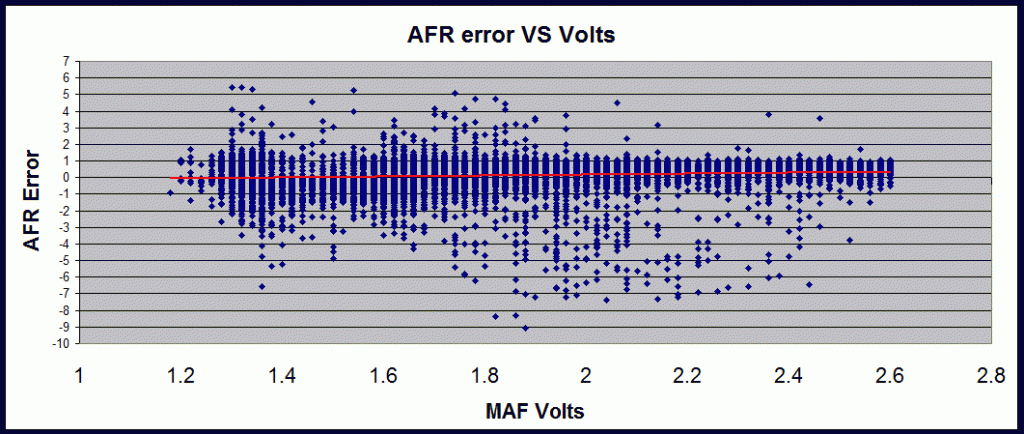 So is it a good idea to get the volts to afr equation for the UGEO by comparing it to the stock sensor for CL fueling?
Is the UGEO sensitive to ground like the LC-1? Meaning the sensor has it's own independent ground to the chassis and the logging wire has a different ground.
I'm logging the AFR through the TGV sensor position sensor... would this change the equation I should be using?
thanks,
-BN