Hi guys,
Just trying to clarify which point the car should be jacked up from at the front please. Don't want to be denting anything.
I took the below picture when under the car with the under tray off: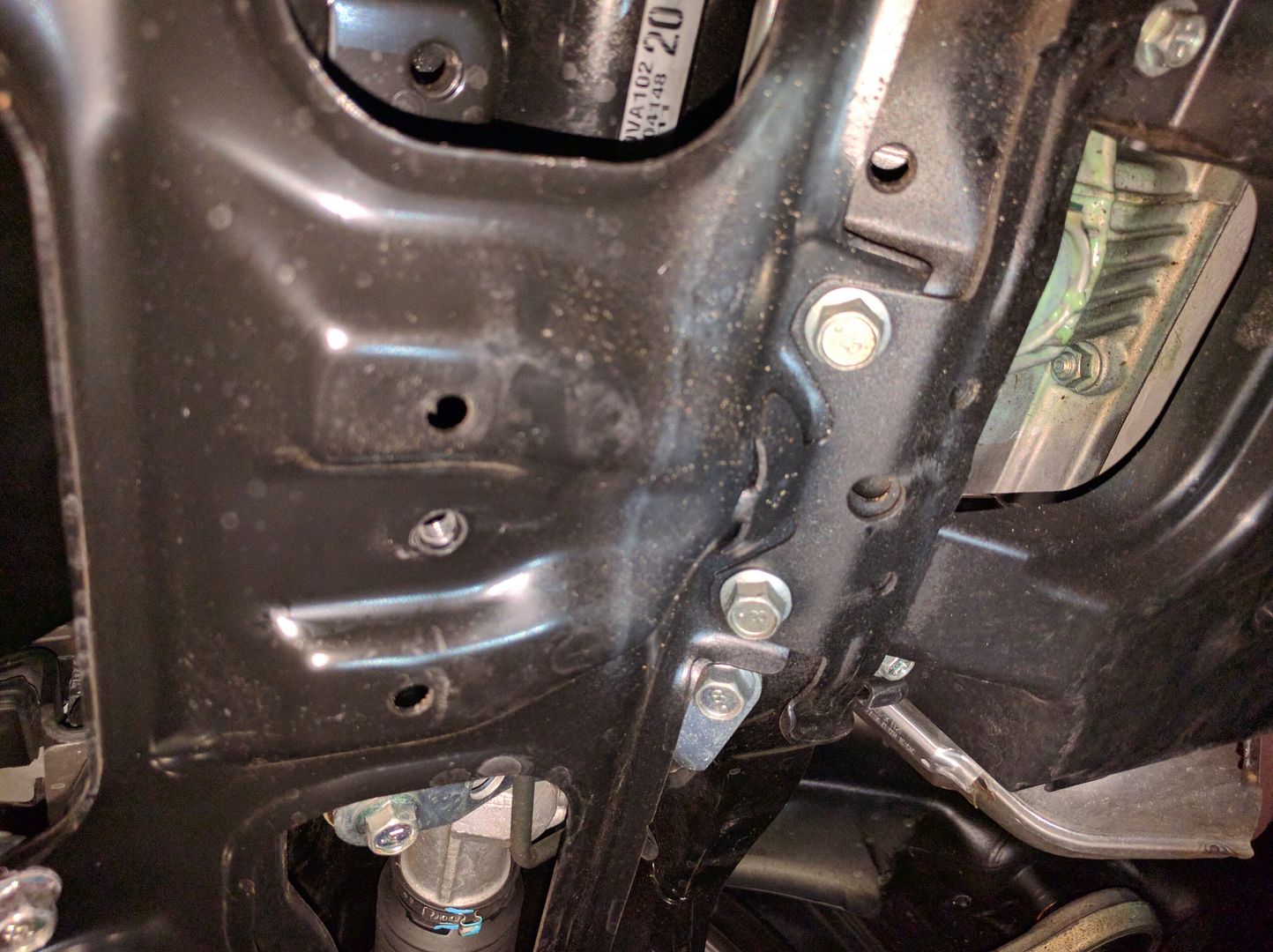 Do I jack from the bit on the left with the double hump? Or the bit on the right with the two bolts and hole in the middle? Both seem quite tough..
Also, other than the pinch welds by the side skirts, where else do people put the axle stands? Pics would be useful.
Thanks all!