Well I got my WRX to Socal. Ended up buying a donor 03 WRX to get mine back running. The 03 was damaged pretty bad in the rear quarter panel area. Anyway. Got my WRX up and running again and glad to be back in the suby comunity. Here are some pics of the small process i went through.
Rear quarter of the donor car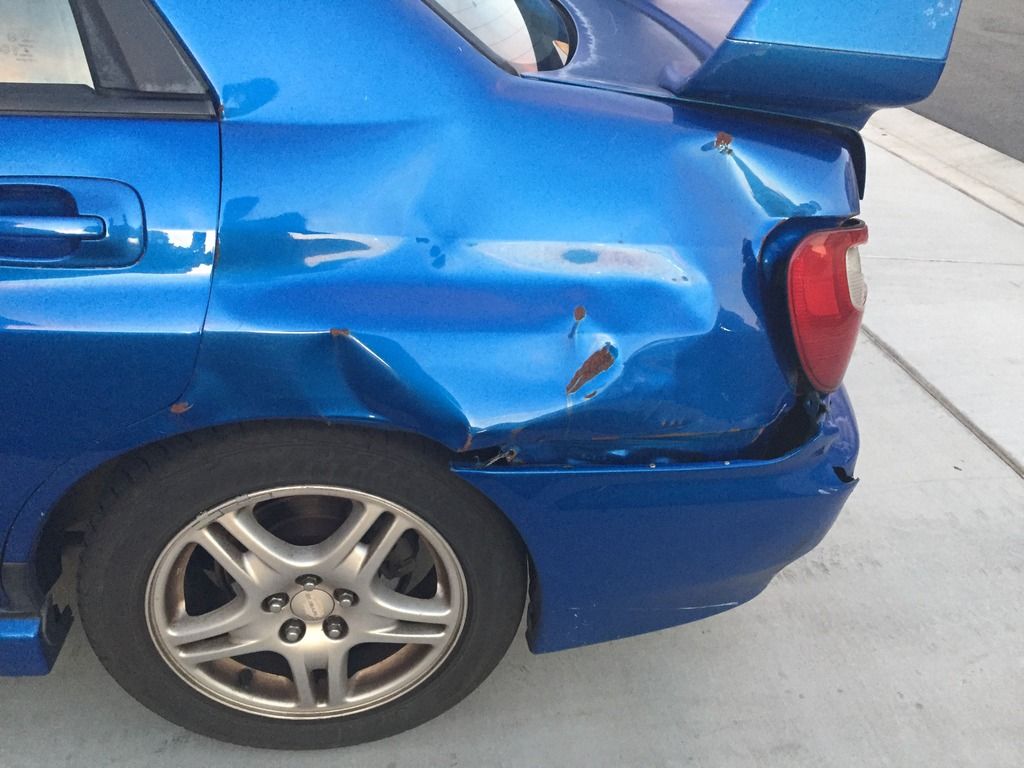 03 donor car coming apart.
Cleaning up the engine and getting it ready for new gaskets and parts.
Installed new waterpump, oil pump, and timing components. Just need to install belt.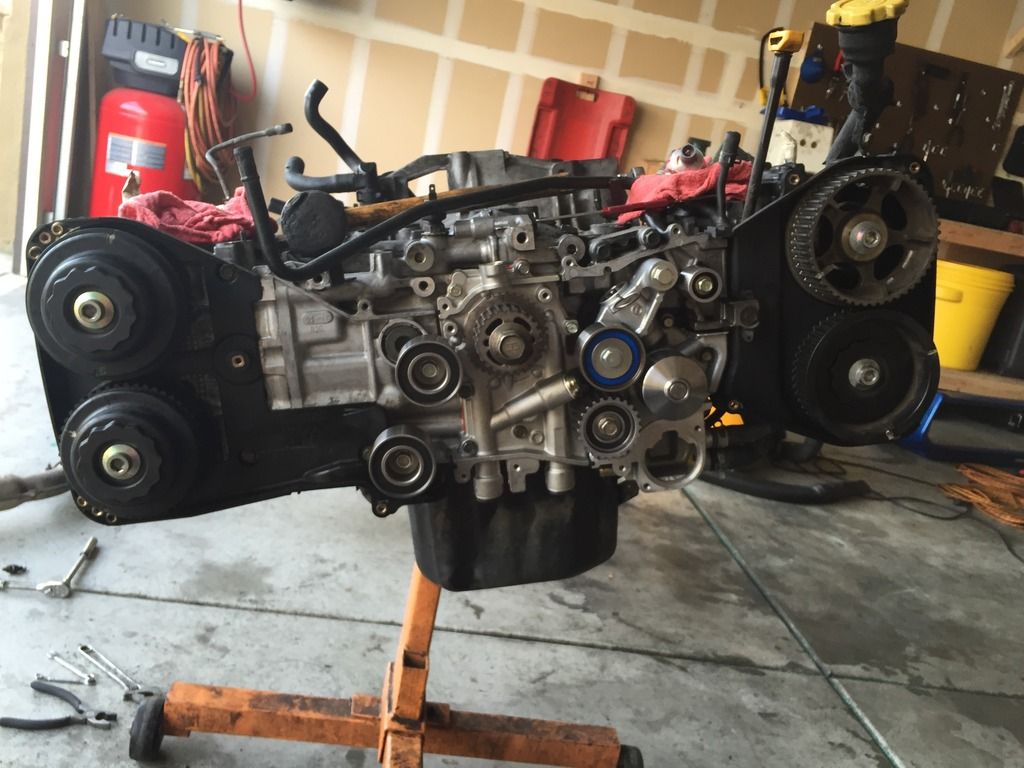 Engine all assembled awaiting for car to show up.
Engine set into the car and everything going back together.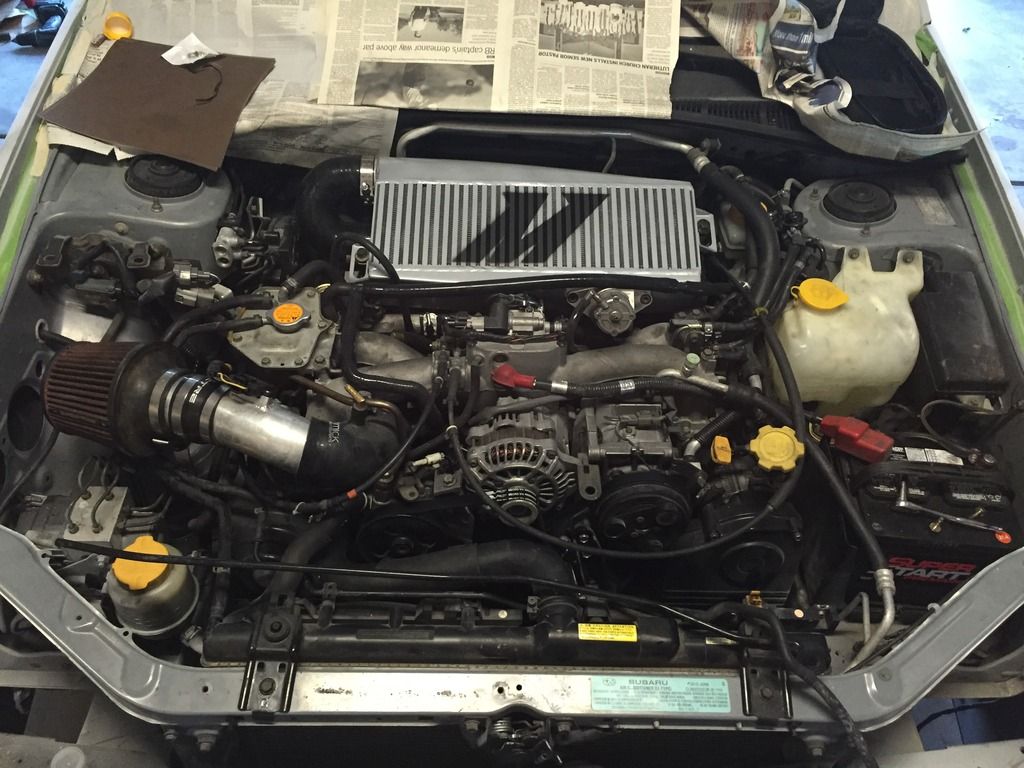 Burned my rear bumper with my old setup so had to do some plasti welding. I'm not very good at it but doesn't look too bad. The darker color is the material i had to add to the bumper.
Got the car all prepped up and shot a new coat of paint on her. This is close to the original color but has a little more flake in it. Had some issues with the passenger side and will have to re shoot it at a later time.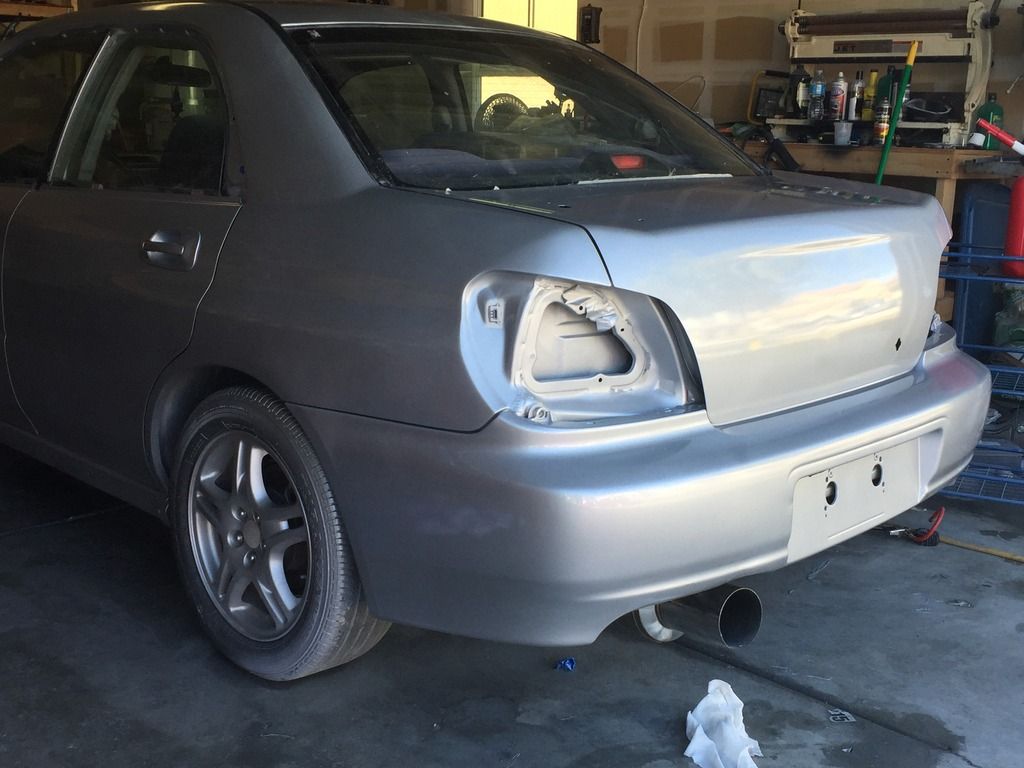 Here she is sitting outside all put back together. Got the wheels for free. Only using them to get me by until I can get some different ones. Looking for some 04 STi bbs wheels for decent price.
She made it all the way to Yuma for its first decent drive since put back together.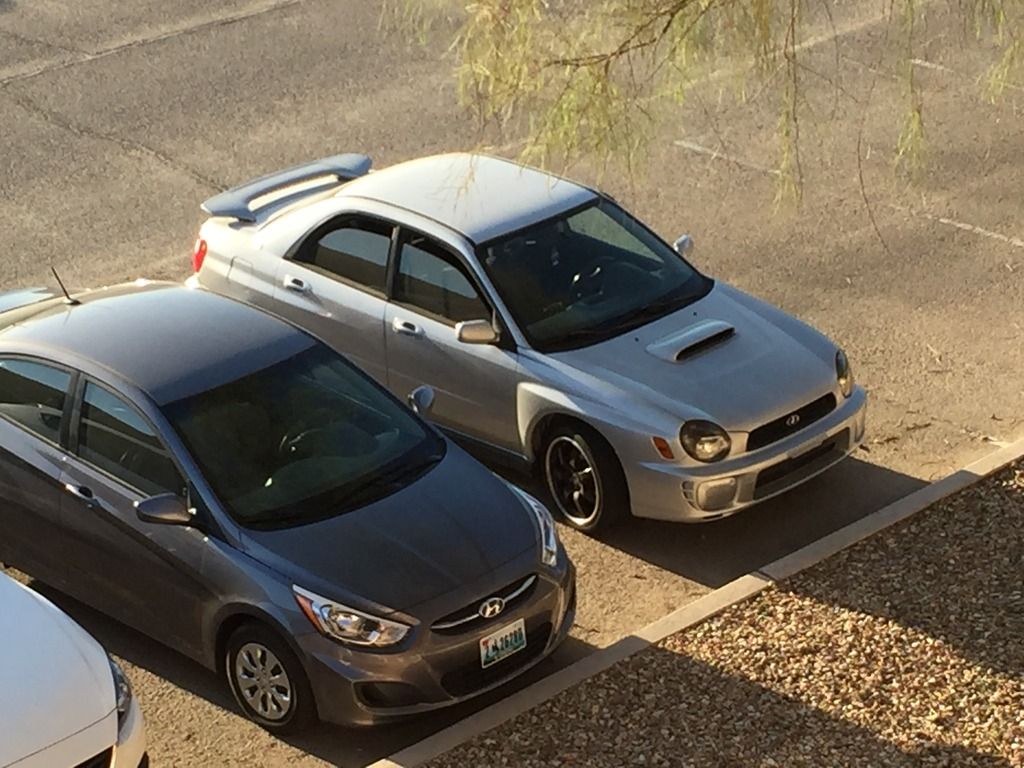 Parts I changed.
motor from an 03.
intercooler
front and rear brakes have been refreshed
crank pully
alternator
clutch now ACT
flywheel Now ACT
new complete timing kit
All fluids
There are probably some other things i am forgetting.
Problems i'm still having:
Needs new suspension bushings.
Needs camber bolts
Needs a different exhaust as this rattles on the transmission crossmember and is too loud for my liking.