Not sure what to ask for it. Lightly used, one hot pink pixel on the bottom screen.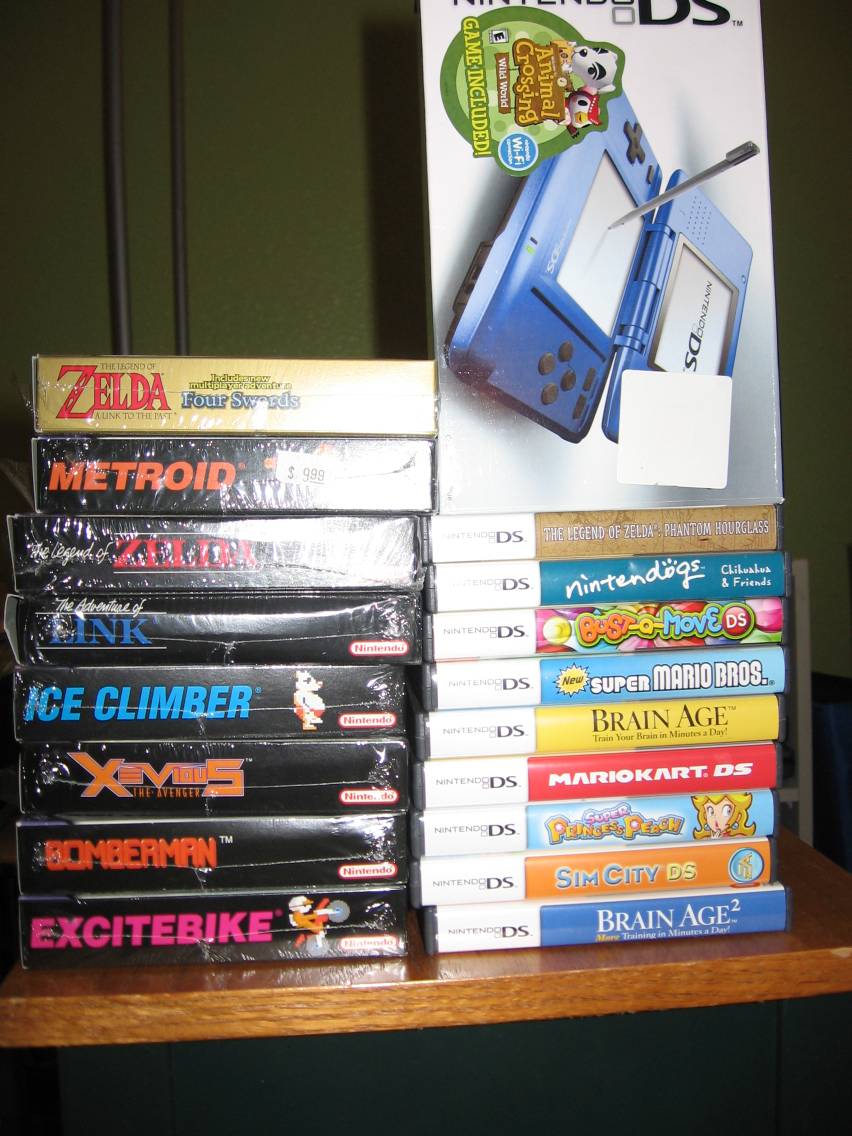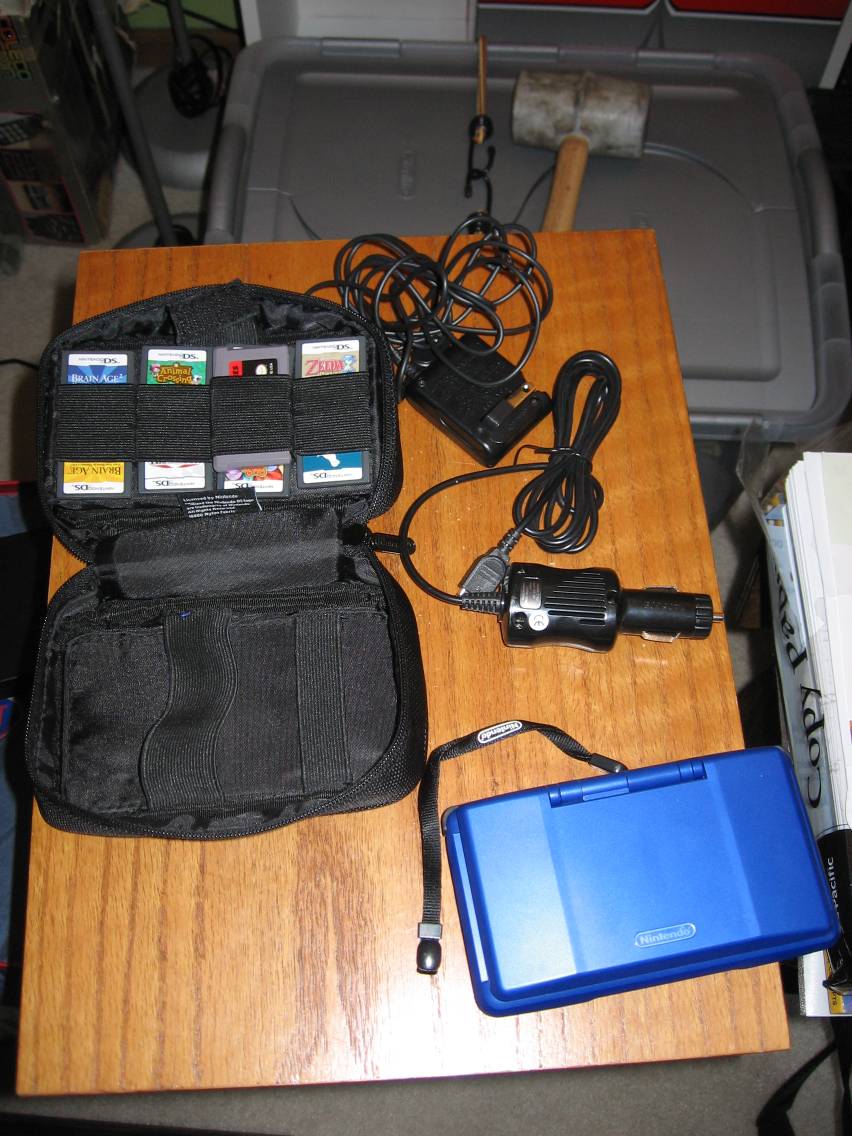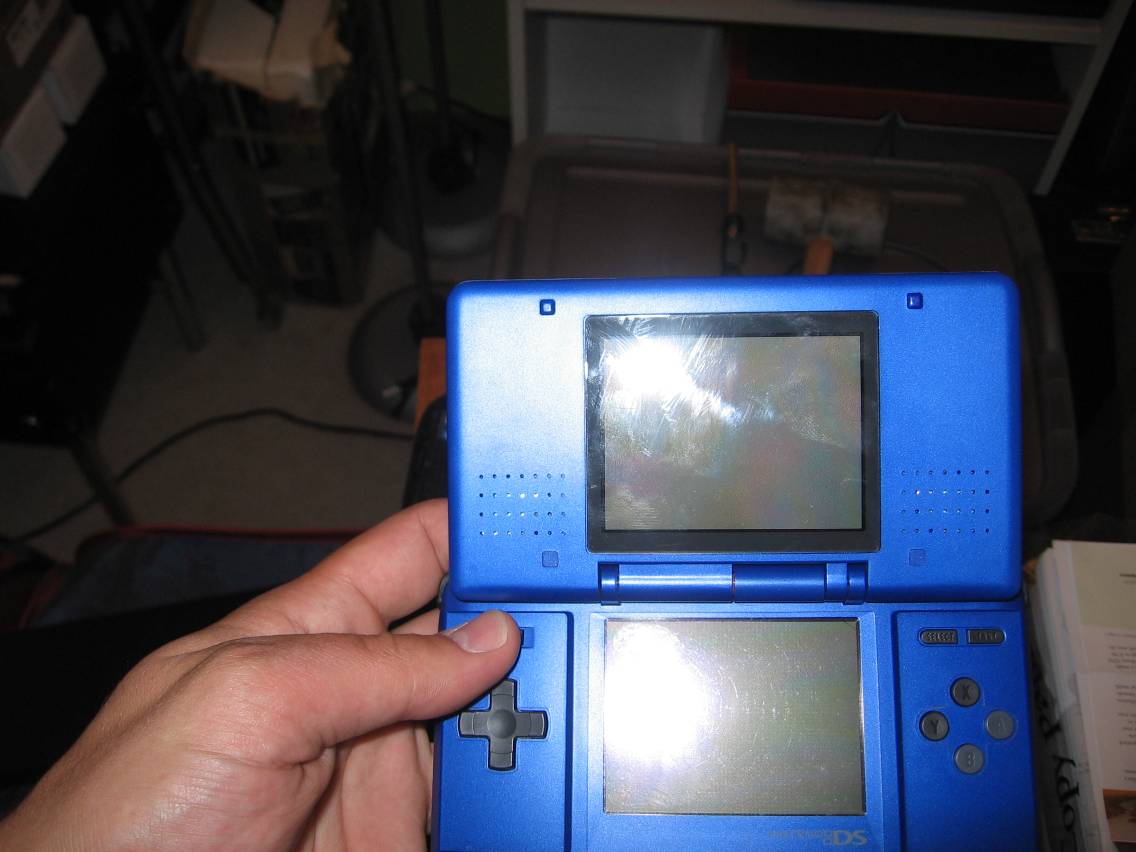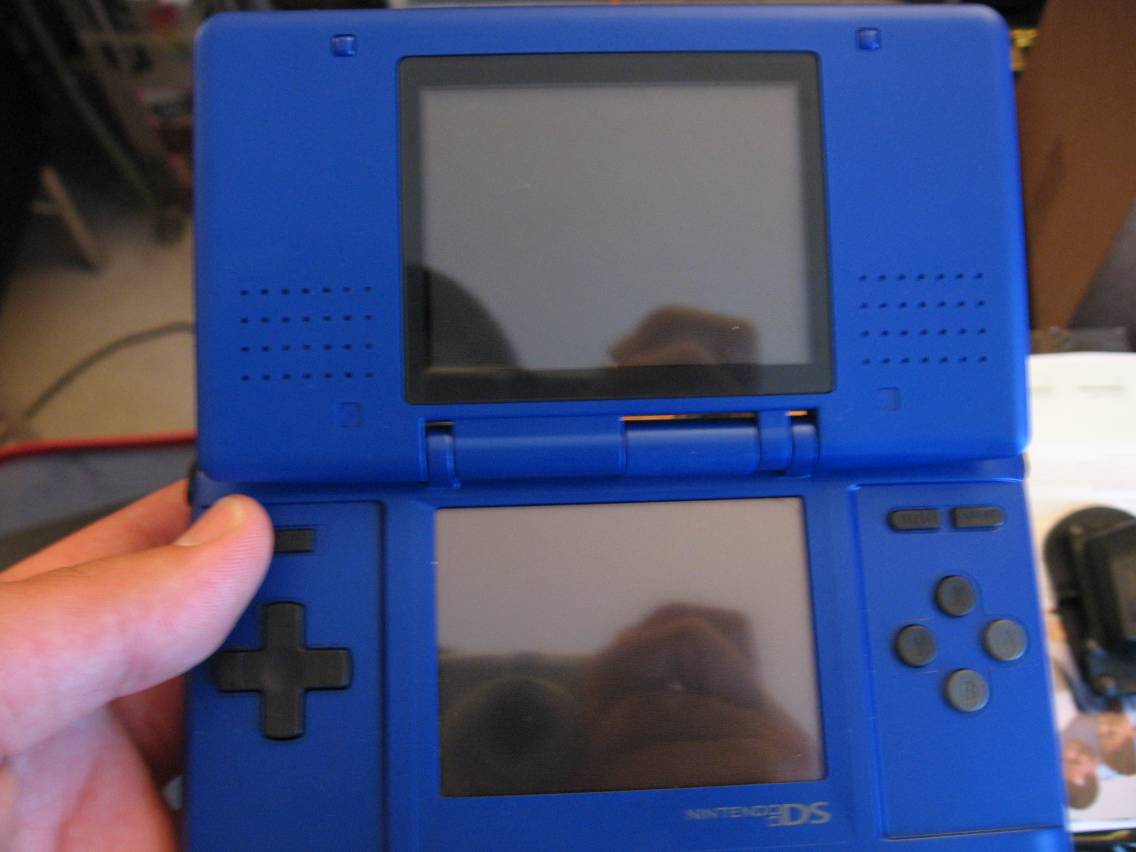 Going by eBay prices (not including shipping of course), this was a rough average of everything you see.
ds system & animal crossing 80
super prin peach 20
mario kart ds 20
new mario bros 20
sim city ds 10
brain age 1&2 20
bust a move 10
zelda phantom 25
nintendogs chi 10
zelda swords 20
zelda 1 15
zelda 2 10
xevious 5
bomberman 10
excitebike 10
metroid 10
ice climber 5
This is ~$300 in eBay prices. This comes with all of the original accessories and boxes. Most should still have receipts. With car charger and soft case.
Make me an offer in PM.