http://houston.craigslist.org/cto/886494282.html
1991 Ford Escort GT, black, 5-speed. SCCA H-Stock autocross preparation, legal for STS/STX/FSP/you name it.
This is a non-sunroof, non-hatch-wiper car = lighter weight. Under 2400lbs
Rebuilt 1.8L DOHC engine (BP is same as Mazda Miata), synthetic oil changes only. 159K miles on chassis but about 30K on engine. Recent cap/rotor/spark plugs/wires/O2 sensor, front struts, front and rear sway bar end links. AMSOIL synthetic gearbox oil this week. Green performance air filter in stock housing. Everything else is original, nice quiet stock exhaust, new catalytic converter this week. A/C was ice-cold but blew a line, $68 at AutoZone and a recharge and you're all set (had replaced some switches and resistors from Ford earlier). Just replaced another A/C line this week as well.
The car has a small feature in this month's issue of SportsCar Magazine on page 66, as well as a nice mention in Grassroots Motorsports Magazine.
Inspection sticker done 10/18/2008 (saturday), passed!
New set (front and rear) of Hawk Performance HPS brake pads, bled and bedded-in, parking brake adjusted. Work much better than the OEM pads, and don't dust too much.
Paint is so-so but interior is great, previous owner would search junkyards looking for great interior panels and seats...looks fantastic. Nice dash cap cover looks OEM. Panasonic CD player and upgraded speakers. Cruise control is great.
This car is a nice daily driver that starts up every time. New window tint from Formula One Tint on Westheimer, 36%, not too dark and very easy to see out of at night.
This car won the 2008 SCCA ProSolo National race in Wendover, UT in H-Stock as well as the overall Super Challenge, and drove back home getting 36mpg. It has been autocrossed in showroom-stock form for a few months. Drove it to Topeka KS for the National Championships, finished 4th in the ProSolo and 16th at Solo Nationals, in stock form. Article here--
http://www.scca.com/newsarticle.aspx?hub=3&news=3408
Looking for
$2500.00 cash
, have a few engineering projects that need to be paid for and are higher priority than this car. SW Houston area. Email
[email protected]
or PM here.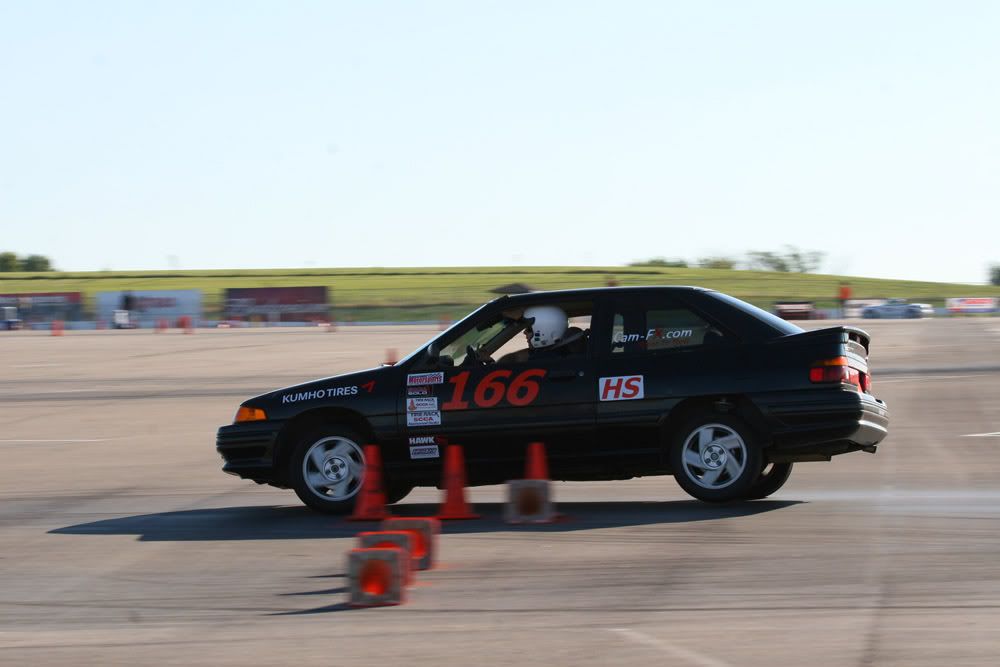 Nice clean engine--