Hey everyone, I have a Seibon CWII carbon fiber hood on my 05 STi. Mine is in great shape, but I have seen some so faded, cracked, oxidized, and overall destroyed carbon pieces, that it got me browsing through archived threads etc on carbon care, to see what people were (or were not) doing. From all the searching, we can all come to a general consensus, that
A: carbon fiber doesn't like sun
B: sun doesn't like carbon fiber
C: carbon fiber comes from manufacturers with a gel coat not clear coat
D: some carbon fiber parts are not manufactured with UV blocking materials
This is what I say. If it's new, you can keep it that way by regular washing and waxing/polishing. Being black, the sun attacks it, but also having no protection over it, it takes a beating. I've seen many people have to go to body shop to have them buff the hell out of the parts, or take the gel coat down and respray with a few layers of clear. This can all be done by yourself if you have the right tools and knowledge of cleaning, polishing, and basic body work with wet sanding, buffing etc. I've seen a lot of people talking down about the quality of the products, saying its not worth buying them because they go to crap after a few years. YOU have to help maintain the product!
From my searches, theres a great post with pictures on bring some of the hazy carbon pieces back to life. Here:
http://forums.nasioc.com/forums/show...ht=carbon+care
Here are a couple pictures of my Seibon CF Hood. It is about 3 years old, and it in great shape. Granted, I'm super picky about keeping my car clean (wash twice a week [with spray wax as I dry] and wax every other week) But I feel it's truly the key to keeping them nice. I live in Georgia, this hood is subject to 95+ degrees at least 6 months of the year, and not much less than that the rest of the year.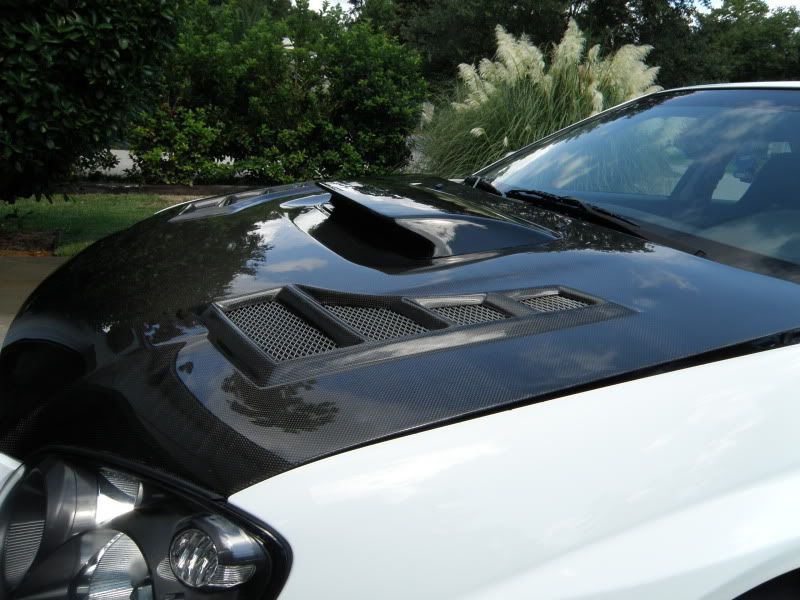 Thanks for reading my long post, but don't think your carbon pieces are garbage if they've started to lose their shine, you can bring them back and keep them that way, for relatively cheap, and if they are in good shape, you can keep them that way with a little bit of time and effort on your part. They won't take car of themselves.