Here are some New Year Specials for you!
Parrot Bluetooth
CK3100
First Bluetooth® Hands free car kit with LCD display
The Parrot CK3100 LCD is the most renowned hands free car kit on the market. With the Parrot CK3100 LCD, you will be able to place and receive calls with perfect quality of sound, regardless of the driving conditions (traffic, highway…), without ever touching your mobile phone. The wireless connection between the Parrot CK3100 LCD and the Bluetooth phone and its voice recognition system is enabled as long as the phone is turned on. At a time when legislation is tightening up to restrict the use of mobile phones in vehicles due to safety concerns, Parrot CK3100 LCD benefits are not just for the sake of convenience and comfort - they are fast becoming a real necessity.
Now only $179.00
CK3200LS
Introducing the first Bluetooth hands-free car kit with a color LCD
Select one of the hifi ringtones and color wallpapers available to personalize your kit.
Store and access your phonebook
Your contacts are stored in the memory of the Parrot 3200 LS-COLOR. The voice recognition feature enables numbers to be dialed automatically by stating the contact's name: "Call John." If photos are stored and sent with your phone contacts, they can be displayed on the screen.
Now only $199.00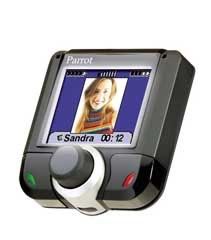 MK6100
A useful travelling friend
With its sober and elegant design, its high definition OLED screen, the Bluetooth hands-free car kit Parrot MK6100 enables you to establish in a few seconds any phone conversations in your vehicle without needing to handle the telephone, even leaving it in your pocket. Once paired, connection with your mobile is madein a completely transparent way. An incoming call? Press the green button to take the call while the kit mutes the sound of the car radio automatically during the onversation.
Play your music on the kit
The Parrot MK6100 is a music playing hands-free car kit: play your favourite MP3 files on the car's speakers from any Bluetooth Stereo (A2DP) source: mobile phone, MP3 player… Once paired, the music player connects automatically to the MK6100. Press PLAY on the kit's remote control to start reading the MP3s and benefit from the digital amplifier which transforms your car into a true concert hall!
Now only $299.00
Turbobacks
Tsudo Catless DP W/ Spec D Cat-back $469.00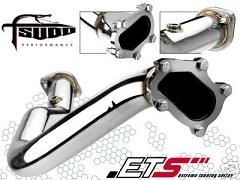 Titek Catless DP W/HKS Hi Power Exhaust only $$$ PM for best price!
Titek Catless DP W/Invidia G200 Exhaust only $$$ PM for best price!