well.....not quite done yet, but really close. the goal was running on each motor within ~10 hours. got the engine in, fuel pump swapped out, flywheel modified, hole drilled in the firewall, new radiator in, and a bunch of other little stuff, in about 9. at which point, I plugged in the EJ harness/ECU, and got no life from the relays. at which point, I didn't feel like diagnosing any further today, so I tinkered on a few other things and called it quits.
but, some pictures. The harness. This is from a '96 Impreza L (the stuff that came out of the Grimmspeed project L car, I did the wiring on that swap.)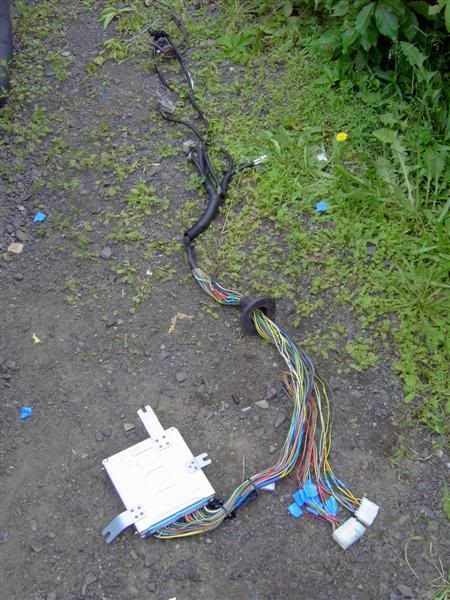 all the wires that needed to be spliced into the EA harness had a plug between them and the ECU. so I did all that earlier this week: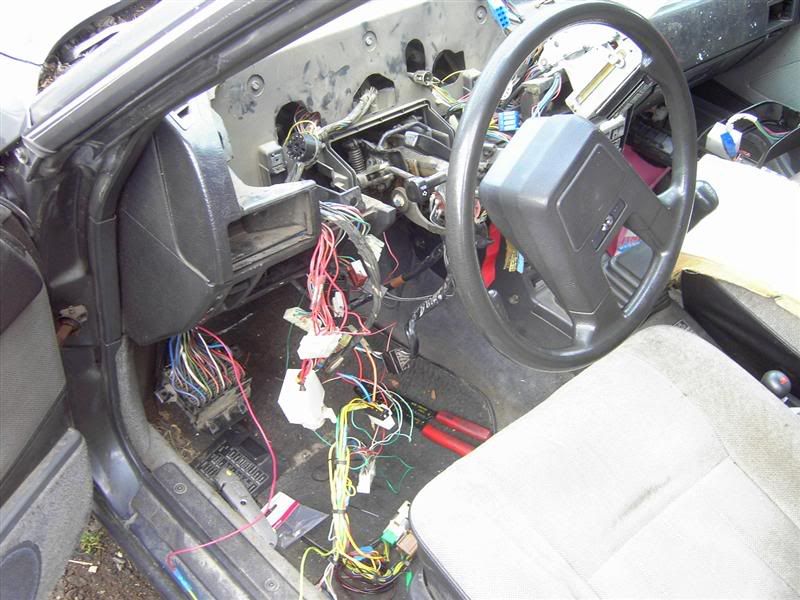 and put in a working gauge cluster (also happens to be from an SPFI EA82, so the redline is in the right place)...
took this at about 10am today: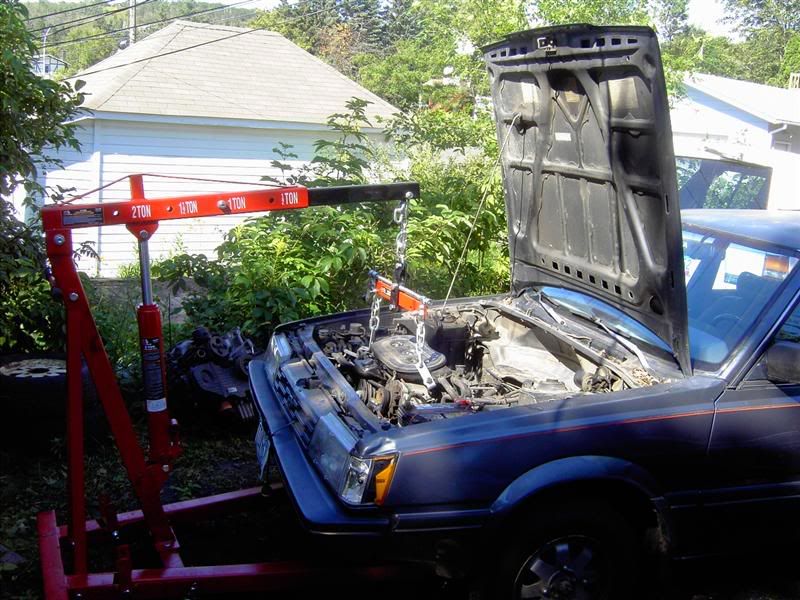 The car was running only moments earlier.
about an hour later: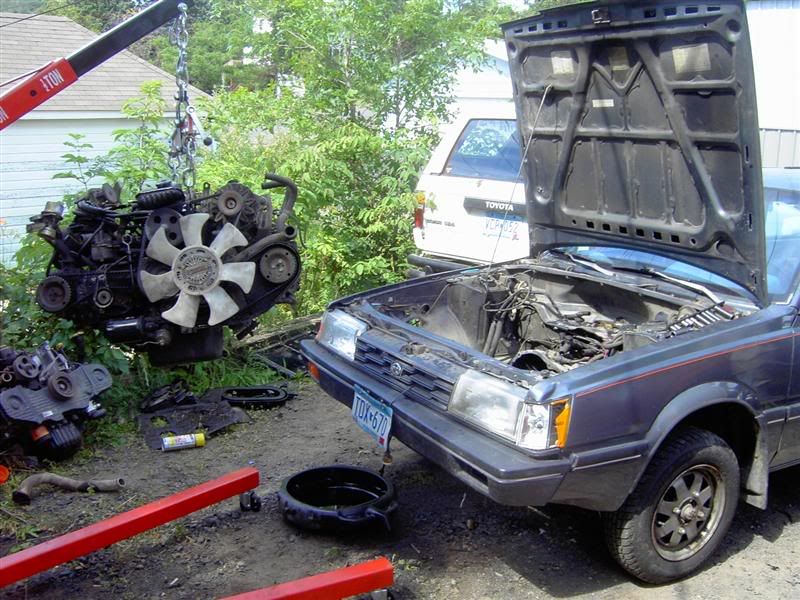 laid an EJ flexplate on the EA flywheel, and shot a little quick-dry primer through it to mark where the holes needed to be modified: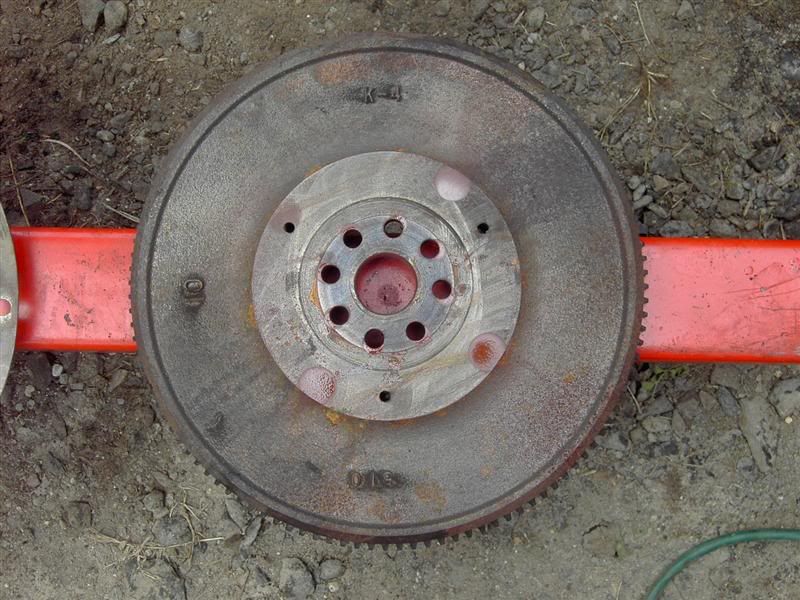 and went to town. took me about 45 minutes to modify those holes enough that it would bolt onto the EJ22.
mrose adapter plate and XT6 clutch kit bolted to the EJ22: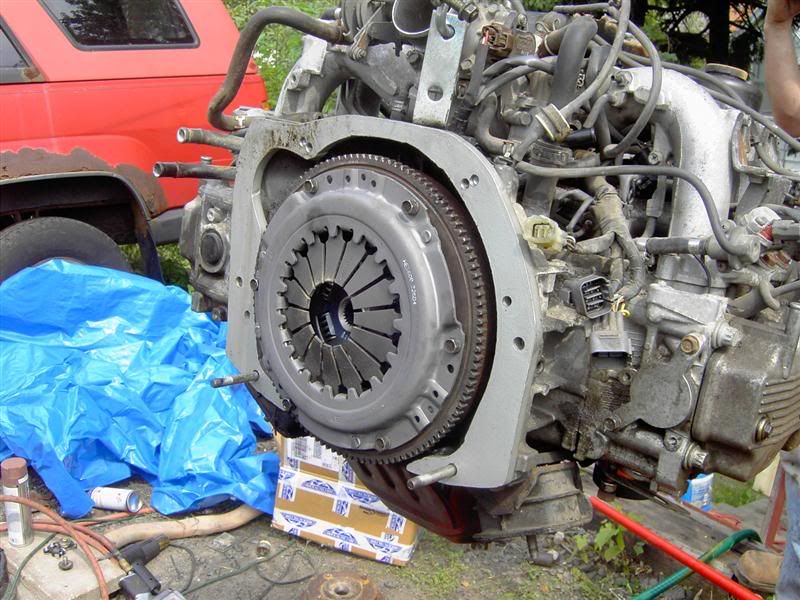 2.5" hole saw through the firewall for the wiring: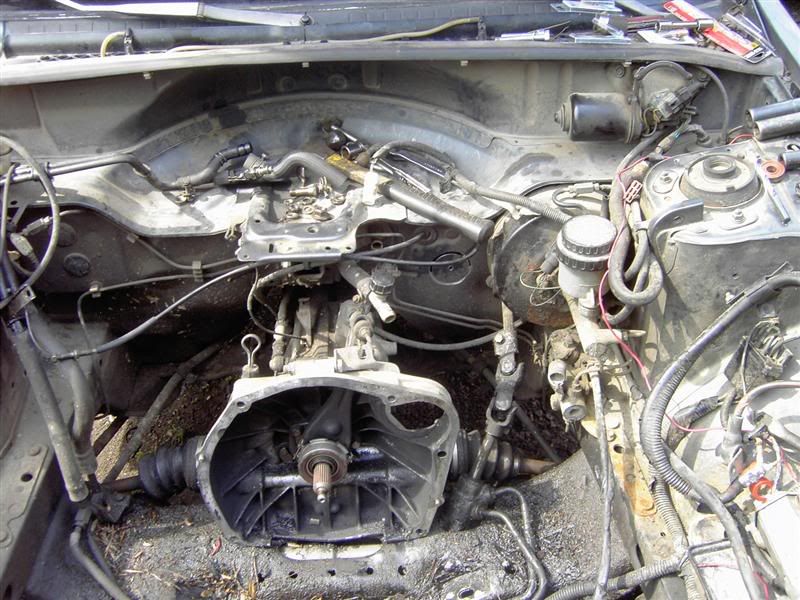 while I had the back of the car up to do the fuel pump, I thought I'd take a picture of the freshly sandblasted/painted backing plates on the rear disc swap: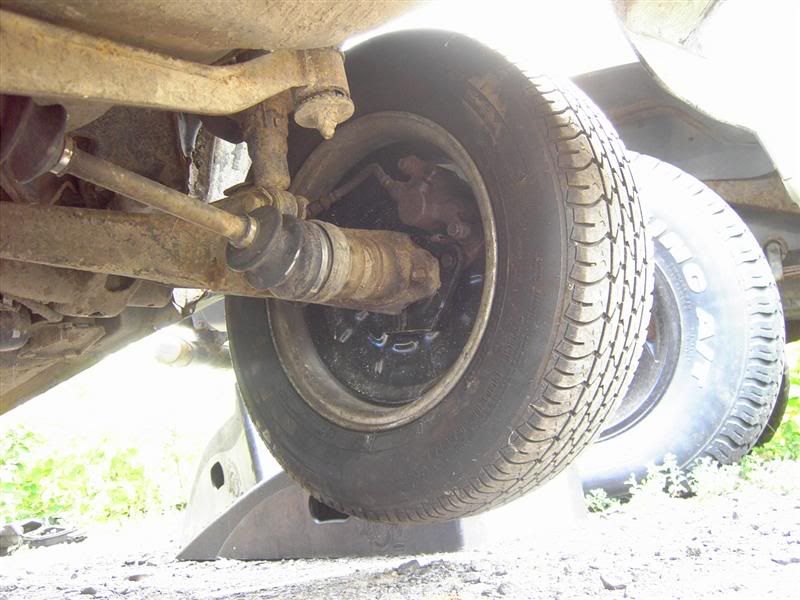 Took this picture at about 5pm.....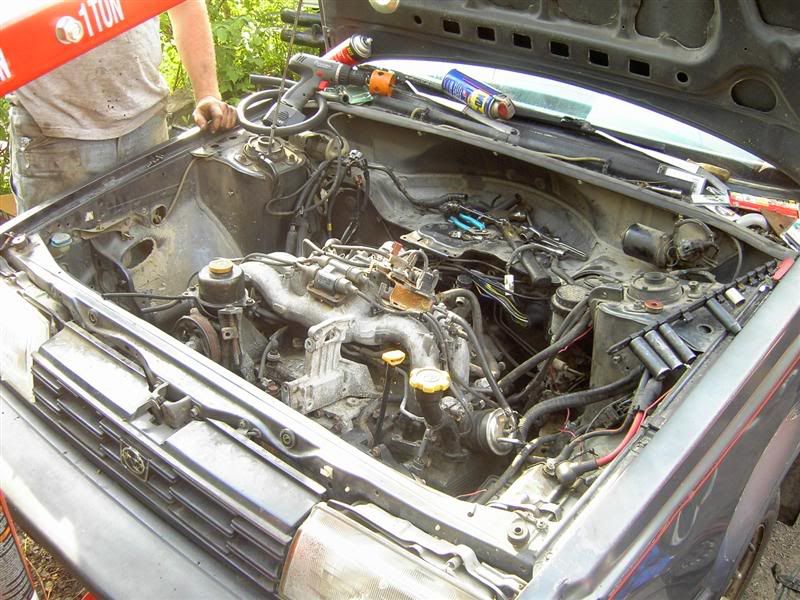 then I hooked up the intake/MAF, the fuel lines, vacuum lines, starter and battery. then I plugged in the ECU.....
then I did the heater core lines, radiator, etc.
tomorrow.....it runs.....hopefully. I'm betting it's something silly like a bad ground somewhere or something. but we'll see.