Havn't been to the strip tuned yet, but before i got a
[email protected]
with about 40hp less.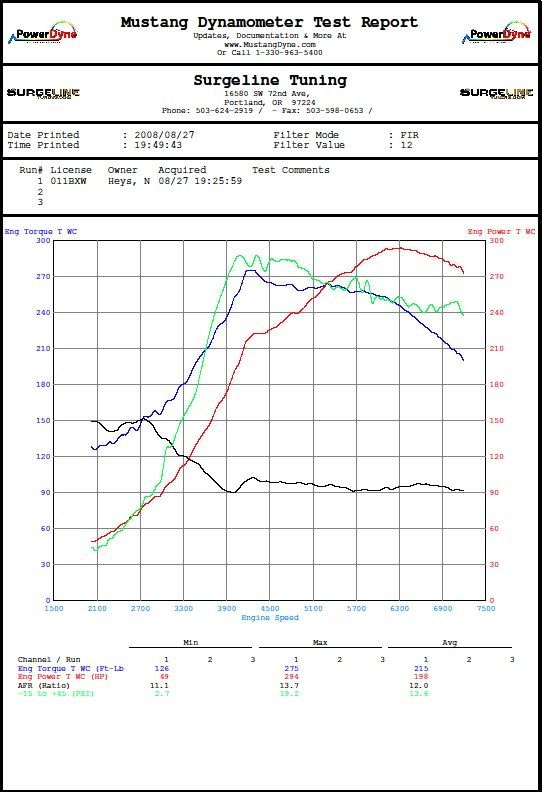 Engine-
JDM WRX EJ205, with AVCS, 9:1 compression, big port heads.
JDM V7 STI ECU tuned by Tim Bailey of Surgeline tuning
JDM WRX harness (cut and hacked up! booo thums down)
Deatschwerks 750cc injectors
TGV delete
NGK copper spark plugs (one step colder)
Walbro 255 fuel pump
Ebay up and down pipes heat wrapped, high flow cat welded into dp.
3" exhaust made by me.
Flipped manifold (Ported)
Ported Stock header with heat wrap
Ported VF39
Ebay front mount Intercooler with custom pipping
Slim radiator fan
Battery relocation kit, anodized aluminum box
Drivetrain-
JDM WRX transmission (4.11)
R160 LSD
ACT street clutch and light weight flywheel
Group N engine and transmission mounts
SS clutch line
cable to hydraulic clutch conversion
More info:
http://forums.nasioc.com/forums/showthread.php?t=797522