EDIT: dynograph now included.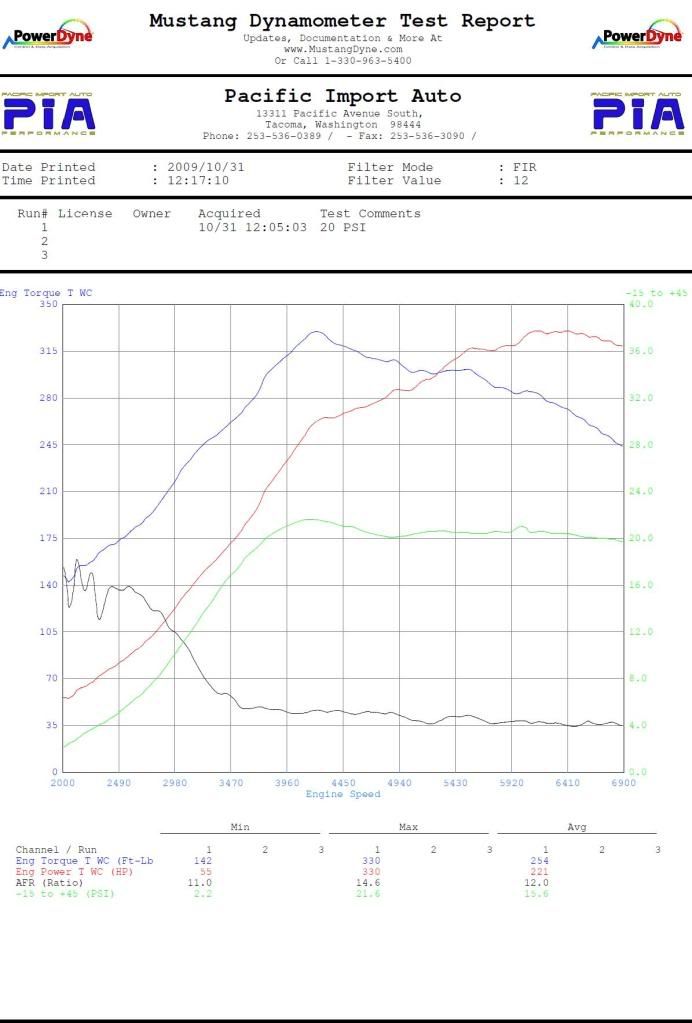 DYNO: Mustang
SHOP: PIA, Tacoma WA
FUEL: 92 octane
MAX whp:
[email protected]
Max tq:
[email protected]
Target Boost: 20.5psi
Min. engine whp: 55
Average whp:221
Min. engine tq: 142
Average engine tq: 254
Average AFR: 12
Average boost: 15.6
conservative tune, worried about tranny.
MODS:
Blouch PnP 20g td05 8cm turbo
New EJ257 Shortblock
Invidia catless up/downpipe
Greddy EVO2 catback exhaust
Grimmspeed EBCS
Deatshwerks 750cc injectors
Walbro 255 fuel pump
APS 70mm CAI
TurboXs Big TMIC
Accesport V2
Protune
I have dynograph on adobe pdf file, just not sure how to attach it...help wanted.
Since this dyno i have had the midrange increased through a road protune, havent dyno'd it since then.