2002 2.5rs ~ 04/05 wrx ej20
All threads for this topic seem to be for GC body style, and end at 2001. I want this to be a good source of information for anyone wanting to swap into a bugeye.
(I made another thread in the N/A w/bolt on thread that doesnt get much attention)
The tale begins:
I have 2002 rs which I'm putting a 04/05 wrx ej20. It came as a complete engine and cradle assembly. 19000miles when pulled
Dropped out of the car with the front axles/hub&knuckles/calipers, auto tranny etc...
stock turbo cross member from the 04.
Exhaust
stock intake box setup
engine wiring harness
interior wiring harness
fuel pump controller and harness
Front Sway Bar
WRX ecu
WRX Powersteering assembly
I will update this thread as I do my swap, and will ask more questions hopefully that can be answered!
Thanks!
Here is the car
I made some progress. I stripped down the assembly I got, removed the knuckes and lower control arms. Removed the auto tranny/torque contertor/flex plate and got my new flywheel prepped to go in.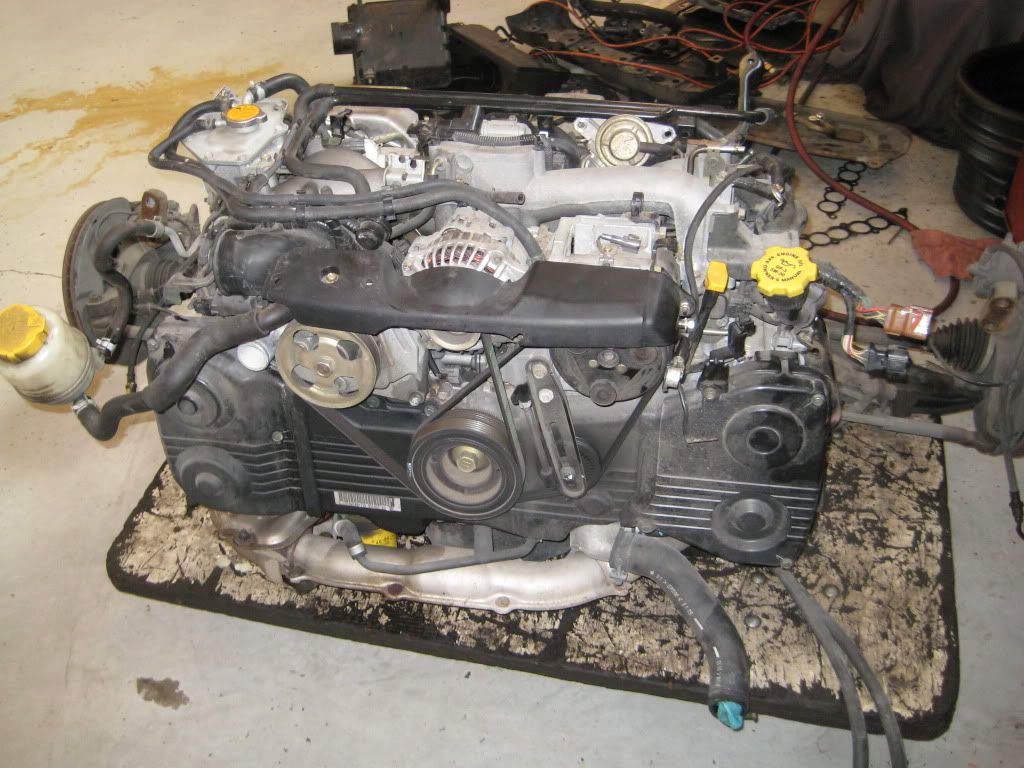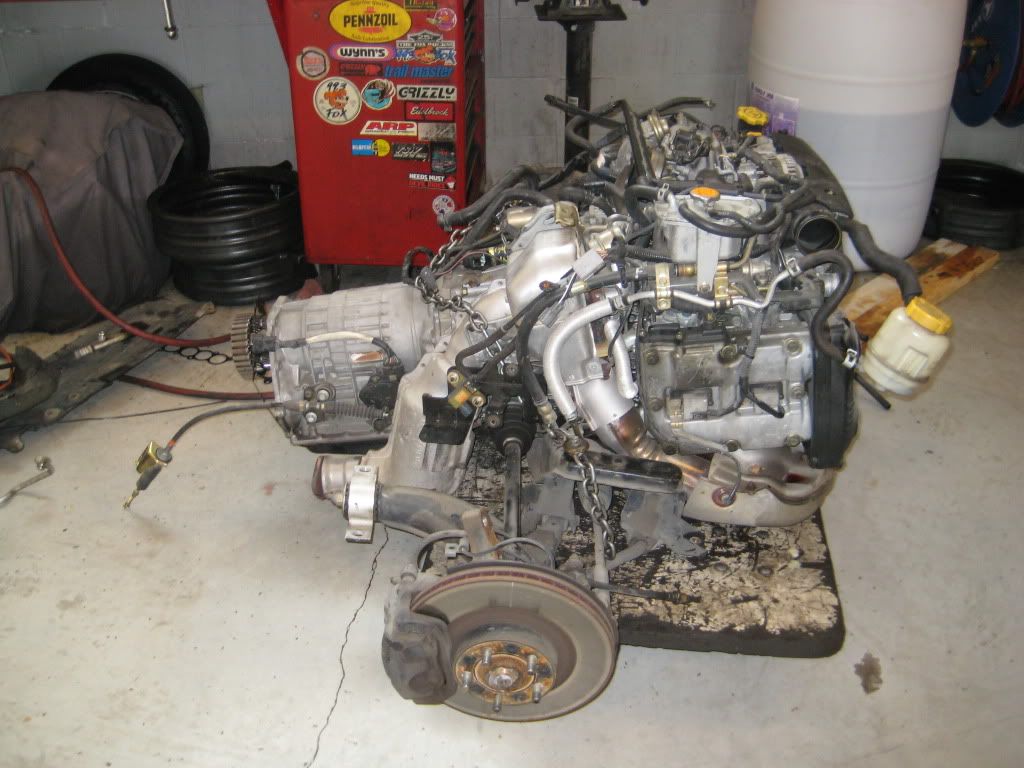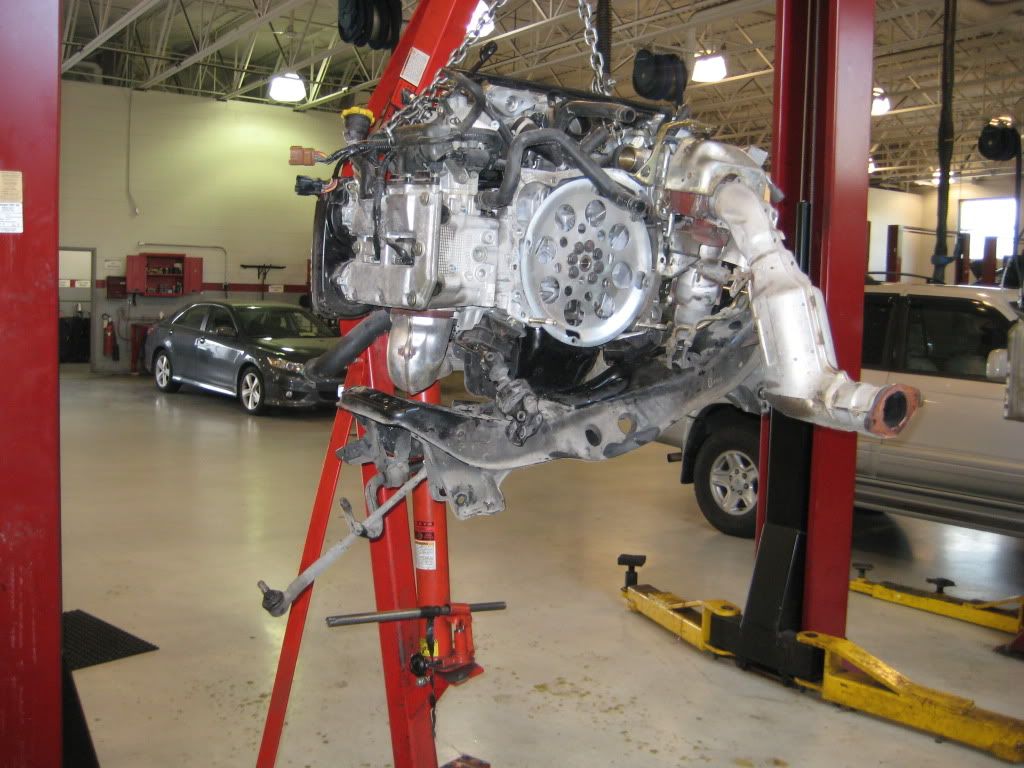 It looks like the wiring harness I got might not include the rear section of the car like I had asked the guy for (he was stripping a dismantle only title car) and so how ****ed am I not having that?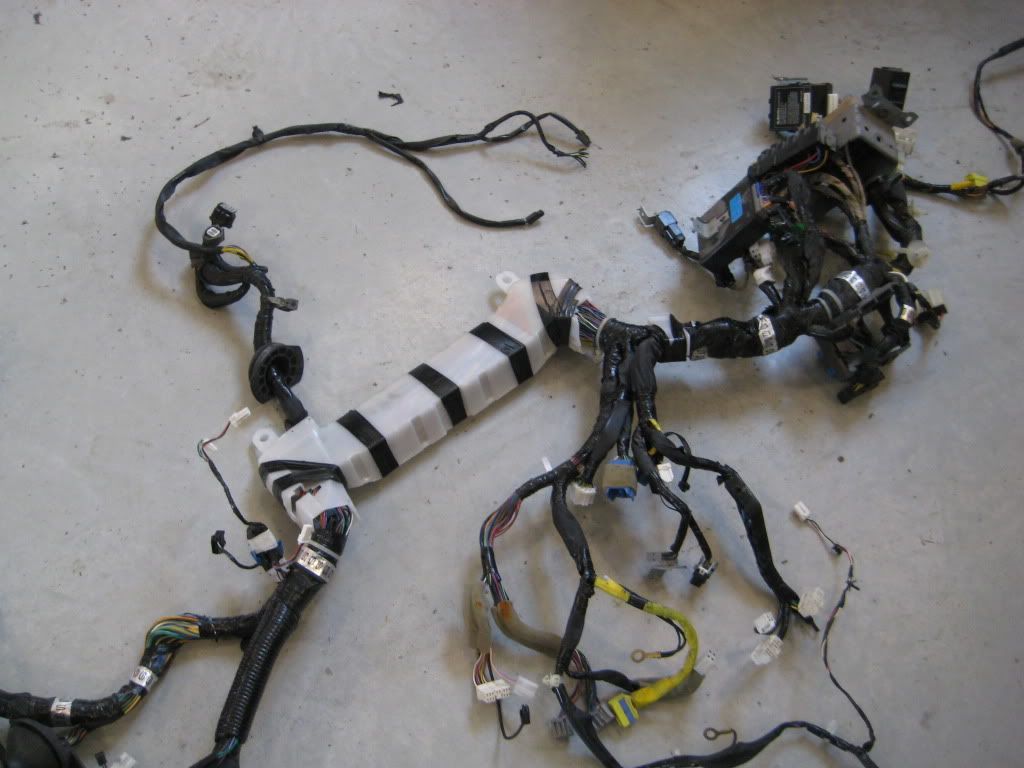 Can I just run new wires and wire it up myself, or do I have to go and buy the rear harness? Do I need anything off the rear wiring harness for tail lights, etc...? or is it just the fuel pump controller I need?