Well, a couple days ago td-d from RomRaider got around to defining my 2011 2.5i's ECU ROM, and since then I've been trying to learn as much as possible so I can tune my car.
So far, I've been trying to learn how the DBW works, and how to modify the tables safely.
Since then, I've finally tried to apply my new found "knowledge" by changing the values in these tables:
For this one, I wanted more of a "smooth" acceleration.
For this one, I was hoping to get more responsiveness.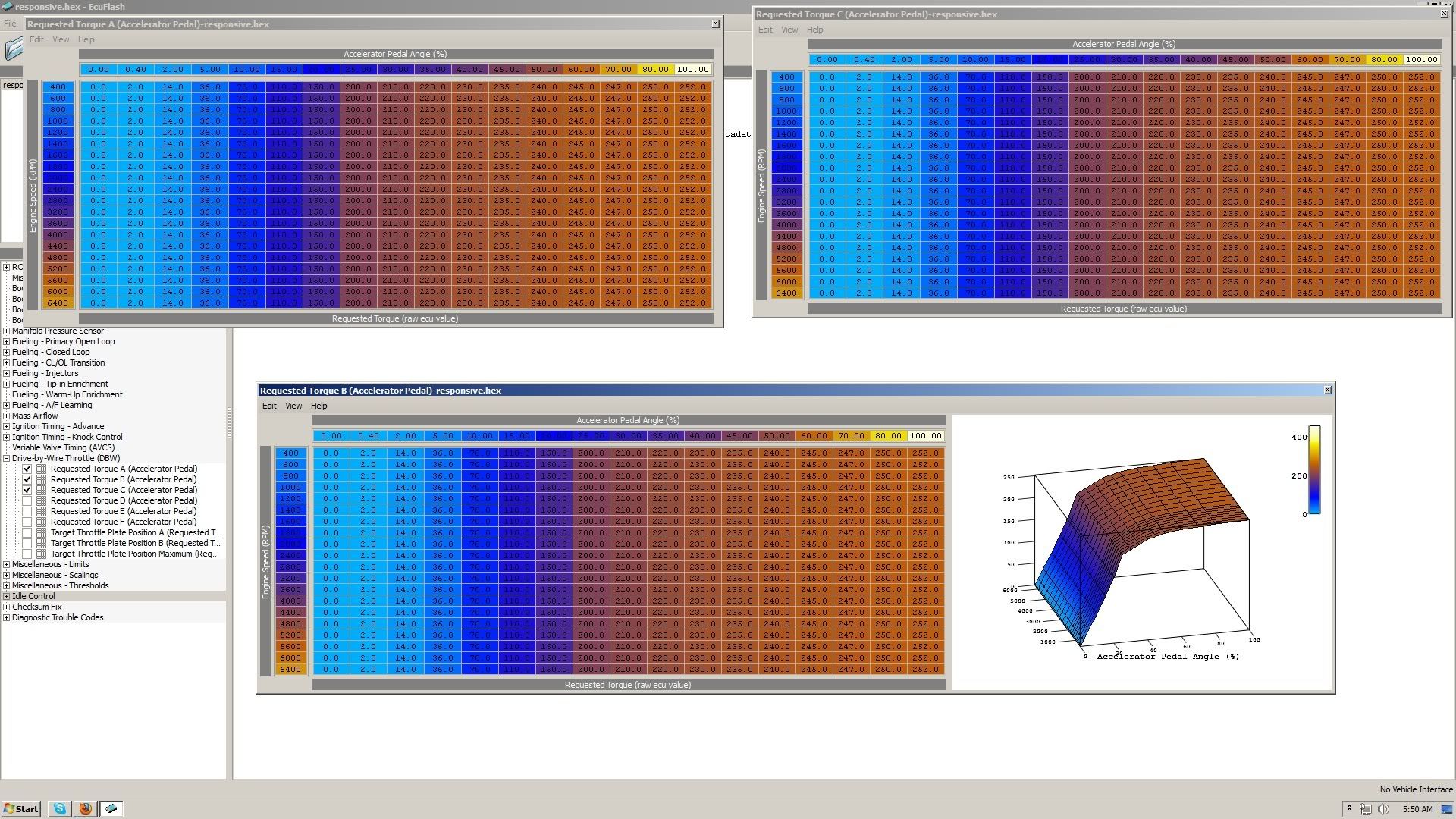 Do these make the LEAST bit of sense? Or have I been inside too long trying to figure this stuff out?
P.S. In the very likely chance that I'm COMPLETELY incorrect; Please, help me understand what I did wrong, and how to improve it!