SO my 08 STi had some warped rotor problems since I bought it so after dilly dallying around... I decided to fix this problem.
SO I order some dba t3 4000 series rotors from my local shop TurboTime, whom after talking with them we decide thats ok for my needs.
I go to the distributor he makes me a helluva deal on these beauties instead!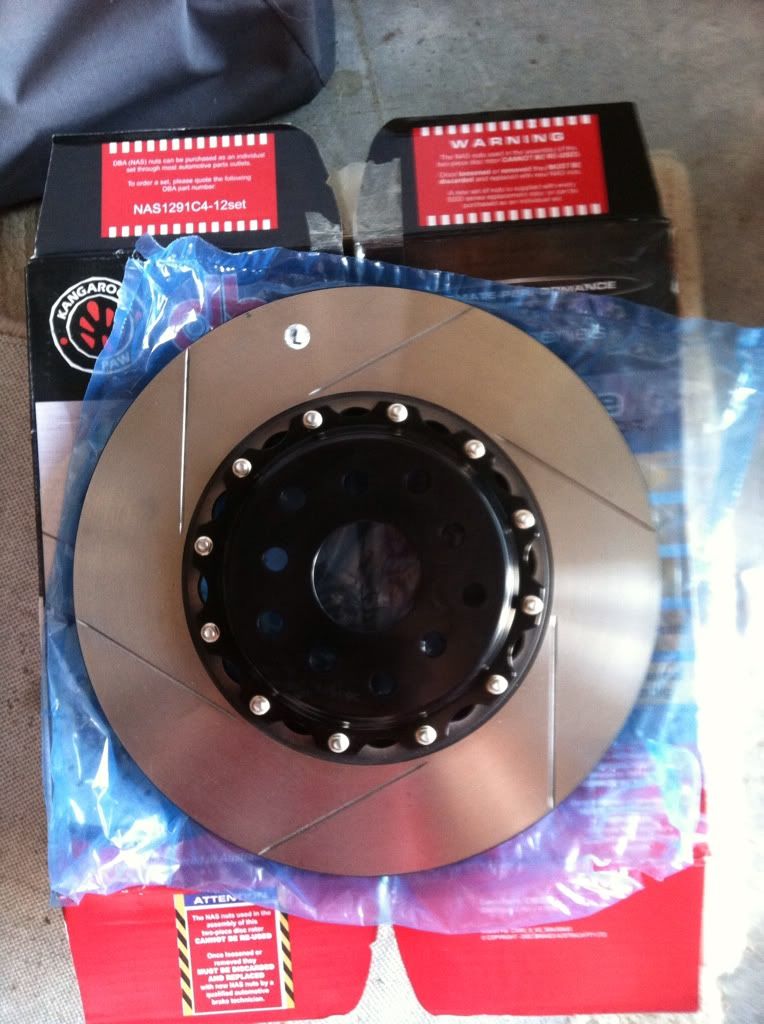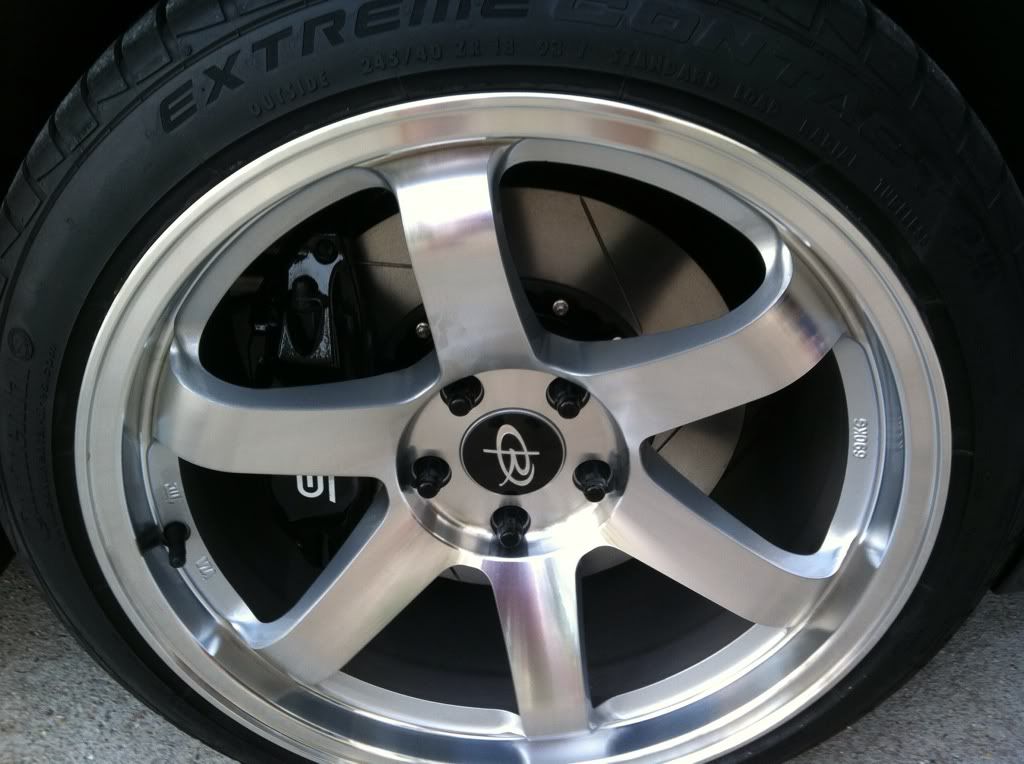 dba 5000 2 pc rotors... about 2lbs lighter than stock. And stops like holy hell!
And rears will be installed as well just didn't get around to it yet.