I currently have a ver 5 sti swap on my gc and haven't had much problems with the car until its first long drive (300 miles) 1 month ago.
One thing I noticed after trip was that the car wasn't building any boost. I don't have a boost gauge installed at the moment but the car definitely did not feel like a car with a turbo.
First, I know my car had some bad exhaust leak so I replaced all the gaskets, new invidia uppipe, and a catless downpipe. The car still did not boost.
Just recently the car was blowing some white smoke when I was stuck in traffic. The smoke had a distinct burning oil smell and the oil was being consumed noticebly. The coolant level is good and when I checked the hotside of the turbo, there wasn't oil and the wheel spinned freely.
Pic of hotside: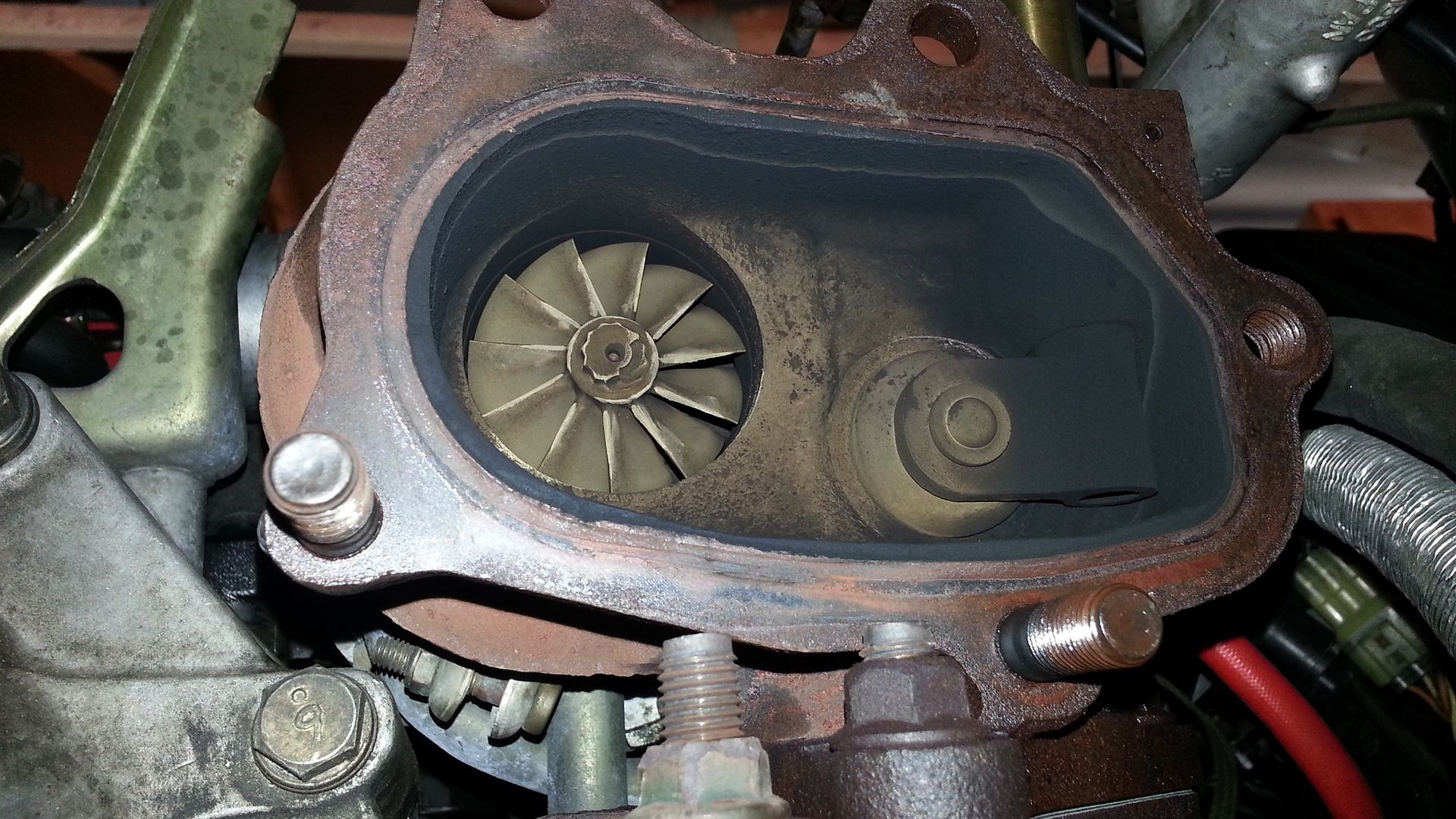 The car does not throw any CEL or have any idle issues..
I'm just really stumpted about the no boost issue. I'm quite certain that its not the headgasket issue since the engine was freshly rebuilt about 2000 miles ago. I'm planning on replacing the turbo amd hoping that will solve the issue...