GONE!!
Just sold the STI, and these wheels are just going to sit in my dad's basement if i dont sell them. The tires are in very good condition, very even wear, no signs of cupping, 1 tire was shaved down to 8/32 from TireRack to replace a hole in the sidewall of an old MPSS.
Price - $800 OBO. Will consider trades for 5x120 wheels in a 1 series fitment, but i doubt ill find that around these parts.
Wheels are:
TRMotorsports MT-1 18x9.5 ET45 in a matte grey
The wheels are in probably 7.5/10 condition. Each wheel has noticable paint chipping, LIGHT curb rash or brake dust stains in the corners of the spokes. No cracks, dents, out of round barrels, etc. These wheels are SUPER light, 19.x lbs/wheel and combined with the MPSS in this size, makes for one of the lightest wheel/tire combos that come this big.
Tires are:
Michelin Pilot Super Sport in 275/35/18
THE BEST street tire you can buy. Period. Great for autocross, weekend track duty, daily driving, etc The 275 fits really nicely into the 08+ STI body style. No poke, no rub, just good aggressive fitment. Tread is between 7/32 and 8/32 left. These are NOT directional tires, so you can 4 wheel rotate no problem.
Pictures: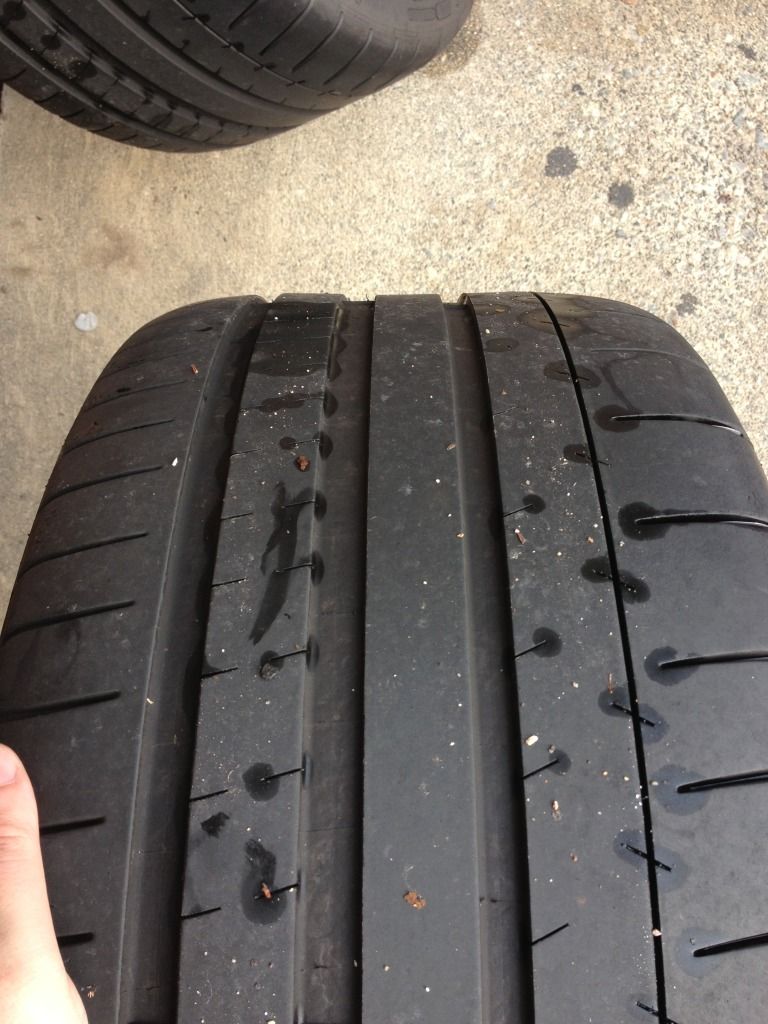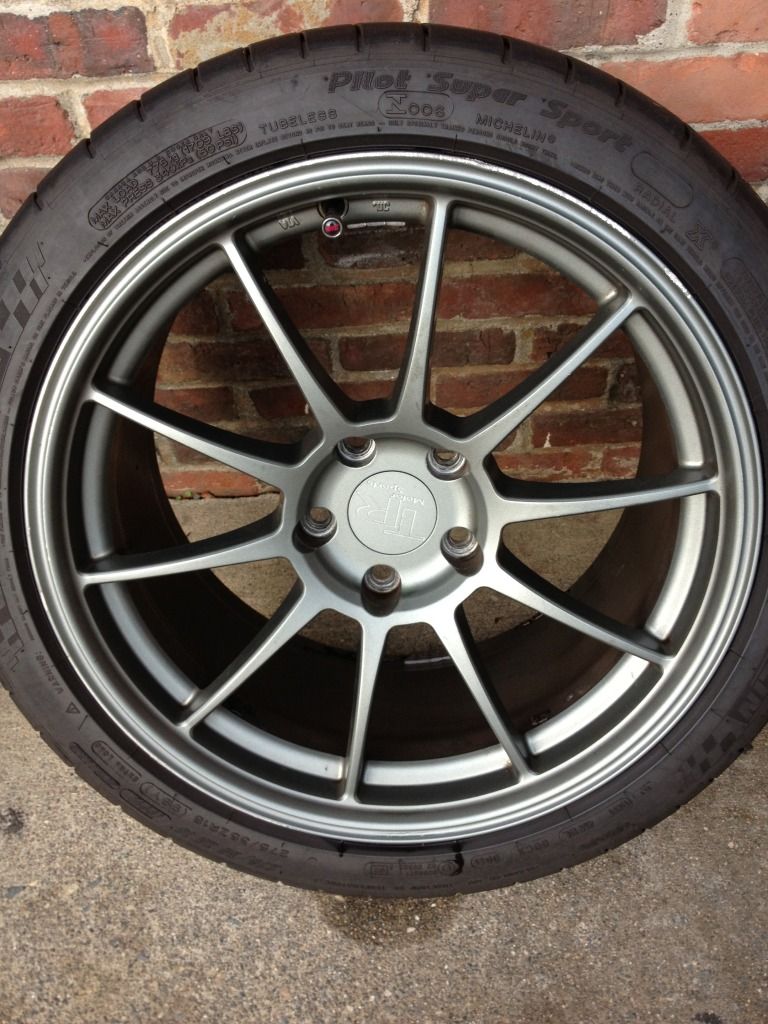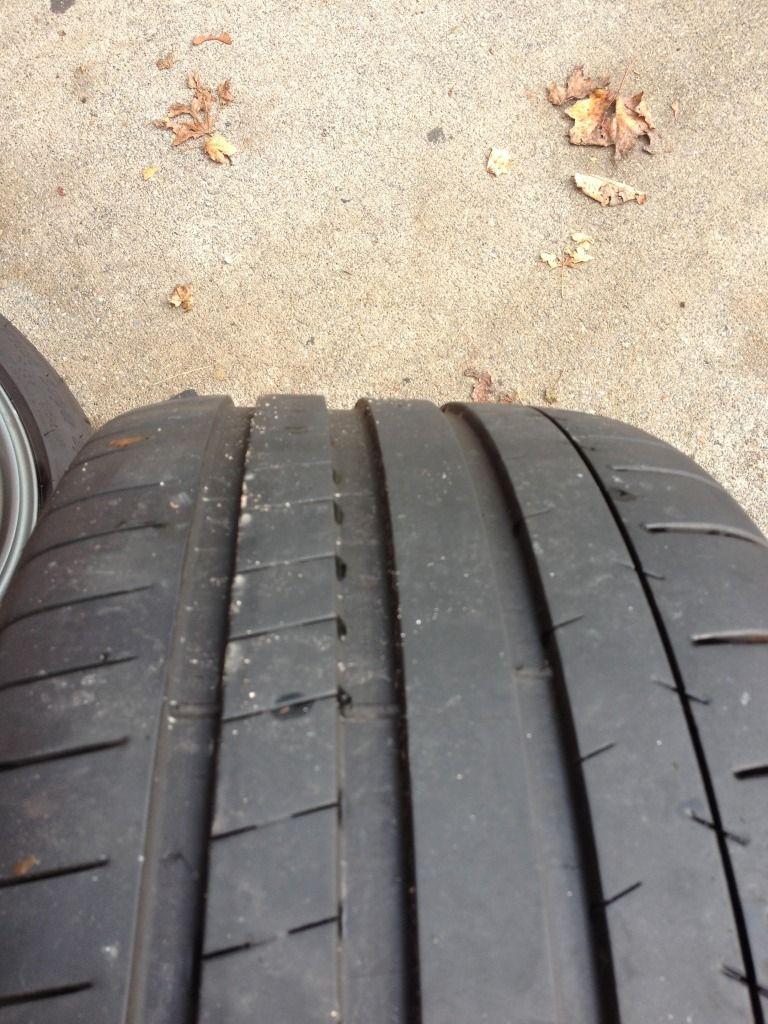 On Car: