I had the honor to be one of the first to install the new Torque Solution top mount intercooler kit for the 2008+ STi models
Upon receiving the kit I noted it was very well built...sturdy brackets, nice welds, stiffer than factory IC fins. The unit was quite heavy compared to the factory unit. I also noticed how much deeper and taller the unit was
Installation took roughly 1.5 hours. Most of the time involved was swapping the turbo outlet pipe over to the Torque Solution unit. You will need new gaskets for the Y-pipe and the bypass valve so make sure to get these ahead of time. The TMIC kit uses all of the factory hardware and included a hose and fittings to bypass the vent tube mounted to the factory intercooler.
The fitment was great and only required a couple tries to get the couplers lined up. You will want to leave the throttle body coupler on the throttle body to ease installation. Since the unit is bigger than factory it also helps to remove the drivers side IC bracket before installation.
Once installed, I took the car to get dyno tuned and made record torque numbers on pump and E85. Myself and my tuner (Junior @ P&L) noted the TMIC after a hard dyno pull was cool to the touch on the backside with just a fan blowing on it. Junior was impressed with the quality and performance as was I.
I would certainly recommend this kit to anyone thinking of a TMIC kit for their STi not to mention it won't break the bank at only $600.00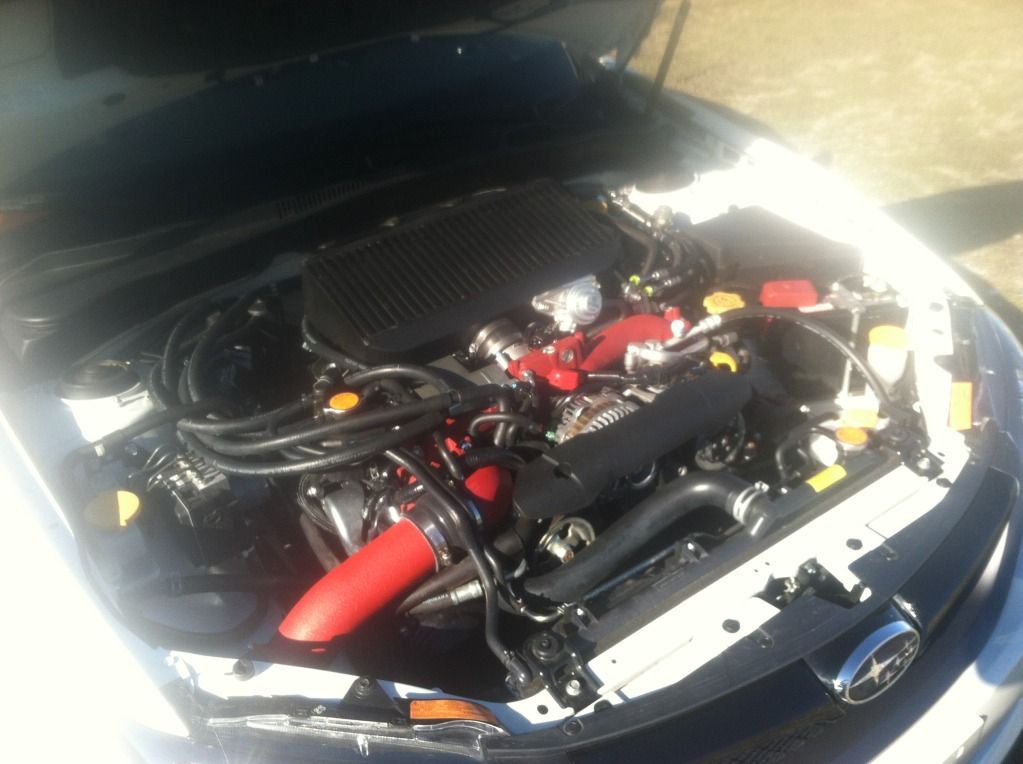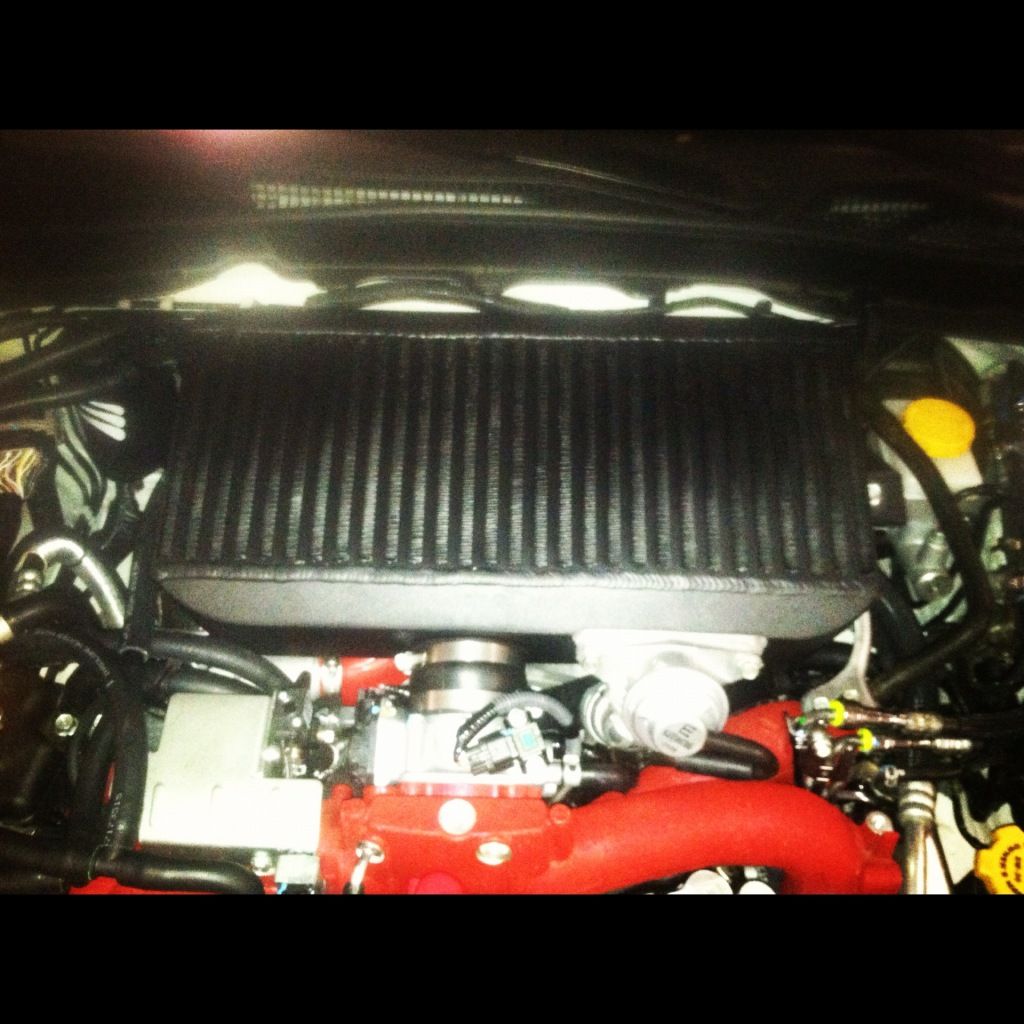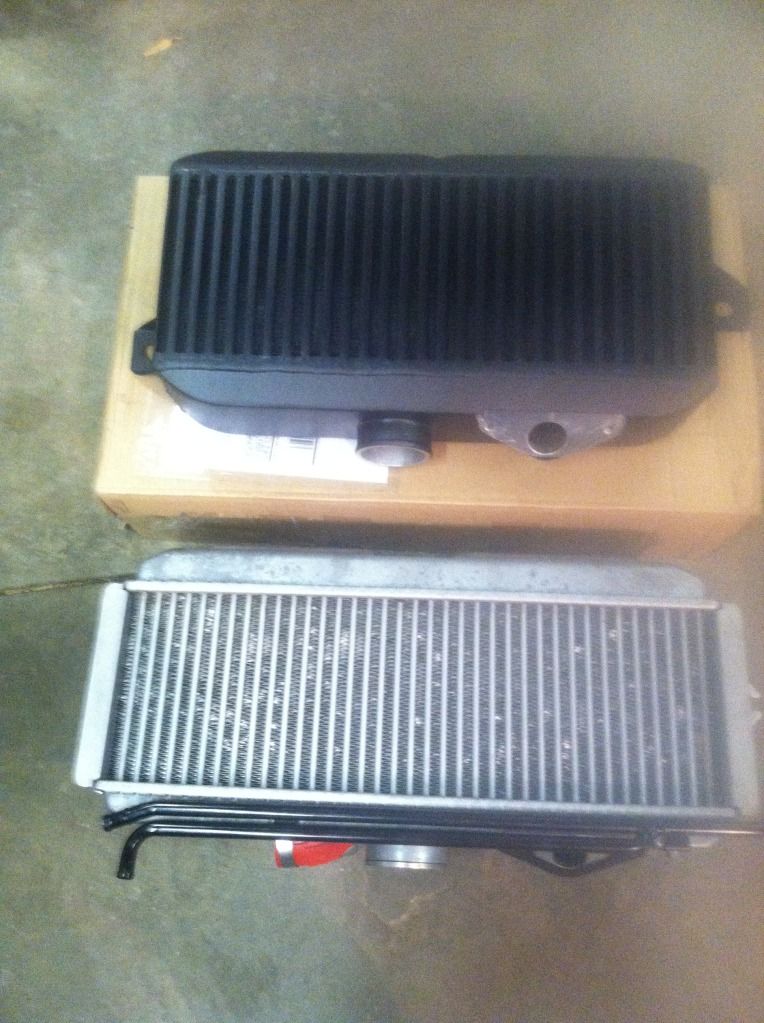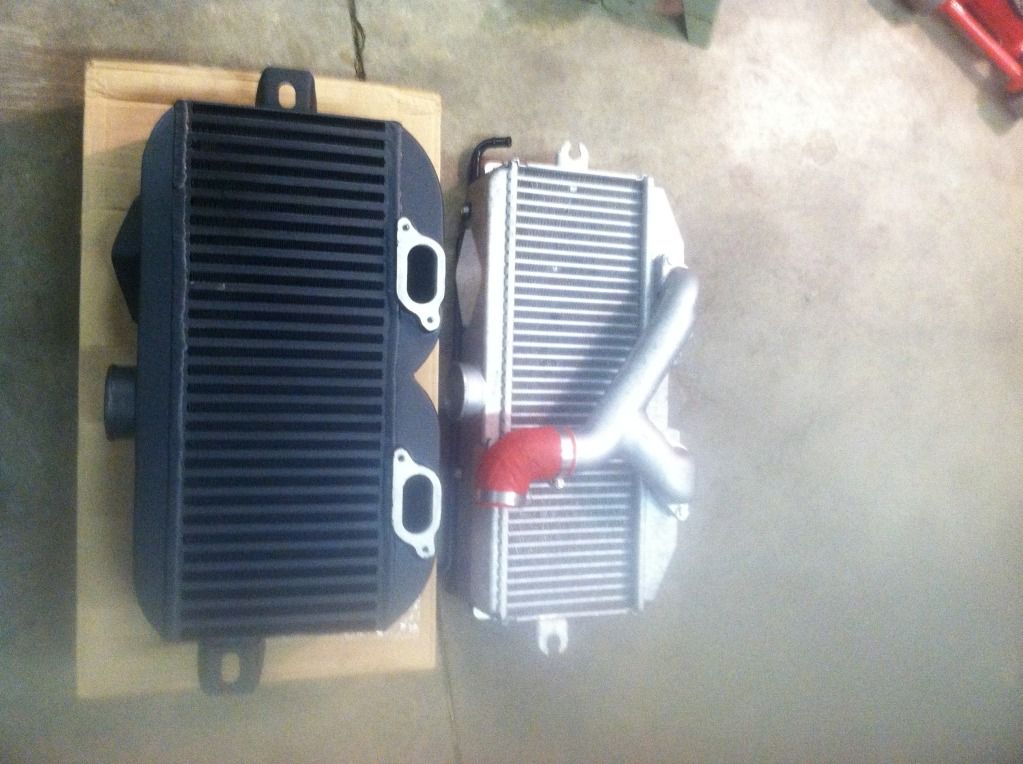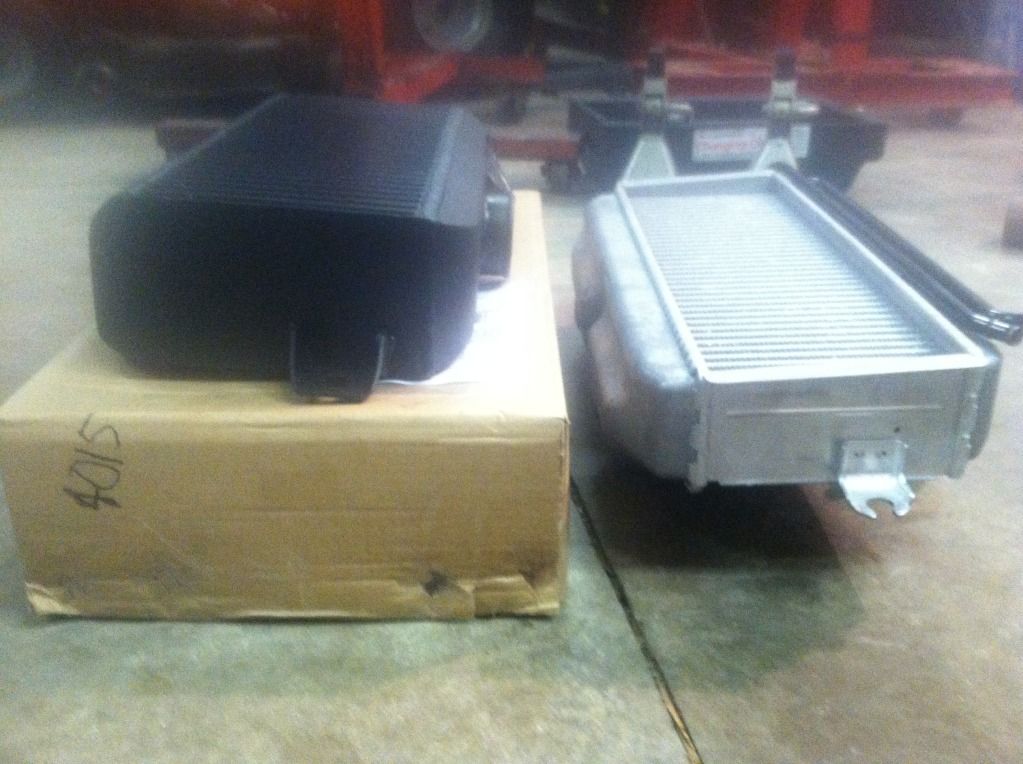 93 OCTANE DYNO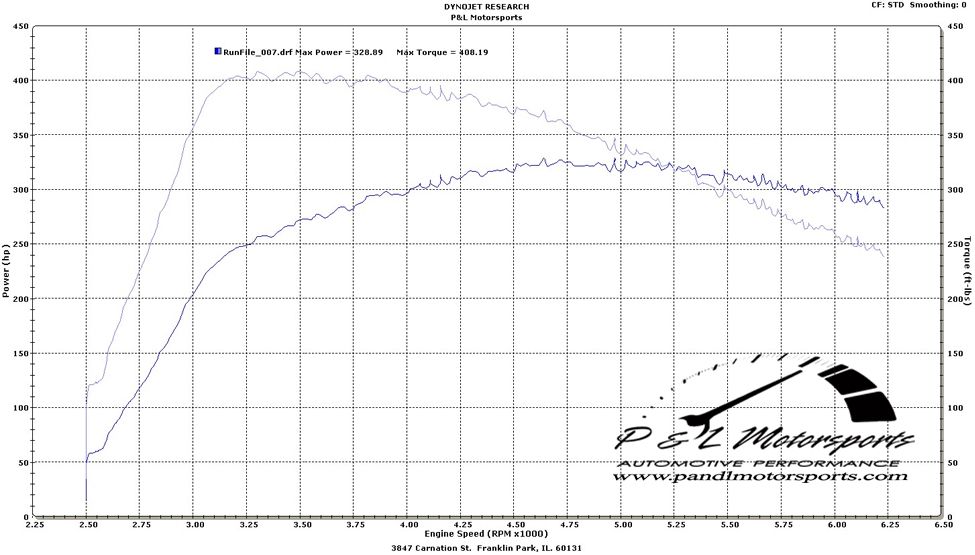 E85 DYNO