Seems like most GD owners are running the Yakima Q tower setup. I found a good deal on Craigslist for these 480r feet, rapid traverse with the 48" (?) aero load bars. Picked up a 1210 fit kit and 44" fairing off ebay, and a rocky mounts euro pitchfork in red with locks from the rocky mounts store here in boulder. Not much on NASIOC about these feet, as they are fairly new so I thought i'd throw some pics up. Install was pretty easy. I mocked them up first on the car according to directions. I put 3m clear bra cut into proper sizes to protect the paint, both under the feet and under each pad for the fairing. As some other people who have used these found, the rear feet ride a little high and touch the plastic rain gutter strip. It doesnt seem to be exerting a significant amount of pressure on it, as most of the force is being applied to the c-pillar, but its worth mentioning.
rear feet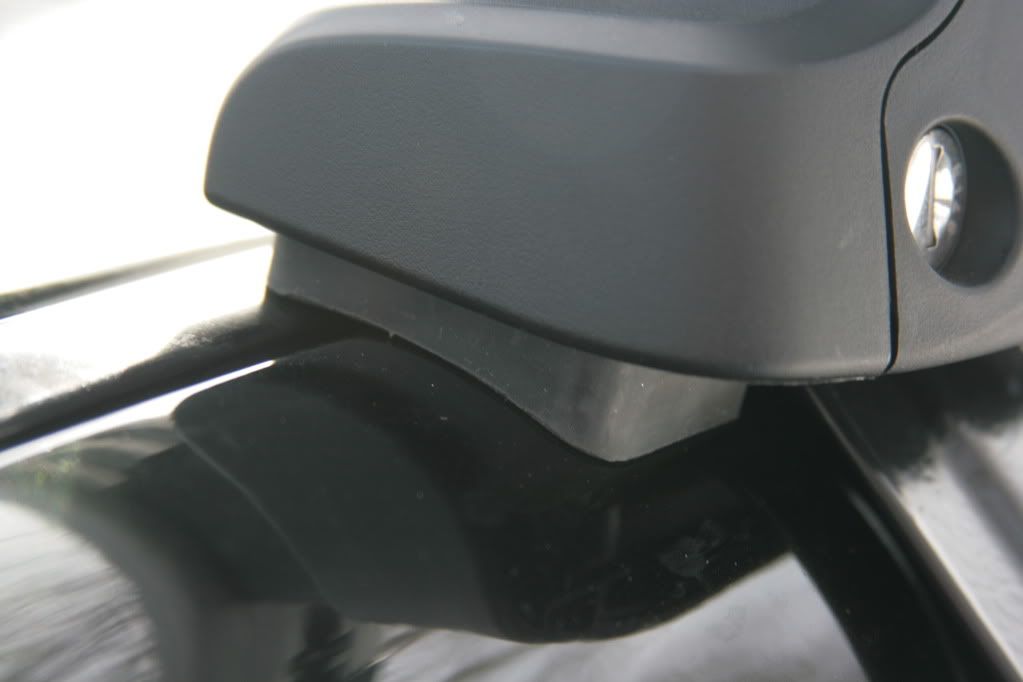 front feet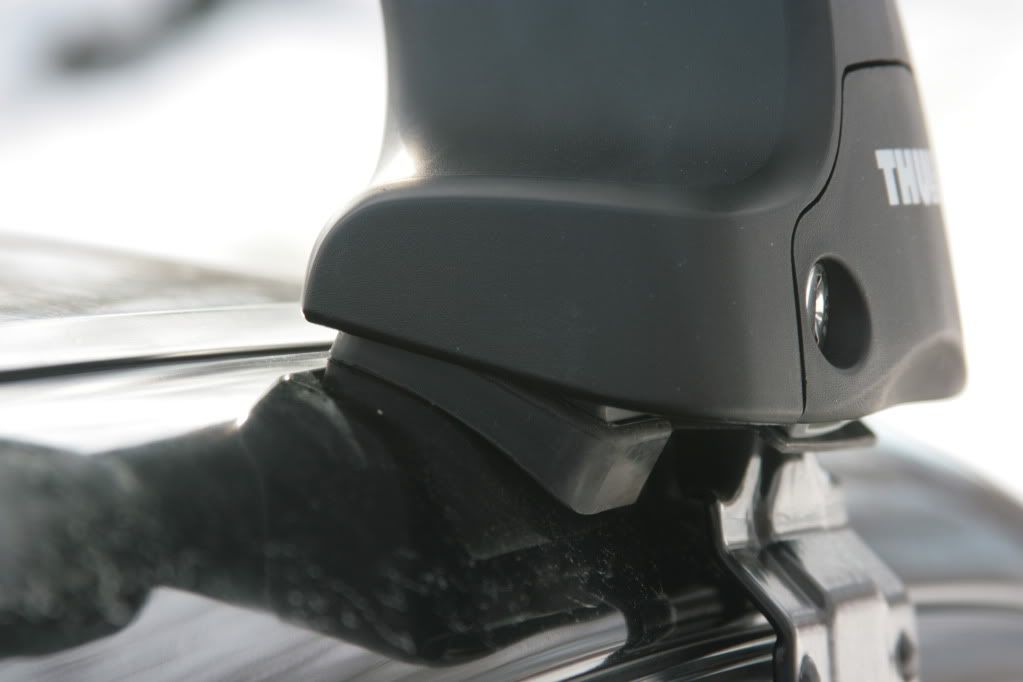 bars were originally silver, but I decided to paint them black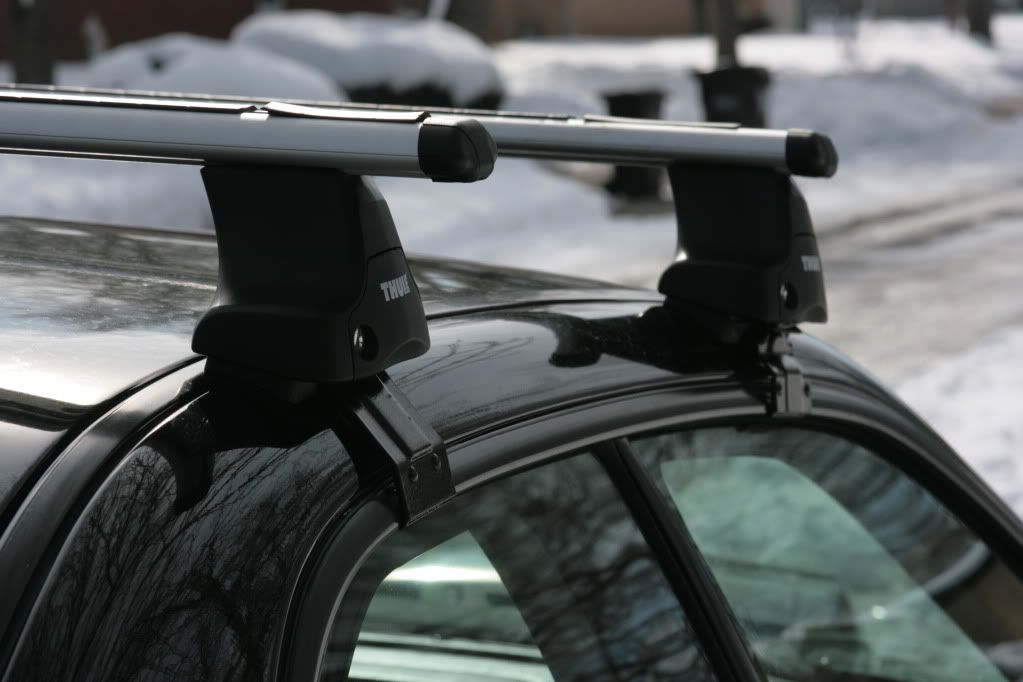 The rocky mounts euro pitch fork is nice, simple, strong,streamlined and lockable... and the company is located around the corner from me so I feel like im supporting local business. Picked up 1 in red, will pick up another one closer to spring. Just wanted to make sure i liked the red before i had 2. The tray does extend pretty far back, but neither the tray nor the tire touch the wing when the trunk is up. The tray can be cut down a little if you have shorter length bikes. As you can see, I could probably cut down 2 inches off the back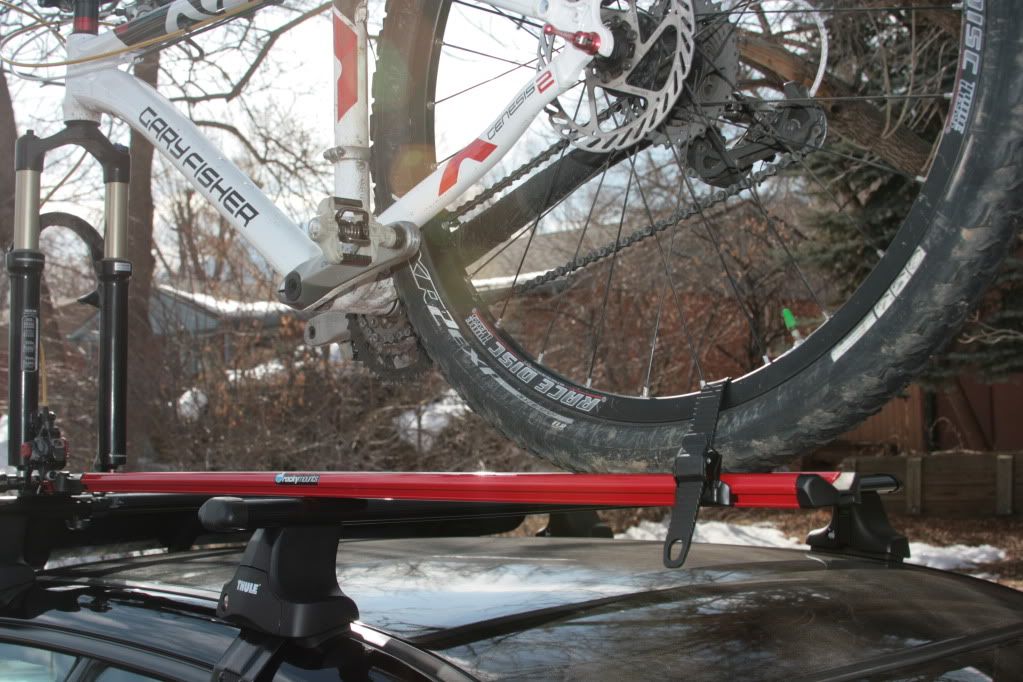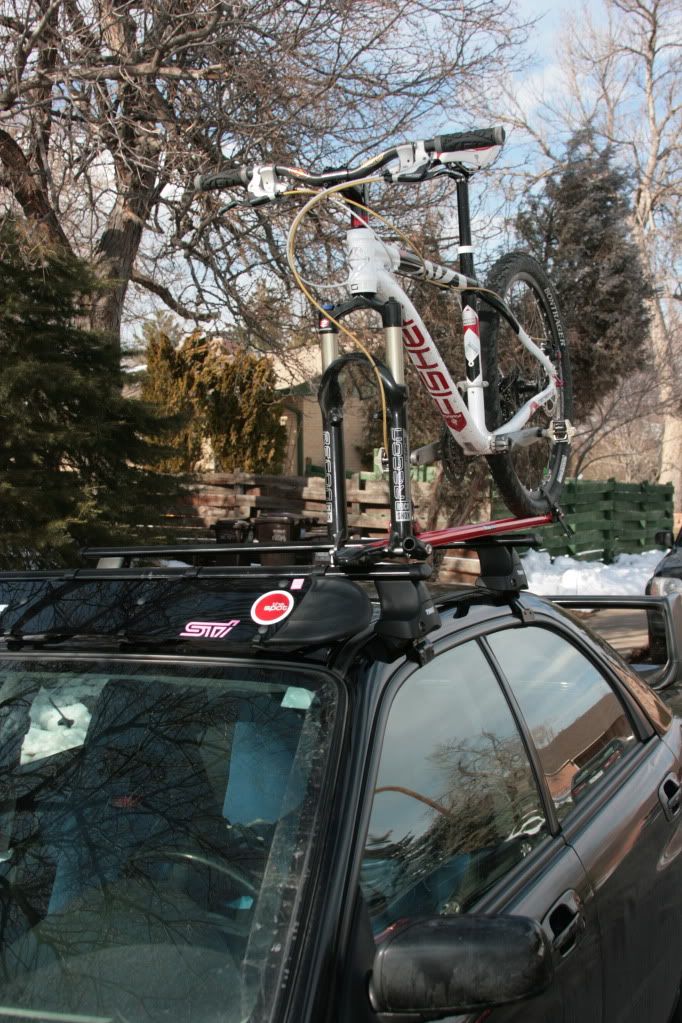 I think it looks good, seems like it functions great, though i havent tried rallycrossing with the bike on. when i grab the bars and push and pull, there is no give and the whole car moves. when i push and pull on the bike itself, the same thing happens. feels solid to me.
And btw, closing the doors is totally fine, doesnt even seem to touch the windows, no noise or scratching.