Hi Just wanted to update this page and say that my motor has been rebuilt. I will post specs later. Here are some pics though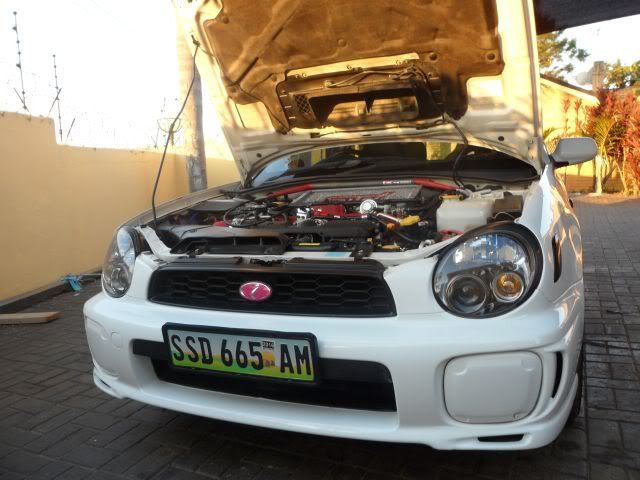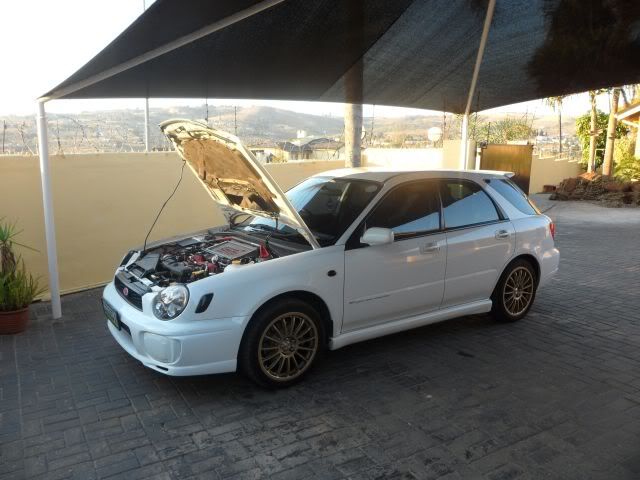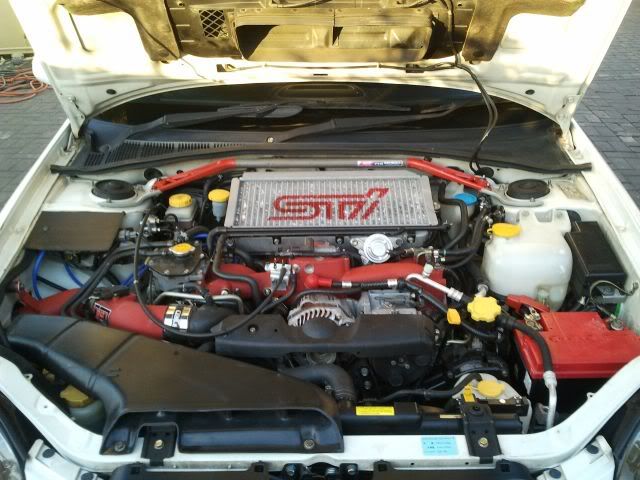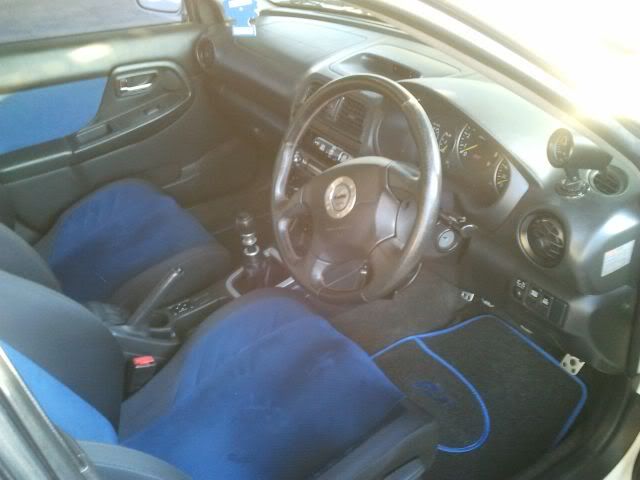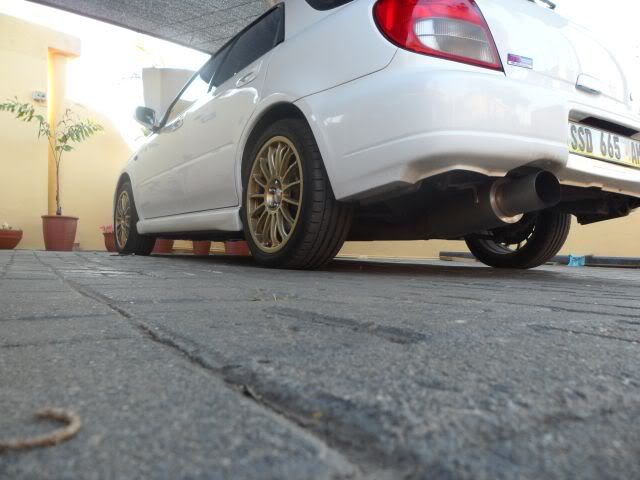 So seeing that my 207 block had been destroyed I decided to use the 2.5 EJ257 block! I think with the bad quality fuel here (95 RON only) the 2.5 is a bit of a better option. Here is what went into the motor.
*Drop in Forged Wiseco Pistons
* Eagle Conrods H- Beam
* ACL Bearings all round
* Stock OEM Gaskets
* Stock modified oil pump
We connected the block to my JDM V7 STI heads.
The motor has been fully balanced etc
Extras include
* Spec Stage 3 Clutch
* Injen Intake
* Walbro Fuel Pump 255lph
* Turbosmart Boost controller
* Apexi Full exhaust
* EBC Slotted and dimple drilled rotors with EBC Yellowstuff brakes
Besides the block everything is from the V7 JDM STI including the IHI VF30 turbo, Intercooler etc
I run the car on 2 boost settings( dyno included)
Normal Pump Fuel - .87Bars
Pumpfuel with NF 6 RON booster- 1.2 bars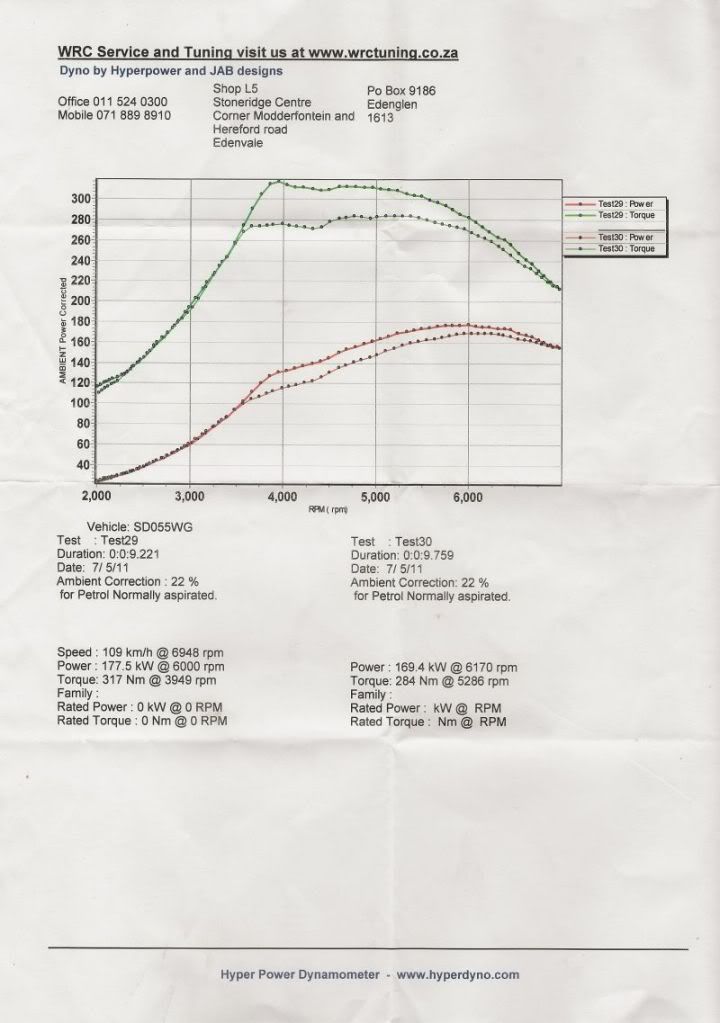 Remember 95RON Fuel and a conservative tune ( for my apparently very heavy foot! )
I would like to thank Hylton of WRC Tuning who has done an EXCELLENT job on the entire build and tune of the vehicle. He really is a top guy(both as a tuner and in personality). To Francois of Formula Friction for the wonderfull brakes. To Jerry of Import Parts for always being able to find me whatever Im looking for(has supplied 90% of parts!). To my family and friends, esp mum and dad for their support. To God for making EVERYTHING POSSIBLE. ANd importantly, last and not least, Marco, who I always trouble with my billion and one quetions, but recieve nothing but the best from him( thanks a million bro! )
Thank you all!!! It is much appreciated!!!