For anyone that's going to do a flex joint should make sure they use the right style as well.
This is not what you want: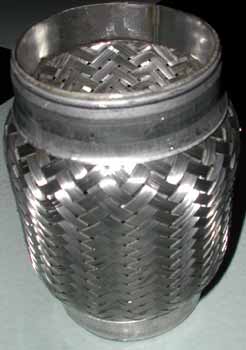 This is what you DO want.
Notice how the 2nd one has the internal flex pieces? That style holds up to abuse much better than the 'regular' style of flex pipes.