Dam I thought I had a problem, But then read about your guys swap stories. Kidding!
Here goes my list
1996 gf wagon
w/ a 2005 wrx wire merged ecu ( did myself and that was fun)
01 ra geared rs trans 4.11
full wrx subframes and brakes
kw v1s
and ran 11.8 1/4 miles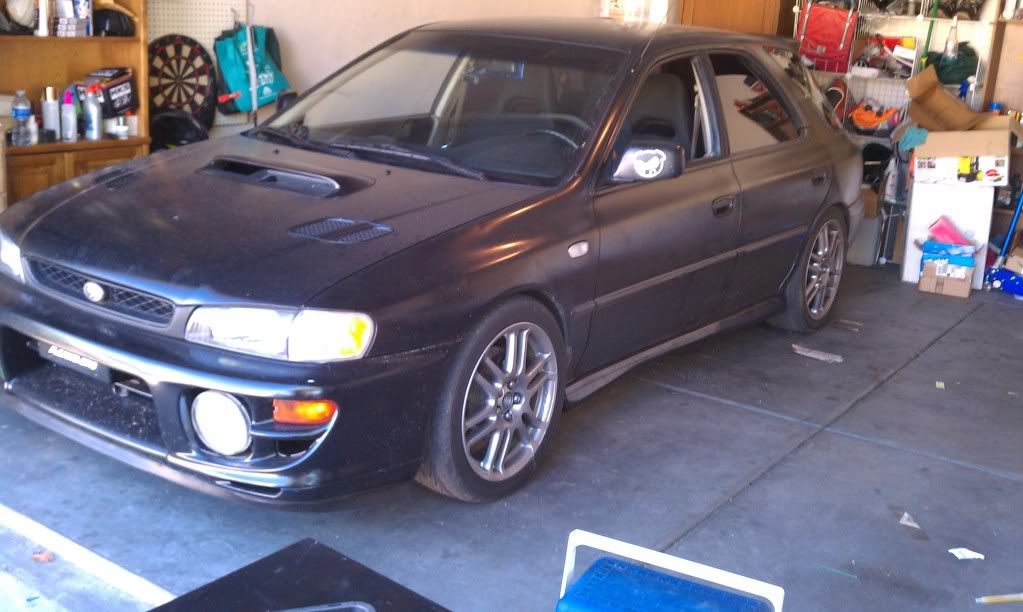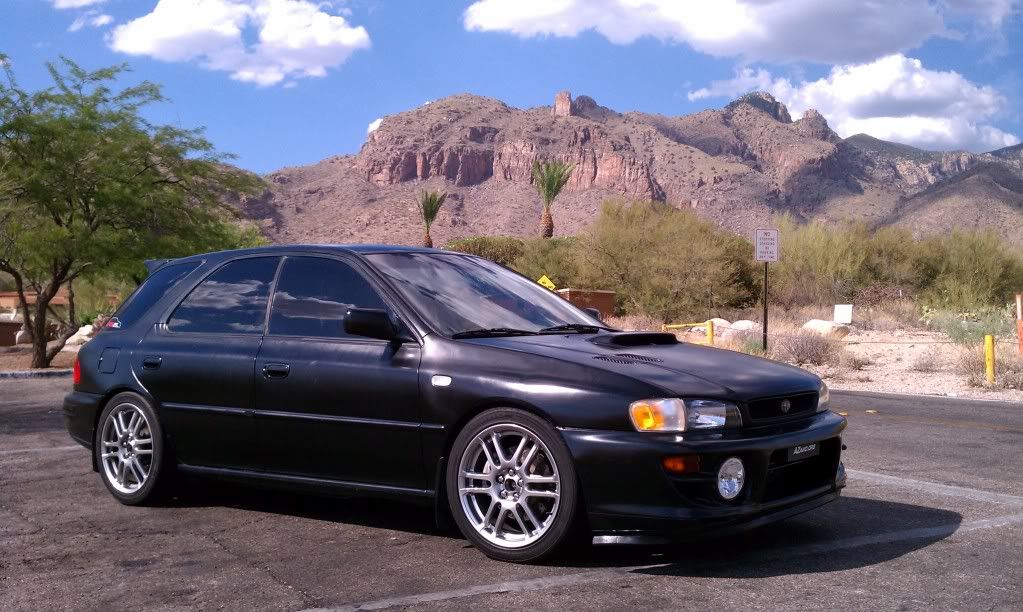 Next is my 05 fxt
has a v9 jdm 2.0 and full 6 speed swap
on 255/45/17 17x9s
has a 32 bit ecu!
currently on winter setup
before winter mode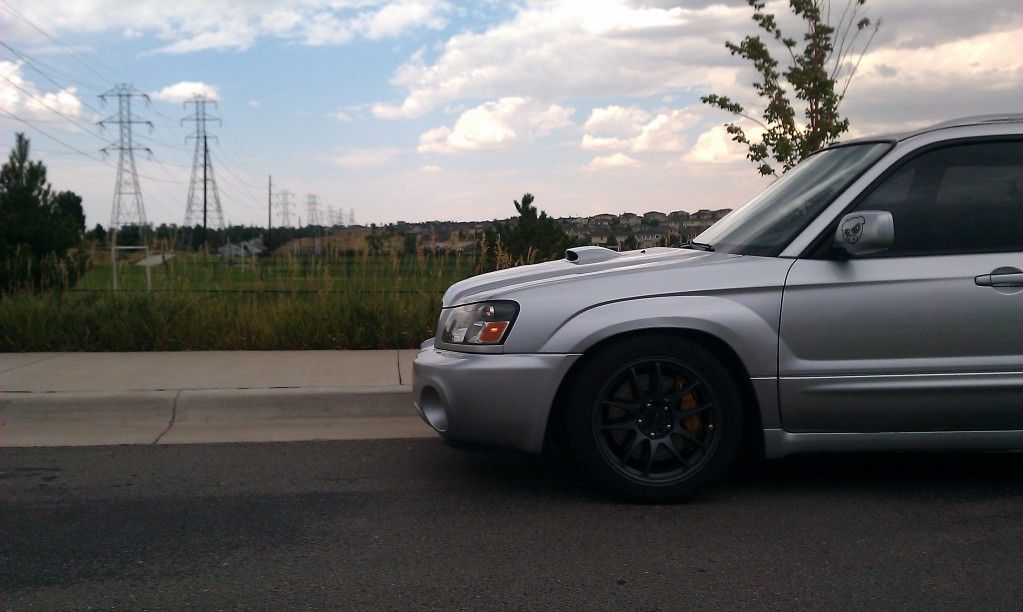 btw thats a 2" hit on the back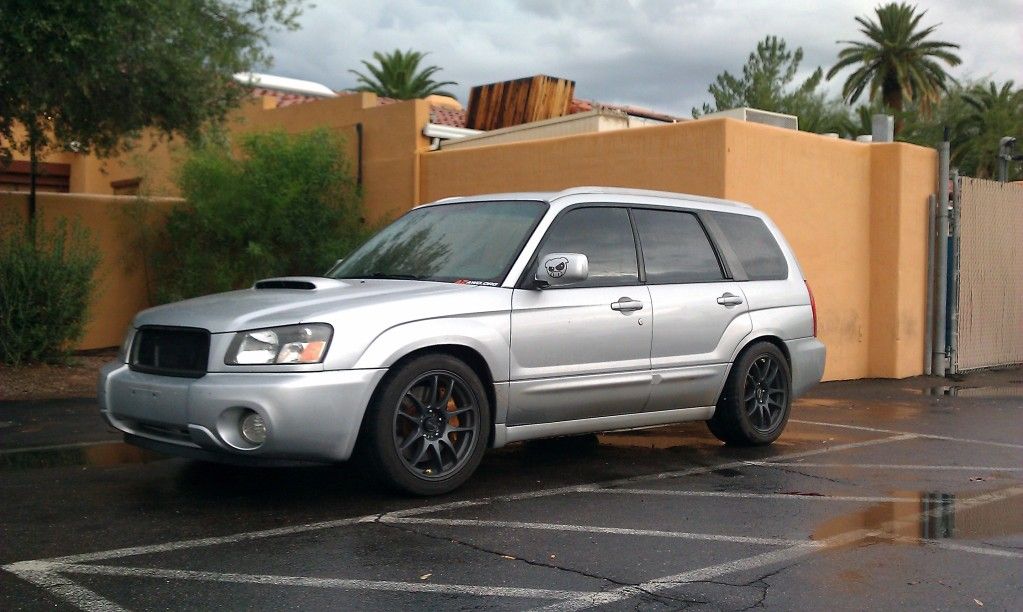 and lastly
MY99 gc 4 door coupe
has a ej257 modded to run avcs on a 16bit jdm ecu
has a 05 lgt box in it with full 02 wrx interior swap
This is another great sleeper of mine.
bumper has been fixed since this picture