Ok, we all know that the OEM or stock foglights have a terrible. This is because of Subaru wanting to cut cost. The stock housing is made from plastic with a plastic lens, and the bulb is a PSX24W which is a mere 24 watt bulb. The 2010-2012 Outback shares a very similar design foglight assembly. It is mounted the same way as our foglights. The difference between the two is that the Outback has a glass lens and a metal reflector, it also uses a H11 bulb that is 55 watts. I got the idea from here:
http://www.ft86club.com/forums/showthread.php?t=20788
The assembly can be purchased here:
http://www.subarupartsforyou.com/cp_...p?partid=19073
(February 22,2013: out of stock) cheapest place i saw.
In order to install these lights, you will need a H11 female connector. You can either splice the OEM wiring, or you can buy a male PSX24W male connector an make a plug and play kit (what i will be doing). You can purchase the stuff here.
http://autolumination.com/connectors.htm
this is the pig tail for the H11.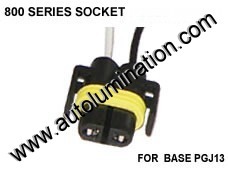 To make a Wire harness you need this.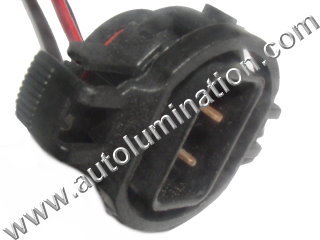 or you could use this one, but a couple of tabs needs to be shaved first.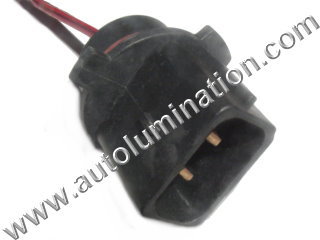 I should be getting the pig tails tomorrow.(February 23, 2013).
Update: February 24, 2012
ok well, I got everything today. I have my harness ready. I just need to install. Sorry, I have mentioned it before, but I cannot do a before and after pics because I currently have cree led lights. I will eventually put up a comparison picture. Or you could just go out and turn on your own fog lights.
So I have done some digging and calculations. It turns out that 12 volts going through a wire to power 55 watts will produce 4.58 amps * 2(because two lights, duh). Which is 9.16, which is safely below the 15 amp fuse limit. There has been some concern about the ability of the OEM wires to handel the new lights and the amps demand on them. Well not to worry. The stock wires are 16 or 18 gauge wires. Looking at a chart/table the "Maximum amps for chassis wiring" for both of these wires are well below those numbers.