WRC wrap:
Sebastien Ogier claimed his second consecutive WRC victory today after dominating Rally Mexico in a Volkswagen Polo R.
The Frenchman led after Thursday's opening sprint tests, and despite losing the lead briefly on Friday, he quickly regained his advantage and was never again troubled. He eventually took this third round of the 2013 season by 3min 28.9sec from Mikko Hirvonen's Citroen DS3.
Thierry Neuville claimed his first WRC podium in a Ford Fiesta RS. The Belgian gave up his pursuit of Hirvonen after sliding into a ditch on this morning's opening stage, and he finished 54.9sec behind the Finn.
Ogier won 16 of the 23 stages, covering almost 400km in the hills above Leon, and claimed maximum points from the weekend having also taken bonus points for winning the Power Stage earlier today.
His victory came on the Polo R's gravel debut, and in its first season of competition the duo have finished second on Rallye Monte-Carlo's asphalt, won in the snow and ice of Sweden and now laid down a marker on gravel.
"The start of the season is just amazing for us," said Ogier. "We want to thank the team because the car was perfect again all weekend. Okay, just a small alarm this morning with a sensor but it was not a drama, and here we are again at the end with a perfect amount of points.
"Now we have quite a good lead for the championship after just three rallies. For sure the season will be long, but already it's not bad," added Ogier, who heads Sebastien Loeb in the drivers' standings by 31 points.
Hirvonen climbed to second when Mads Ostberg, the only driver capable of matching Ogier's times, was sidelined with a broken alternator on his Ford Fiesta RS yesterday. Hirvonen held off a charging Neuville to claim his best result of the season and climb to third in the points.
"Second place - back to normal!" joked the Finn. "Of course, I'm happy to get my first podium of this year but Sebastien was so fast and we couldn't match his pace. Okay, we have lots of work to do but I'm happy we've finally got on the podium and taken a solid result."
A buoyant Neuville celebrated with a champagne shower on the podium from his rivals.
"We did a job we can be proud of and learned a lot. This morning I tried to push but okay, it went wrong, but we are still here with no damage on the car. It's been a long wait for a podium, last year many things went wrong. We showed everyone we can learn, we took another step, now we are ready to go forward again and win," he said.
Dani Sordo finished fourth, despite frequently feeling uncomfortable in his Citroen DS3, the Spaniard more than six minutes behind Ogier. Nasser Al-Attiyah finished fifth on his debut in a Fiesta RS WRC and Chris Atkinson shrugged off a 3min 30sec time penalty after breaking his Citroen DS3's steering to claim sixth.
Ken Block scored a career-best seventh place and the leaderboard was rounded off by Benito Guerra on his World Rally Car debut, Martin Prokop and Evgeny Novikov.
click:
wrc.com/WRC Wrap
---------------------
WRC 2 wrap:
Abdulaziz Al-Kuwari dominated the WRC 2 support category to bring his Ford Fiesta RRC home 9min 14.6sec clear of Mexico's Nicolas Fuchs.
The Qatari was the only driver present in a new-generation WRC 2 car and he won 21 of the 23 stages on his Rally Mexico debut.
It was also Al-Kuwari's first appearance in a Fiesta RRC and he admitted the weekend had been easier than anticipated.
"I thought it would be very difficult here, but we started well and continued to do a good job," he said. "There were no mistakes and no problems with the car. Killian (Duffy, co-driver) did a great job. Four hundred kilometres on the pace notes and no mistakes."
Fuchs had no serious problems in his Mitsubishi Lancer Evo IX and finished 8min 19.6sec ahead of the Evo X Lancer of Ricardo Trivino, who struggled with brake issues in the high temperatures.
Armin Kremer retired from third yesterday with a broken steering arm on his Subaru Impreza WRX. He restarted today under Rally 2 rules and came home fourth, despite stopping in the opening stage to check a vibration which turned out to be a stone wedged in the brake caliper.
Yuriy Protasov was sidelined on Friday with broken suspension on his Impreza WRX but he, too, restarted and completed the finishers despite a dramatic final day. He survived a big spin in the opening stage, but punctured both rear tyres and bent his front right suspension in the incident.
click:
wrc.com/WRC2 wrap
-----------------------

Next: Rnd 4 WRC Portugal 11-14 April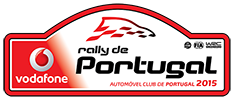 Rally de Portugal retains the broad format of 2012, with three days of competition in the Algarve and Baixo Alentejo regions. With the recce held on 9 and 10 April, the Qualifying Stage (April 11) returns to Vale do Judeu. Later that day, and for the first time since its return to the WRC, Rally de Portugal will feature a ceremonial start in the setting of the Vilamoura Marina, echoing the 2005 and 2006 rallies, which ran as candidate events ahead of the rally's return to the WRC.
Portugal's stages, which include a mixture of open roads and technical and narrow sections, are characterised by their abrasive surface. This puts the onus on tyre wear although the April date means this might not be as apparent as in 2010 when tyre wear rates were reported as being 40 per cent higher than on other gravel rallies.
Official Website:
uk.rallydeportugal.pt/
...