Event: Dyno Tune
Location: Spring Street Performance Corp
Weather: 59F, sunny
Elevation: 400ft
Dyno: Dynojet 424xlc2
Tuner: Ryan @ Area1320
Peak HP at RPM: 509
Peak Torque at RPM: 419
Target AFR: 11.2
Target boost: 27psi
Baseline hp/tq for a stock on same dyno: unknown
Relevant Modifications: Area1320 built 2004 STi heads, bc272 cams, bc springs and retainers, Darton Sleeved 2.5, Manley 100mm pistons, Manley Turbo Tuff rods, stock crank, BW S366 twinscroll, Area1320 twinscroll manifold and side exit dumps, TurboSmart Comp 40 wastegates, Hallman MBC, Area1320 ic kit.
Transmission: PPG straight 5spd, ACT 6puck sprung, Exedy flywheel. stock 2.5rs axles and rear
Gear: 3rd
Fuel: 93 octane pump
Engine Management: Carberry SD oem ecu
Been a long time coming with this car, been building it for some time now.
I wanted to see what I could squeeze out of these injectors... and lets say I squeezed the crap out of them.
http://youtu.be/2pIZkTVTp-U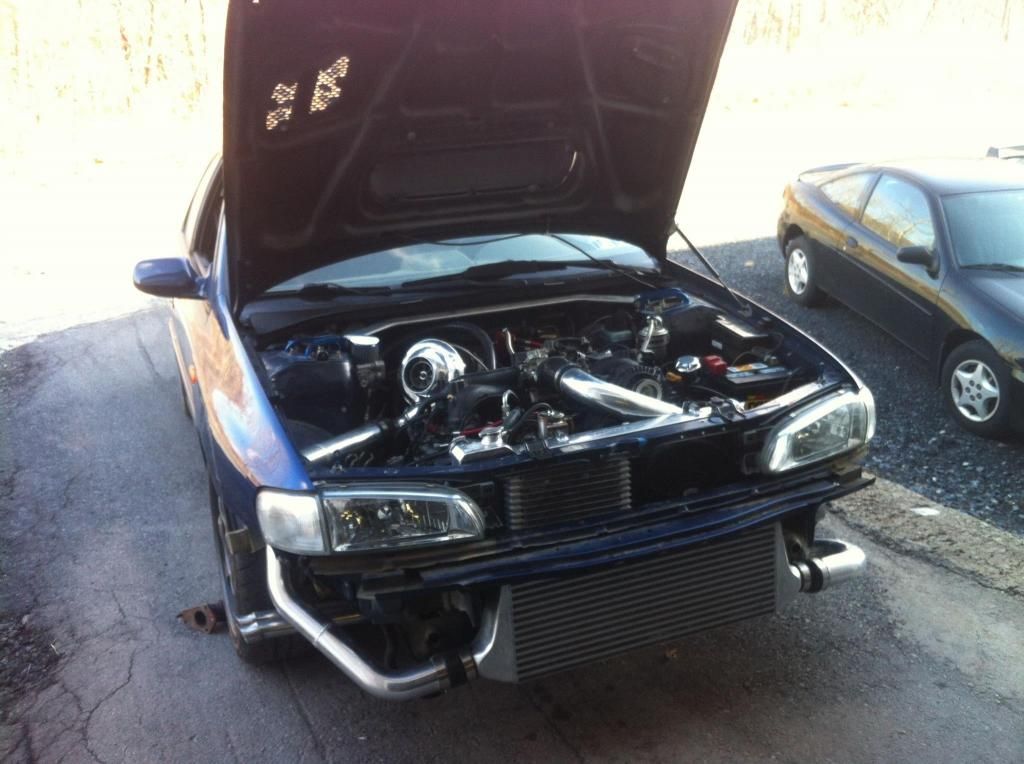 poor graph pic. was laid out over time not rpm