Did some searching and found a few photos that may explain my situation and put me at some ease. Seems like others are having varying depths of driveshaft forward whatever as well...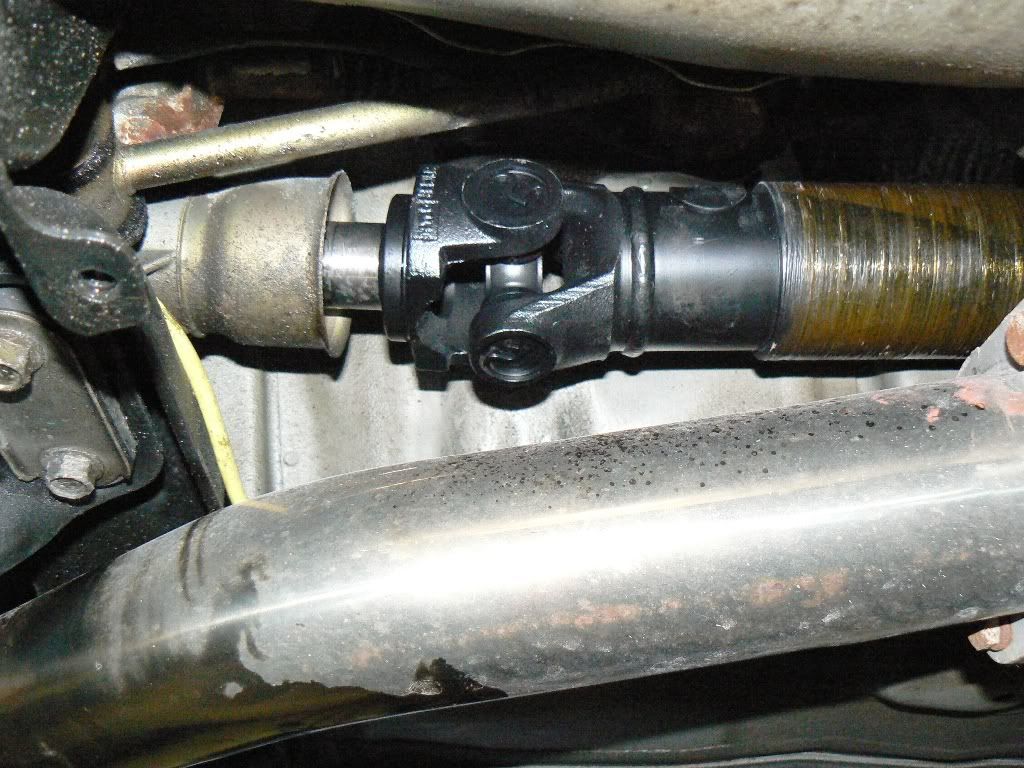 Granted, this could be due to aftermarket driveshafts, but given the U-joints in the system, I would suspect the configuration should allow some variances of depth during operation. Perhapt the seal is a radial one rather than an axial interface?
EDIT: After looking some more, seems the only/main seal is the radial seal that mates to the smooth portion of the OD on the front of the shaft. Also, 98% of the splines should still be in the same contact, so I don't suppose I should have an issue. I will update when I start up and run it, just for posterity's sake.