We've got two sets of GD STi front seats here in our showroom, just waiting for a new home.
This set is from a 2004 STi: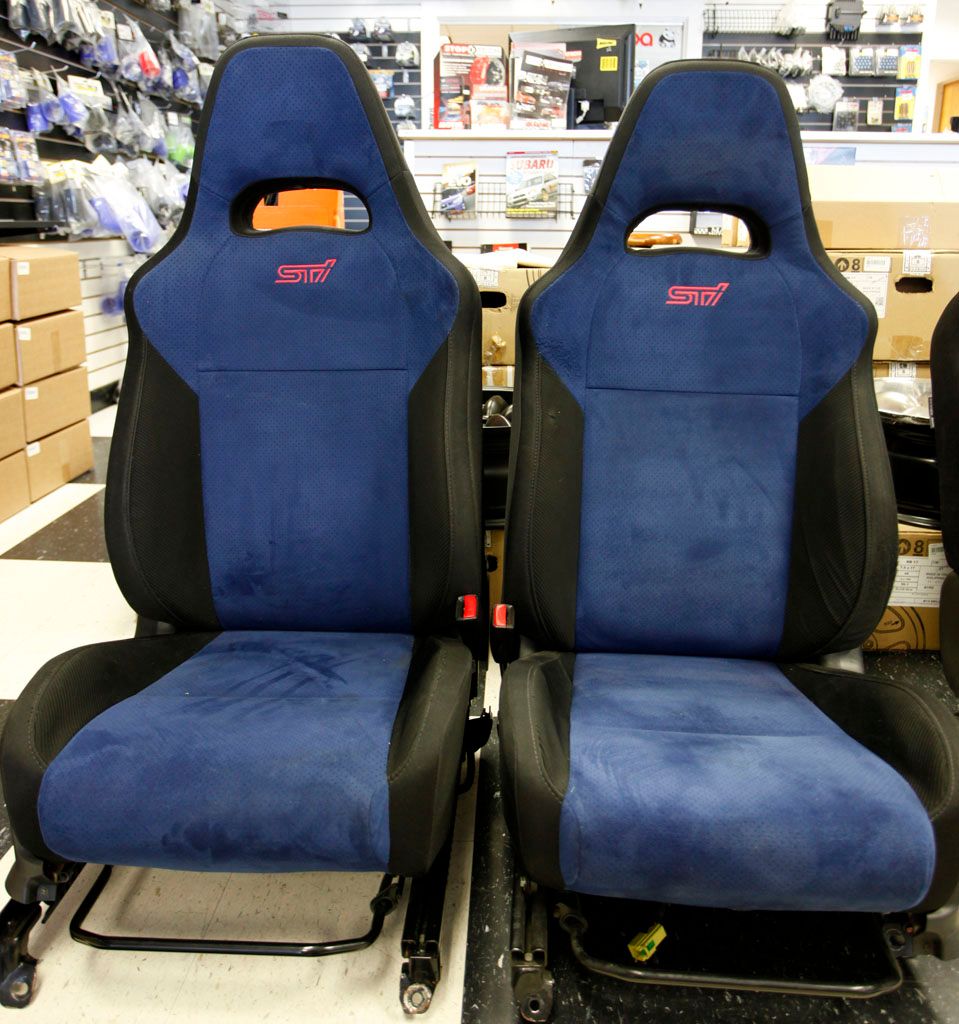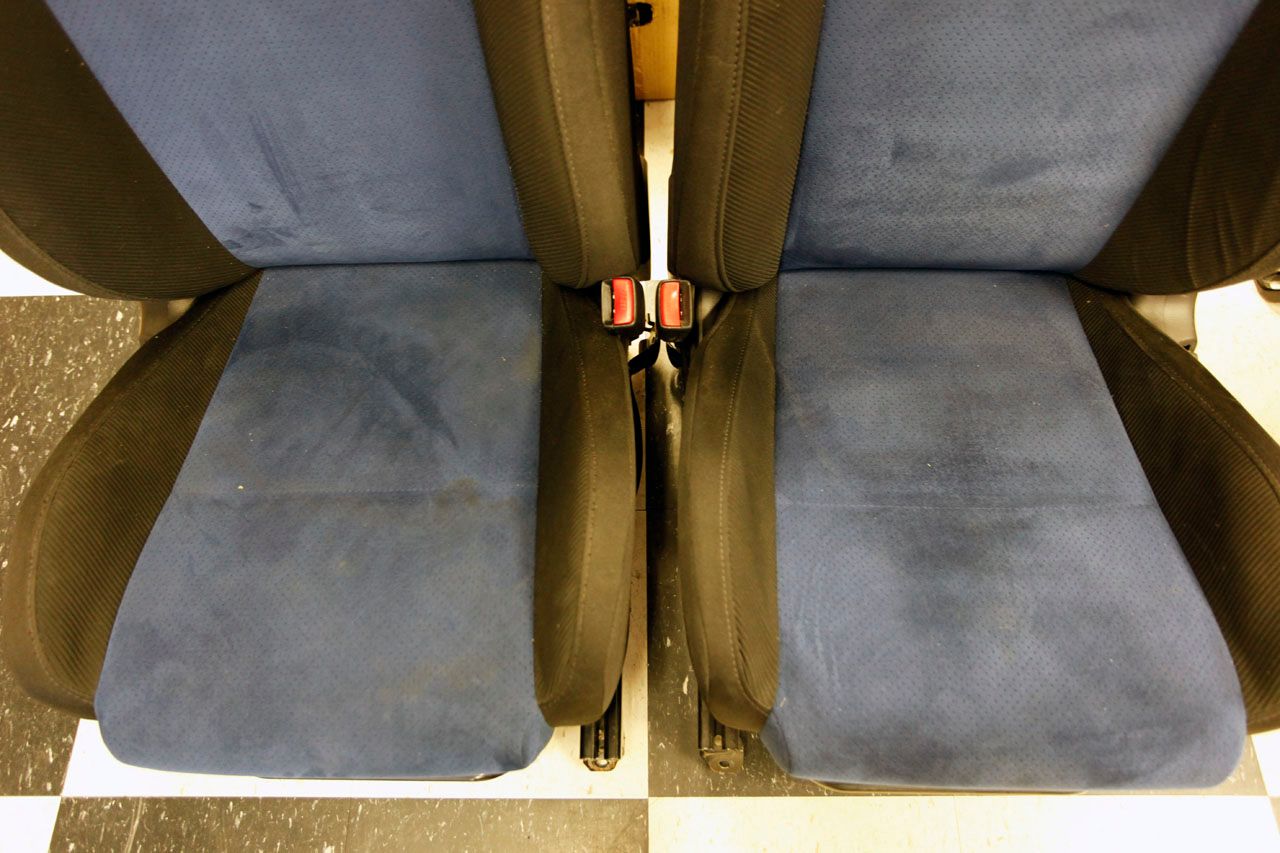 A little dirt, but nothing a good scrub with some fabric shampoo won't clean up.
$600
$475 for the pair, or best offer.
SOLD.
This set is from a 2005 STi: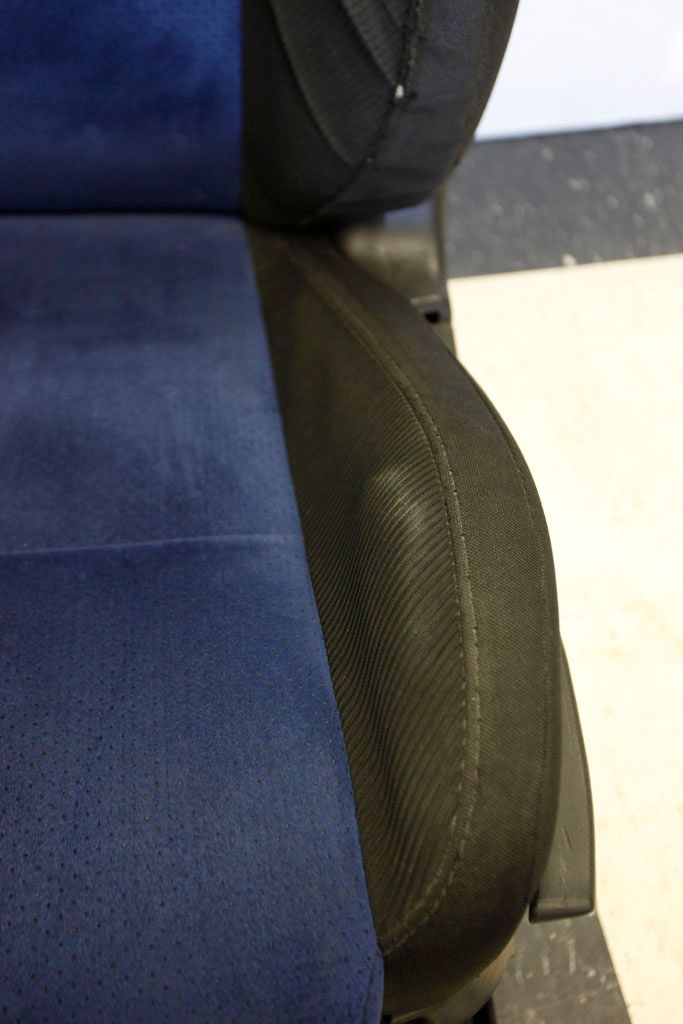 Since the side bolster is torn, and the bottom side one is worn, this set is only
$450
$299 for the pair. Get your friend the seamstress to sew in a new panel and you're set for another ten years.
Not looking to sell them separately. Pairs only. Pickup only. They're too big and heavy to ship.
--Dan
Mach V