Thanks! I appolagize for slacking on the reveiws, so might aswell get back to it!
NER SCCA Points Event #9 / Stirling Moss Runnoff
Devens Ayer Ma
Sept 29th, 2013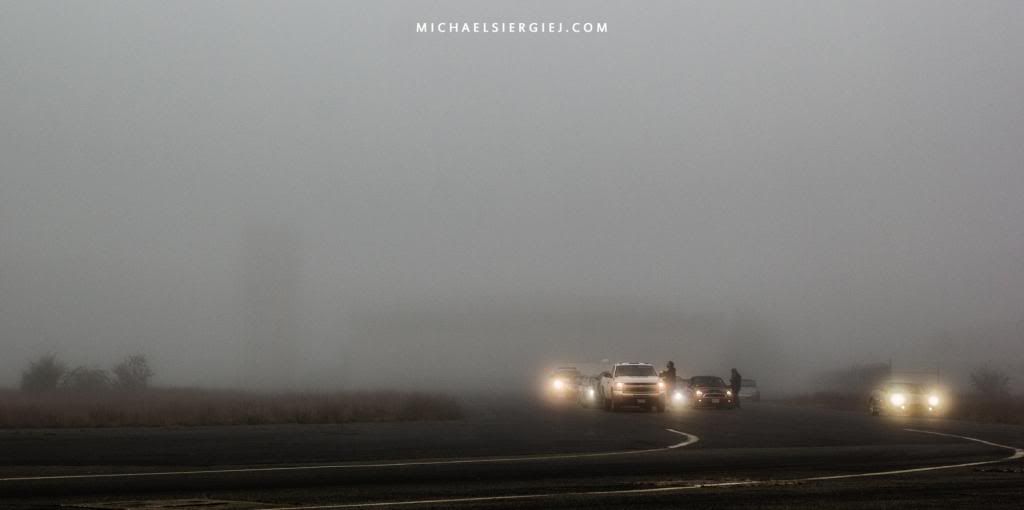 Cold Foggy morning for the final SCCA points event of the season at Devens.
As the cars and their drivers trickled in ever so slowly, some concerns about the weather were arising.
As we walked the course, the saftey stewards and the chairmen decided to impliment a Fog Delay. As you can see from the photo, this was clearly the right move.
After about an hour or so the Fog began to lift and normal activities could resume.
Cold/moist tires and track made for "interesting first runs". IIRC 3 spins were recorded on the same run!
As the monring runs were the deciding factor in a few classes, drivers were pushing it hard, sometimes too hard... One worker recorded 76 cones in 1 work shift before he stopped counting
After the mid point, all the top drivers in Pax and each class lined up for the Stirling Moss Run Off.
This is a battle of fast times, and consistancy. One cone and all is for not.
The objective is to run as close to your fastest time in the morning with oout a mistake. Calculations are made using the fastest PAX time in the morning combined with a standard deviation off of that time for the afternoone runs.
Congratulations to the back to back winner Nick Barbato, who just barely edged out Jeff Anderson! To give you and Idea on how close it was, here are the two scores:
Nick Barbato 196.29
Jeff Anderson 196.11
This has been by far my most competative / fun season I've ever had. I can only hope that 2014 will be equaly as enjoyable!
There is still time to get in some seat time before the season ends!
The Team Challange October 20th and BSCC on October 6th, just to name a few!
So get out there before the winter withdrawls kick in!!
Untill next time....
-WB #8 RTA