NOW looking for €3600
My old E30 M42 Touring is back up for sale by the guy that bought it from me. I really wanna get this thing back but the Forester has to go first...
And pics of the aformentioned Whiteline Front LCA bushings and a (forgot the manufacturers name) Poly shift bushing.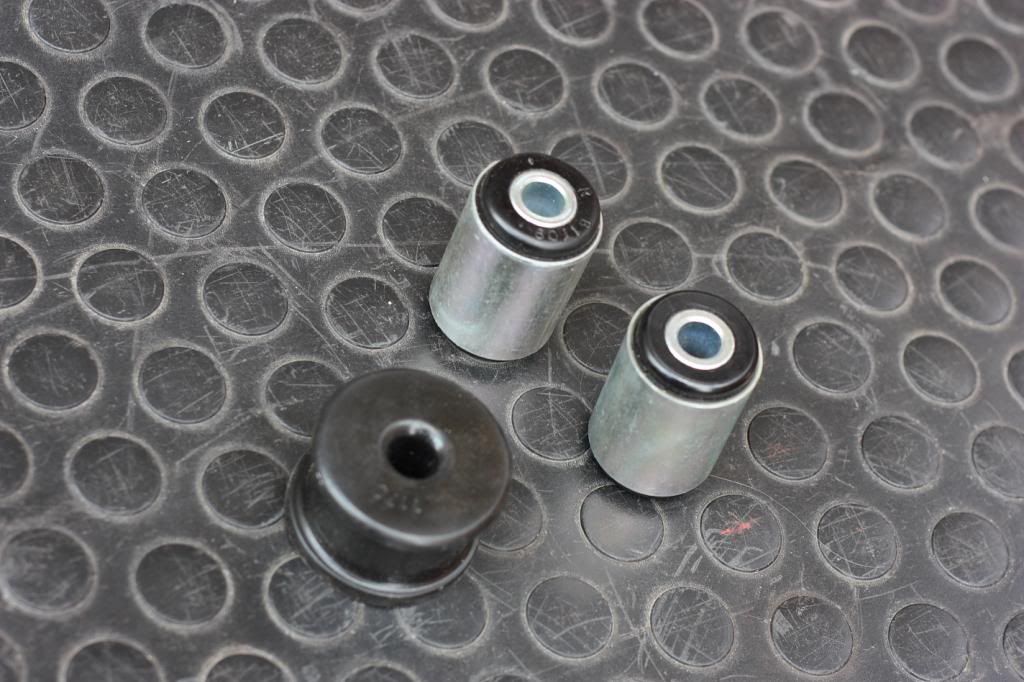 I have, since the pics in the first post, resprayed the center of the rear bumper. I found the black to be hideous so it's now....
The rear bumper gaurd is included but not mounted. I use it mainly when the dog hops in and out of the hatch.