For any of you WRX (non STI) blobeye owners that have wanted to install a front lip / splitter like me, options seemed to be somewhat limited. I'd been looking for a while and the few lips previously sold specifically for WRX's but they no longer exist. So I started contemplating a STI lip but despite the odd member with a picture no write ups to avoid getting STI splitters. So I got an STI lip, spent some time and ended up with the results below. This isn't the most detailed write up / doesn't have the best photos as I wasn't planning to do a write up initially. I wanted this to be a reference and a means for people to know it is possible more than anything. Car: 2004 WRX USDM 2.0 Tools Used: 12mm socket / Flathead & Philips screwdriver / clamps / heat gun / dremel / cordless drill Lip: Replica V-Limited Style,
similar
to
http://fastwrx.com/fivstfrlip.html
Lip hardware: Four nuts/bolts and 8 self-tapping screws Other hardware: 6 2" nuts and bolts Step 1: I won't review this as there are already multiple write ups for this. Remove front bumper (this is almost necessary in my opinion) inspect your lip for pre drilled holes. Note picture below includes a mounting bracket of some sort; mine did not come with this.
Step 2: Check gap prior to any alterations by mounting to the four bolts that already align (A, B, C and D shown above) to give yourself an idea what needs to be changed as consensus is that every lip out there is different. If your lip seems to mount with no alterations, all the better, but below you can see one of many gaps. You will find that your lip is too "wide" without STI splitters; this comes up in step 6.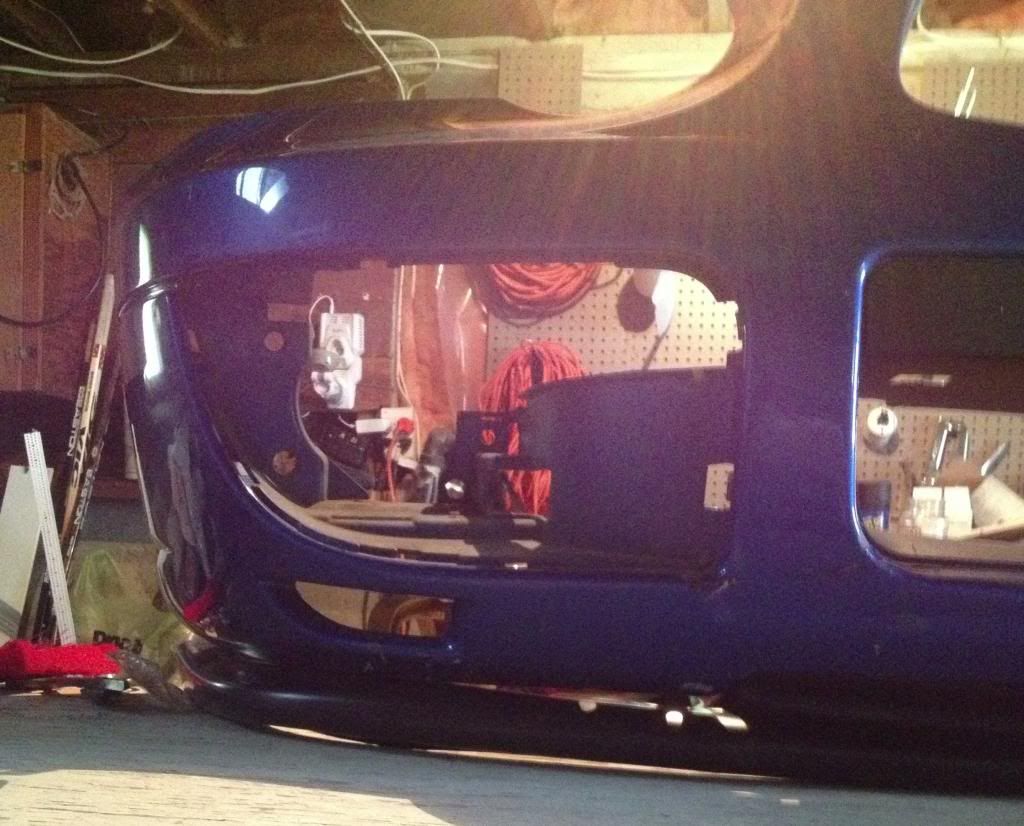 Step 3: Using a heat gun heat up these raised tabs that on an STI sit flush against the side splitters.
Step 4: Once evenly heated (10-20 seconds of constant heat) use clamps to make these tabs flush to the rest of the lip. In my case the clamps weren't wide enough so I used two small pieces of 1/4 inch plywood, once nice and flat repeat on the other side.
Step 5: Check again and the gap towards the side should be much better.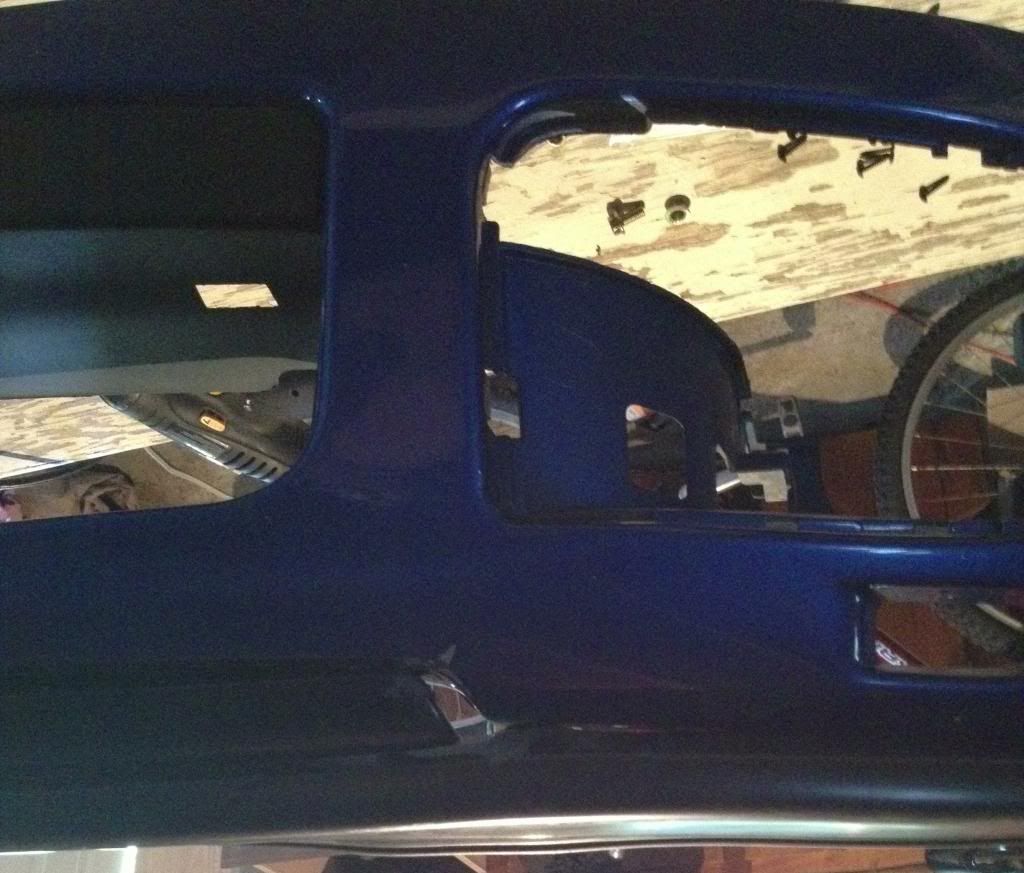 Step 6: Re-mount lip to the bumper at points A, B, C and D. You will need to bend the lip to reach A and D, when this happens the lip flexes causing gaps at the corners. Step 7: I personally chose not to use the self-tapping screws that came with the lip, instead I used my personally supplied 2" nuts, bolts and washers for the flex points (F and G shown below). Either way you do it, keep bolts A, B, C and D connected to keep it aligned and drill (if using additional nuts and bolts).
Step 8: At this point the only challenge was the center of the lip was still too high. Caused it to twist and not sit straight (both E points), to get around this I used a dremel and sanded down the ends of the center ridge. I focused on the rear edge and only took it down a couple millimeters.
Step 9: The top edge on the center ridge didn't sit flush/square on the front in the middle ridge, shown below (point H). So once again I used a couple 2" nuts/bolts and this sucked it up flush.
Step 10: If needed, have a friend help replace your bumper to the front of the car. Due to the possibility of scraping with the new lip I did change two tabs that hold the bumper. I replaced the two on either end of the bumper (point J) in front of the wheel wells with nuts and bolts for extra security.