So awhile back I traded my 02 WRX for this 06 F150.. I was kinda over the subaru because I wanted something newer.
So this guy contacted me and wanted to trade straight up..
So I drove the truck for a few months and missed every minute of the subie, so I threw it up for sale and found a guy who wanted a truck and was down to trade straight across for his 06 WRX. Mainly stock with a no name cat back, and AEM intake.
The day I got it: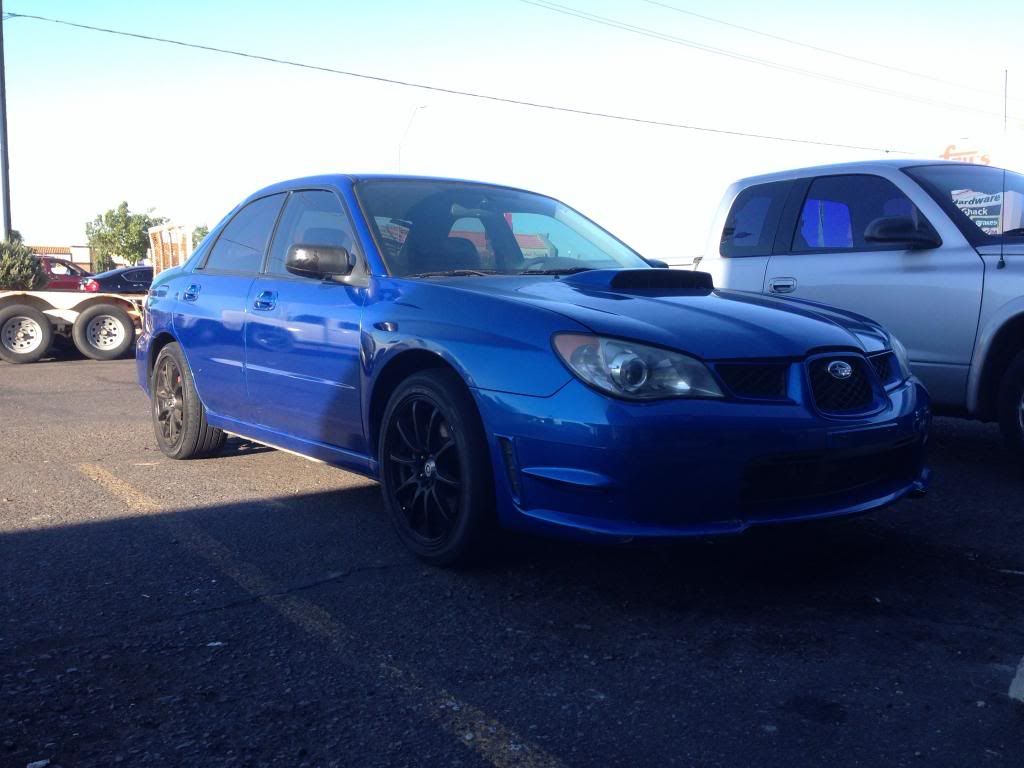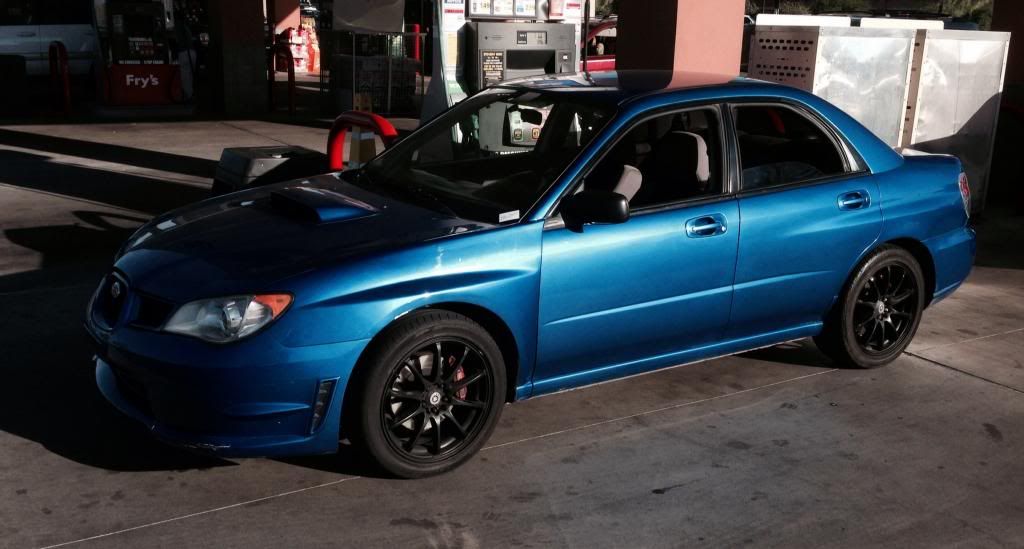 So I was bit by the mod bug right away. My buddy who was trading in his WRX soon was down to trade me his Rota Torques and gave me his roof rack.
Ive never been a fan of the Altezza tail lights so something had to be done with those ASAP..
I hate wingless trunks so that was the next thing to go.. So I found a guy who wanted to trade straight up for his STI trunk. Ive always loved the sti wing (bring on the hate) and the way it looks with the racks.
And how she sits today: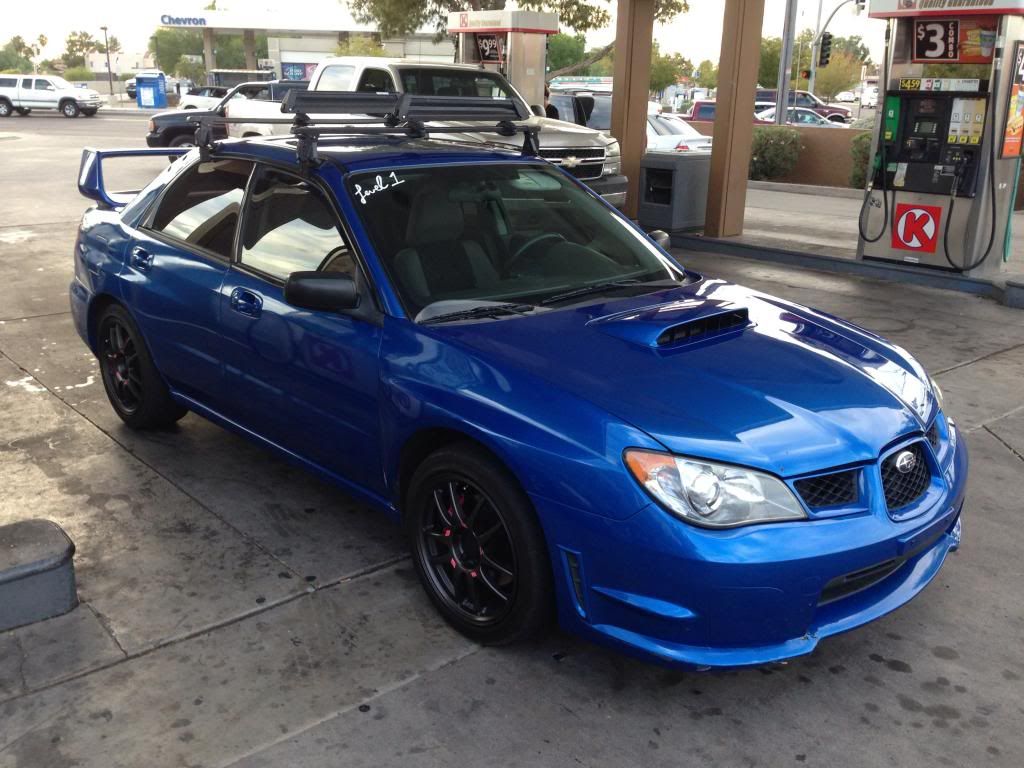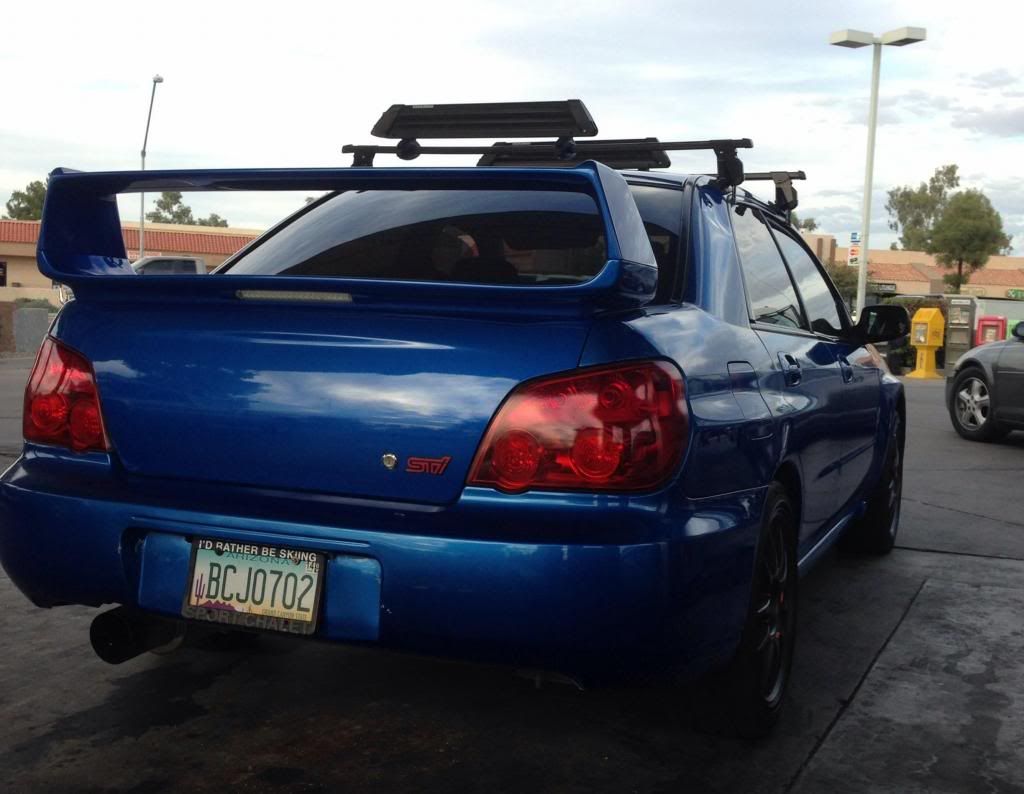 Ive had her for about a month now without a hiccup. Wouldn't give her up for anything!
Next on the plans is all handling mods, coils, strut bars, etc.
Any recommendations, throw em up!!