Wait, you're trying to connect the braided line to the hard line? That's your problem. IIRC, the 07+'s turbo oil feed line is shared with the Passenger Side AVCS oil feed line. To use an aftermarket flexible line for the turbo, you need to replace the whole oil feed system as a whole with one of these.
As you can see, in the picture below, the hard line that goes to both the turbo and the AVCS solenoid is connected to the oil feed outlet on the head itself which is where your braided line needs to connect.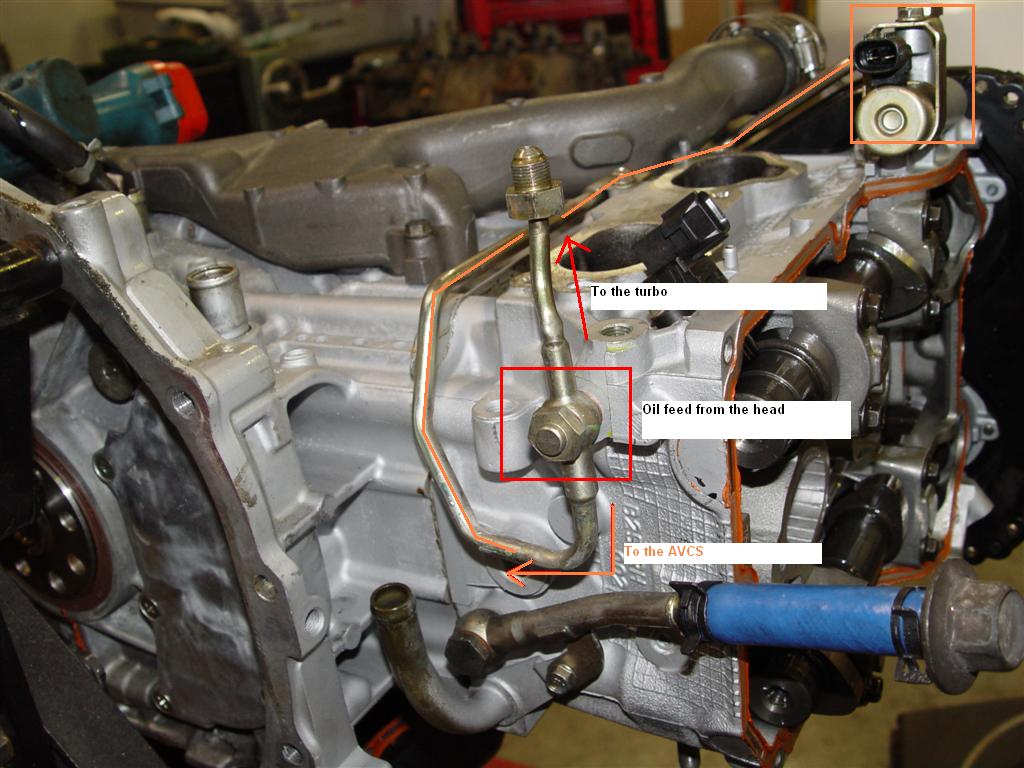 Both the turbo and AVCS solenoid need oil and I don't know of any pre-built oil line that bolts onto the turbo oil feed extension tip :-(. You don't want that hard line anyway, it's prone to cracking which causes bad things like engine fires, turbo AND engine failures. It's not as nasty of a job as it looks to remove. You don't really need to remove the intake, just cut the AVCS extension off from the turbo part so you can pull the line out from the front. Don't dremel it to cut it though, use bolt cutters or something to avoid metal flake getting into the heads.
The real PITA is installing the new one, no one makes it quite long enough
This thread will help, it tells you everything you need to know.
http://www.iwsti.com/forums/2-5-lite...placement.html