Quote:
Originally Posted by Commander Keen
Changed the condenser, compressor, TXV, o-rings, added 4oz oil, vacuumed and charged.

The new compressor is larger and nearly silent aside from the clutch.

There's none of the buzz and chatter that the vane style made, even when new.

If it holds up, I'm happy with it.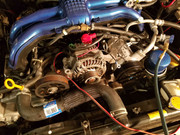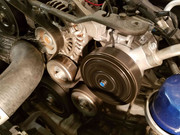 That buzz/chatter was due to a manufacturing fault in the compressor. Subaru replaced so many under warranty for that noise they issued a bulletin on it. I know I replaced quite a few - probably should have been a recall.