Wanted to write this review first since this piece was impossible to find.
First of all, Drew at IAG (always answers the phone), was very informative, realistic, and prompt in his responses.
Secondly, I'm so glad they're there. Here's the back story;
I order a whole slew of parts for my '12 STi and plan a day to have a friend help me with the install.
We proceed to tear the bottom end of the car apart.
We then start hanging new exhaust components (MadDad. Like it alot.)
When we get to the header we realize that this EL header (also MadDad), has a 3 bolt 60mm flange...
Well...the grimmspeed EWG up-pipe I ordered has a 2 bolt factory spec flange....
err...problem...
We consider a ton of ideas, drop the car, roll it over off the lift and quit for the day, car in pieces.....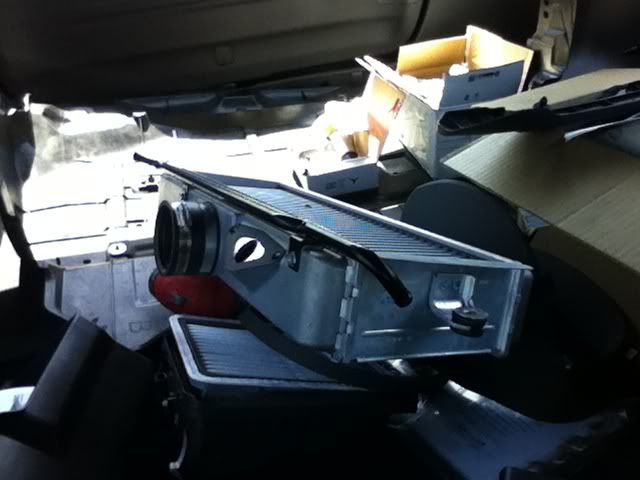 sooo....I go on the mad dash for a 3 bolt up-pipe with a 38mm v-band EWG bung...
I look for 3 days, and pretty much decide that I'm going to have to return this gorgeous header in order to find one that I like less with a 2 bolt flange to make this work...
Then...I stumble across IAG....
http://www.iagperformance.com
O.o it's pretty. I call drew, get her ordered, money.
Drew calls me 2 days before it's going to ship, goes over which downpipe I have, which turbo I'm using, etc. to make sure that the dump tube they give me with the pipe will not hit anything I've got in there and will in fact dump under the car and get out of the way.
Fast forward to yesterday, I get the car back in the air, start putting everything back together, get the Tial mounted, and everything fits perfectly.
There are some tight tolerances under there, but the pipe lined up perfectly to the turbo and the header, and the v-band bung was in the absolutely perfect place to make it all go together.
Overall, a flawless product, fit and finish, welds were gorgeous, custom dump pipe angle was perfect, and the car would still be a paper weight without it.
I can't say enough good things, thanks Drew and IAG, I'll definitely look to them first for any needs I have in the future!!
-Pat