The rust is gonna be extremely difficult and costly to fix. It wouldn't be as difficult to hide it, but it would be crazy difficult to actually stop it. EDIT: You'll never "stop" it. I have that exact same car with almost identical rust and I can tell you where you very likely have rust.
This is the inside of the car. This picture shows the intersection of the passenger's side shock tower and the C-pillar. You can see the seat belt in the foreground. The rust goes all the way through and you can see the quarter panel inside.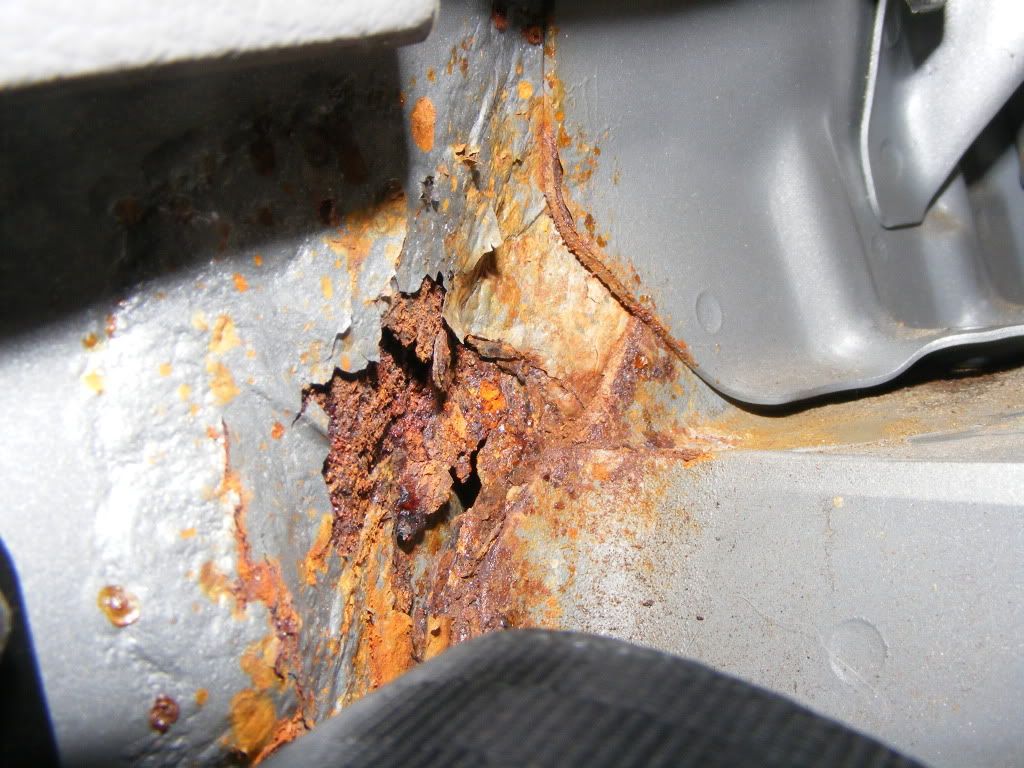 This is what the rust inside the quarter panel looks like.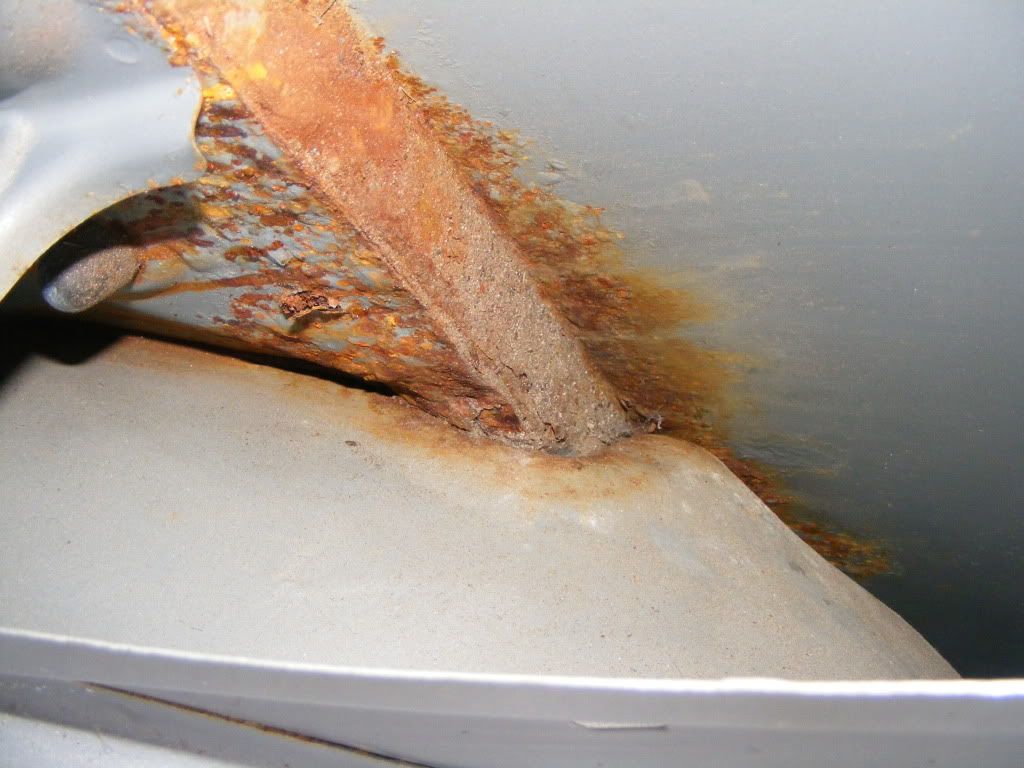 One more picture. Look on the right side on the shock tower; you can see rust spots on the side of the tower.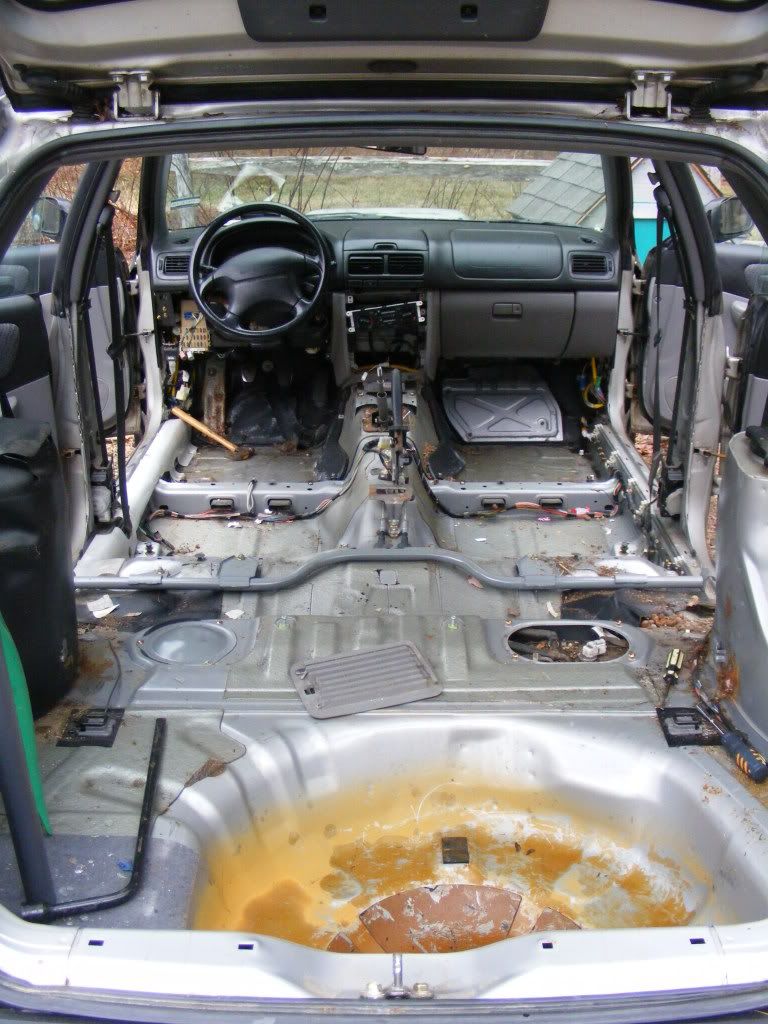 I paid $550 for my car. When I bought it, it had 1) leaky injector seals, 2) an EVAP system code, 3) Shot tires, 4) 259,000 miles.
I replace the injector seals, replaced the tires, did the timing belt, and brought it to emissions. It had three codes (idle malfunction, EVAP, and catalytic converter) AND the CEL wasn't working. So...it failed.
I looked online and found that the EVAP code is common on old rusty Subarus and is very difficult to pinpoint (could be a pressure leak anywhere in the fuel system/charcoal canister/lines...). I'm only mentioning this because it is such a common problem. If your CEL is not EVAP related, you can breathe easy and disregard this. Most other common codes are simpler more straightforward fixes (but it's all relative). Now, here's the important part, if you have an EVAP code:
http://forums.nasioc.com/forums/show....php?t=2402867
Essentially, the car only runs the EVAP test if you have less than 9.6 gallons of fuel in the tank. SO, I never let my car get near 3/4 of a tank before filling it up, and lo and behold, the code shut off.
I replaced the CEL bulb and brought it to emissions again. Pass. The cat code and idle code did not show up, for some reason. Lucky me.
EDIT: Let me also point out that my car has the original clutch (which is in sad shape) and most of the exhaust exits before the tailpipe (it's that rusted). I think I got a good deal for $550, but it's also likely that your car is worth more than mine.