Something that only dawned on me just now: I've always had a piece of anti-slip mat in that little platform/space between the shifter and the ashtray. I tend to use it and didn't want to scratch it up too much. I lost it re-doing the interior. I wanted to try and find some in blue this time, but surprisingly couldn't, really. So I bought a roll in black.
I then realized/remembered I also have swatches of leftover denim as well! So...
Made a cut-out to size in paper, cut down a piece of each to match, clear contact cemented them together...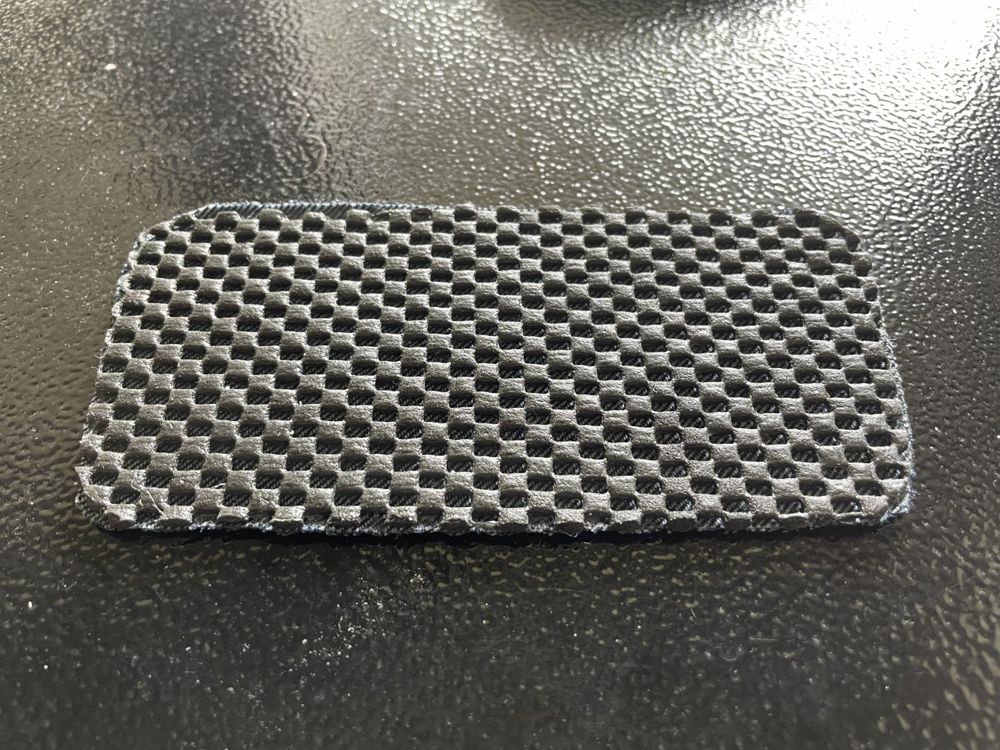 Dowsed it in some leftover clear coat/scotch guard...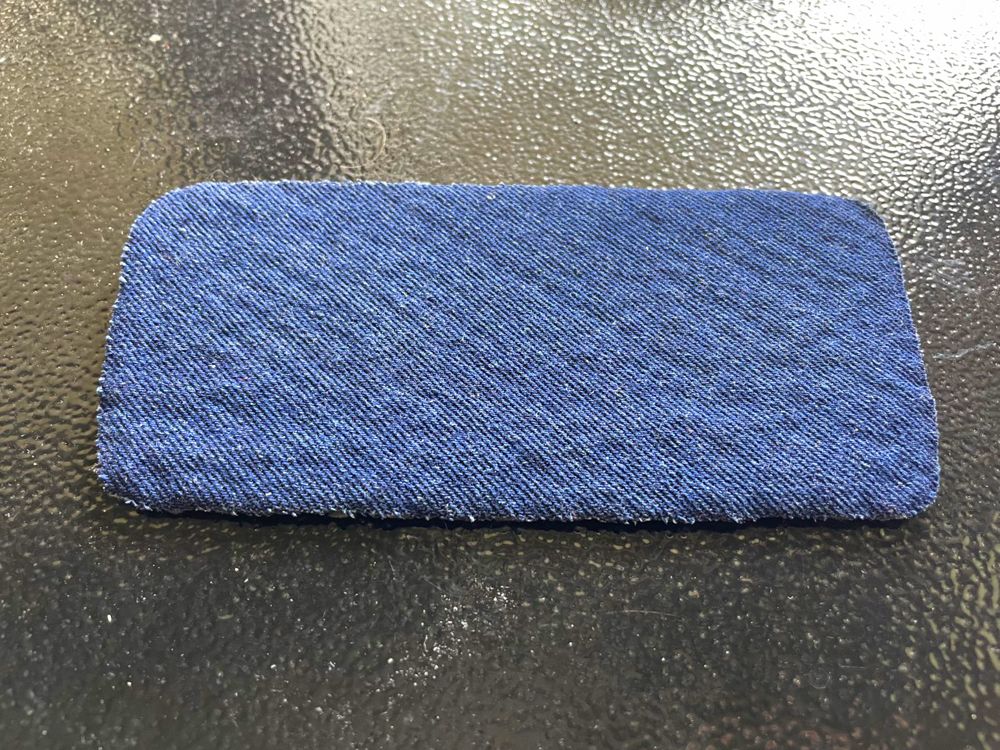 And voila.